Pennsylvania Ballet: Don Quixote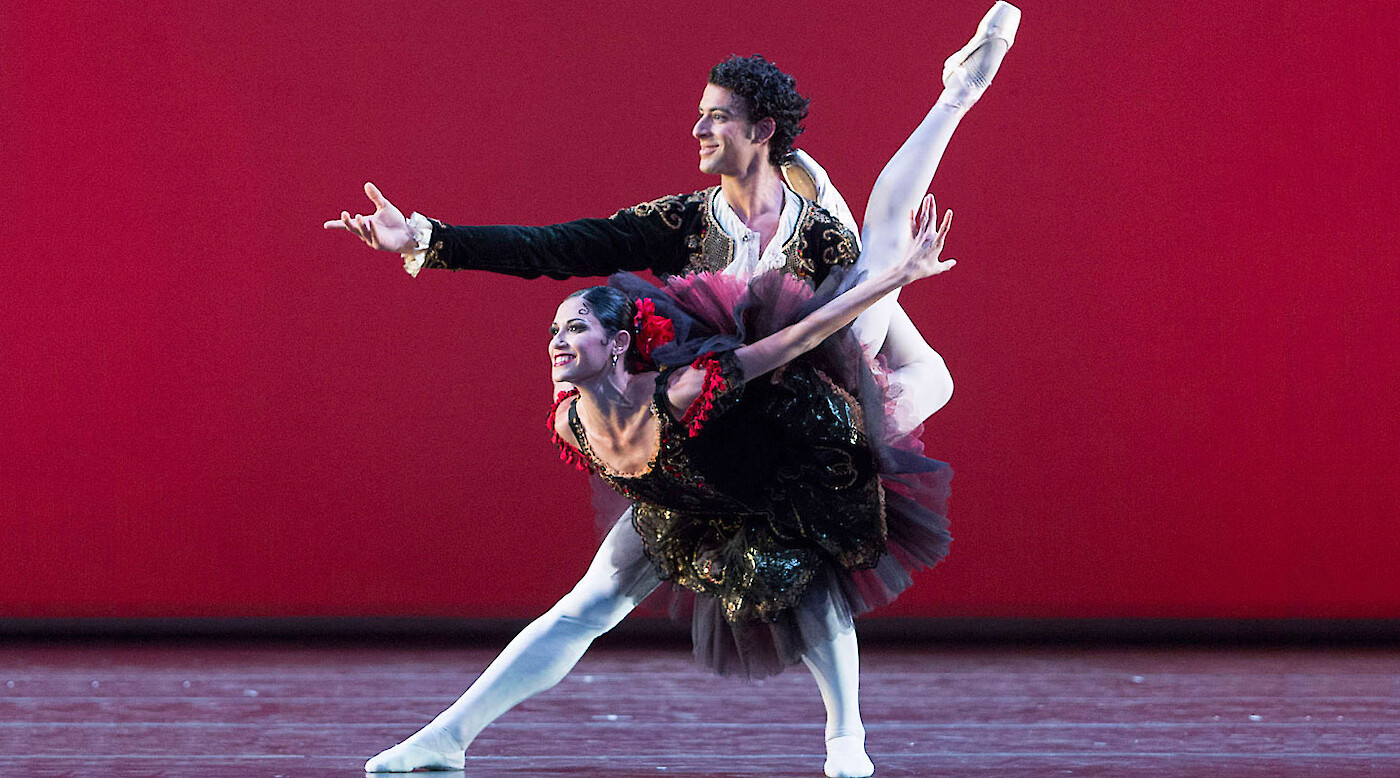 Pennsylvania Ballet will premiere a new production of Don Quixote by Artistic Director Angel Corella.
Don Quixote, a classic comedy, features fancy footwork, authentic Spanish flavored dance, and comic interludes bringing to life the story based on Cervantes' classic novel. In the ballet, the idealistic, eccentric Don Quixote goes on a quest in search of his ideal woman Dulcinea –while real-life lovers Kitri and Basilio battle against all odds to unite in true love.
About Angel Corella
Regarded as one of the finest dancers of his generation, Angel Corella has been appointed Artistic Director of Pennsylvania Ballet beginning with the 2014-2015 season. Born in Madrid, Spain, Corella joined American Ballet Theatre in 1995 and was quickly promoted to principal dancer. Corella excelled in a wide range of repertory and has danced such iconic roles as Prince Siegfried in Swan Lake, Romeo in Romeo and Juliet, and The Nutcracker Prince in The Nutcracker. He has also appeared as a guest artist with the Royal Ballet in London, the Kirov Ballet in Russia, and New York City Ballet. He has received numerous awards, including First Prize in the National Ballet Competition in Spain (1991), the Prix Benois de la Danse (2000), and the National Award of Spain (2003). From 2008-2014, he served as director for his own company, the Barcelona Ballet (formerly the Corella Ballet), in his native Spain.
Showtimes
Thursday, March 3 at 7:30 pm.
Friday, March 4 at 7:30 pm.
Saturday, March 5 at 2 pm and 8 pm.
Sunday, March 6 at 2 pm.
Wednesday, March 9 at 7:30 pm.
Thursday, March 10 at 7:30 pm.
Friday, March 11 at 2 pm and 7:30 pm.
Saturday, March 12 at 2 pm and 8 pm.
Sunday, March 13 at 2 pm.