Spotlight on Contemporary Spanish Theater 2020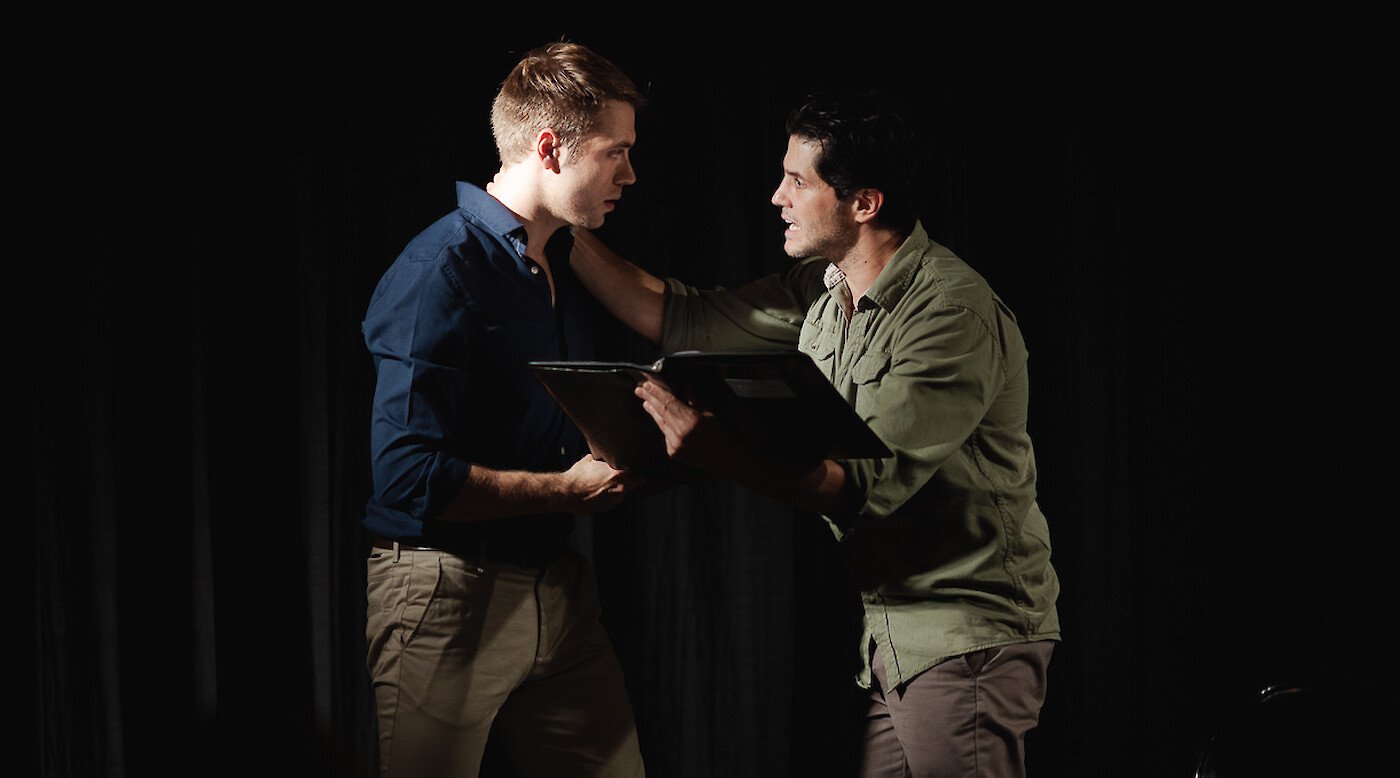 The second edition of this series presents works in a virtual format by contemporary Spanish playwrights directed by U.S. directors.
Spanish theater is a reflection of the land where it is created: culturally rich, and diverse. Rooted in a strong tradition of theater coming from the XVI century, contemporary Spanish theater is a blend of voices and styles exploring the issues of our time.
Spotlight on Contemporary Spanish Theater is a initiative organized by the Cultural Office of the Embassy of Spain in Washington, D.C., in collaboration with Estreno Contemporary Spanish Plays and AENY – Spanish Artists in New York to provide a platform for unheard stories to U.S. audiences.
SPAIN arts & culture aims to promote Spanish culture in the U.S. through fruitful cultural exchanges among institutions and artists, fostering positive bilateral relations between our two countries. Among its objectives, the program enhances shared knowledge on the cultural and creative industries and facilitates professional opportunities for artists, drawing on our common Hispanic heritage.
Estreno Contemporary Spanish Plays, co-edited by Iride Lamartina-Lens and Susan Berardini, is a non-profit literary press that publishes stage-worthy English translations of some of the best and most current plays from Spain. Since its inception in 1992, this annual series comprised of 42 volumes has been committed to showcasing dramatic works representing a plurality of voices, perspectives and artistic visions of more than fifty dramatists.
AENY – Spanish Artists in New York is a non-profit organization that promotes interdisciplinary artistic collaborations and intends to build a cultural bridge between Spain and the United States. AENY fosters a multidisciplinary collective of Spanish artists, joined by a common heritage and a mission to produce cutting-edge contemporary work that reflects the needs, longings, and uncertainty of the cross-cultural society in which we live."
Dark Stone (La piedra oscura)
By Alberto Conejero. Directed by Paul Takacs.
Actors: Ricardo Birmbaun and Pablo Sandstrom.
In English.
Dark Stone (La piedra oscura) by Alberto Conejero evokes the specter of Federico Garcia Lorca, Spain's most renown 20th century poet and playwright who was murdered at the outbreak of Spain's Civil War (1936-39). Set in a Nationalist prison, two young men from different social classes and opposing sides of the Civil War —Lorca's former lover, Rafael Rodriguez Rapun, and a young prison guard— manage to bond as on this final night before Rapun's execution. The play premiered in Madrid in 2015 at the Centro Dramatico Nacional under the direction of Pablo Messiez. Dark Stone swept the 2016 Premio Max Awards, winning the top five categories including Best Playwright, Best Direction and Best Production.
Alberto Conejero (Jaen 1978), winner of Spain's 2019 National Theater Award (Premio Nacional de Literatura Drama). A kindred spirit to his fellow Andalusian Federico Garcia Lorca, his works offer a blend of intellectual depth and poetic sensitivity. Conejero's theater offers plays with stirring plots and multi-faceted characters, whose message and appeal typically transcend the limits of time, space, and culture. The lyricism found in his theater, together with its metaphorical approach to truth, facilitate the impossible task of naming that which often cannot be named: pain, loss, betrayal, discrimination and death.
More plays will be added soon.