Spanish Cinema Now 2021
"Spanish Cinema Now" returns this year for its 4th edition bringing to our audiences the best cinema made in Spain in an all-virtual festival.
AFI Silver Theatre and SPAIN arts & culture co-present Spanish Cinema Now 2021, an all-virtual festival of outstanding new films that reflect the breadth of styles and talents at work in Spain today. Some of the featured directors are established auteurs, while others have recently emerged on the international festival scene, earning top prizes and critical acclaim.
El Planeta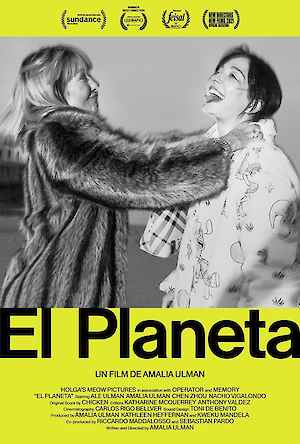 June 4, 9 am – June 20, 11:45 pm. Buy tickets.
Directed by Amalia Ulman, Spain / United States, 2021, 79 minutes.
Original title: El Planeta. In Spanish with English subtitles.
When Leonor is forced to come home from London after the sudden death of her father, she arrives in Gijón, Spain, to find her mother on the verge of eviction from their small apartment. The two use their wiles to scheme their way into maintaining a lifestyle they think they deserve with promises of paying for dresses the following month and buying then returning cute shoes as they hop from shop to shop in their best furs. Soon, the two find their grifts drying up and people starting to catch onto their cons, which tests their growing but complicated filial bond.
The debut feature from writer, director, producer and star Amalia Ulman is a dry, dark comedy that tackles poverty in contemporary Spain while examining the delicate balance of the mother-daughter relationship. The comedy was filmed on location in Gijón and borrows heavily from Ulman's own personal life as someone who grew up in the small coastal town, living in poverty off and on with her own mother, who plays her on-screen mom here, in her film debut.
The Crack: Inception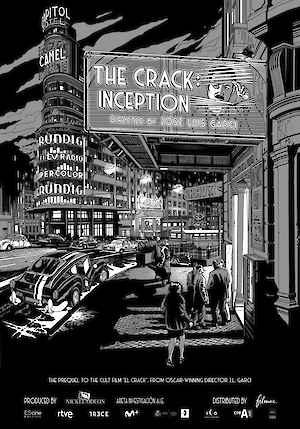 June 5, 9 am – June 20, 11:45 pm. Buy tickets.
Directed by Jose Luis Garci, Spain, 2019, 122 minutes.
Original title: El Crack Cero. In Spanish with English subtitles. Watch trailer.
In this daring prequel to his two cult Dashiell Hammett homages El Crack (1981) and El Crack 2 (1983), Academy Award®-winning director José Luis Garci (Volver a empezar) revives iconic private eye Germán Areta, covering the sleuth's origin story as an independent investigator in post-Franco Madrid. When Areta (Carlos Santos, Smoke & Mirrors) begins an investigation into the apparent suicide of a well-connected tailor, he soon discovers a maze of potential murder motives and more than one person who wanted the tailor dead. Everything comes to a head when the investigation turns personal for Areta. The Crack: Inception is a perfect capper to Garci's film noir trilogy.
The Barcelona Vampiress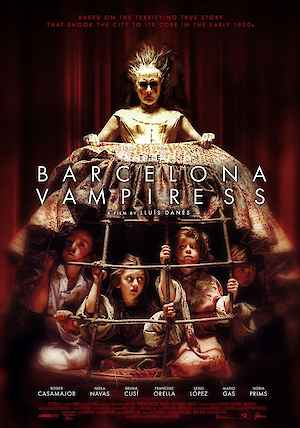 June 5, 9 am – June 20, 11:45 pm. Buy tickets.
Directed by Lluís Danés, Spain, 2020, 103 minutes. North American Premiere.
Original title: La Vampira de Barcelona. In Spanish and Catalan with English subtitles. Watch trailer.
In early-20th-century Barcelona, journalist Sebastià Comas (Roger Casamajor, Everybody Knows, Pan's Labytinth) immerses himself in the labyrinthine streets and brothels of the city's Raval district as he tries to unravel the truth behind the disappearance of several children. When Teresa Guitart, the young daughter of a rich family, goes missing, the news sends shockwaves through the entire country and the hunt for the kidnapper kicks into overdrive. The police soon have a suspect: Enriqueta Martí (Nora Navas, The Distinguished Citizen, Pain and Glory), the infamous "Barcelona Vampiress." But as Comas digs deeper into the case, he discovers a shadowy network embedded within high society and determined to hide their vices –and find a scapegoat– at any cost.
Based on both actual and mythical events, this gothic horror story –with its subject matter and creative mise-en-scène recalling everything from Tod Browning's Freaks, David Lynch's The Elephant Man and Louis Malle's Pretty Baby to Baz Luhrmann's Moulin Rouge and Albert and Allen Hughes' From Hell– cleverly slams both media sensationalism and the glorification of morbid curiosity as a means to distract the general public from the abuses being committed by those in power.
Josep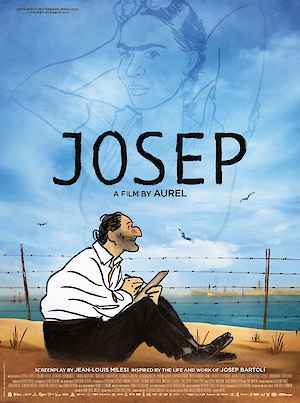 June 6, 9 am – June 20, 11:45 pm. Buy tickets.
Please note that this title is available only to viewers located anywhere in Maryland, Virginia and the District of Columbia.
Directed by Aurel, Spain / France, 2020, 74 minutes.
Original title: Josep. In Spanish, Catalan and French with English subtitles. Watch trailer.
A touching tribute from one illustrator to another, this award-winning debut feature film by Le Monde cartoonist Aurel tells a painful and forgotten chapter of Spanish and French history through the story of Catalonian artist Josep Bartolí (1910–1995). In February 1939, in the midst of the Spanish Civil War, nearly half a million Spanish civilians and soldiers fled Franco's dictatorship to France. With them was Bartolí, an anti-Franco activist who made the arduous journey across the Pyrenees in hopes of finding freedom across the French border. Upon arrival, however, Bartolí and his fellow refugees were apprehended by French police and held in a series of government-built concentration camps.
Drawing on Bartolí's evocative sketches, Aurel paints an impressionistic and sensitive portrait of the artist in stark contrast to life within the brutal camps, as well as the redeeming humanity of a sympathetic gendarme who helped him escape.
Armugan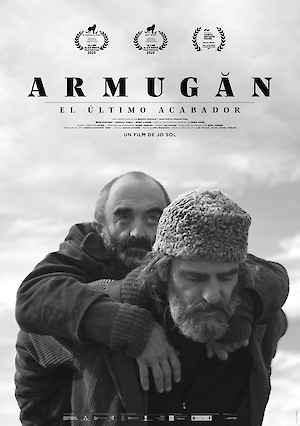 June 9, 9 am – June 20, 11:45 pm. Buy tickets.
Directed by Jo Sol, Spain, 2020, 90 minutes.
Original title: Armugan. In Spanish and Aragonese with English subtitles. Watch trailer.
In a remote valley of the Aragonese Pyrenees, the legend of Armugán is told. It is said that he is dedicated to a mysterious and terrifying profession, the likes of which no one dares to speak. They say that Armugán moves through the valleys clinging to the body of his faithful servant Anchel, and together they share the secret of a discipline as old as life and as terrible as death itself. As an end-of-life doula, Armugán spends his days ushering those in the mountainous community he wanders onto their final journey, in a film that is as poetic as it is fantastic. With reverence to traditions of ancient Mediterranean civilizations, this painterly drama explores the connection between life and death, revealing the final journey as a natural part of life.
Ane is Missing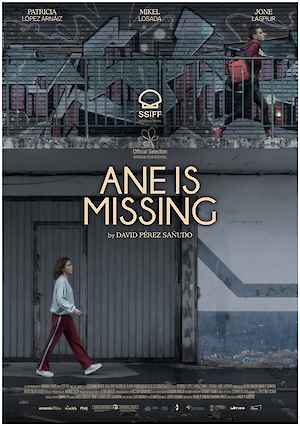 June 11, 9 am – June 20, 11:45 pm. Buy tickets.
Please note that this title is available only to viewers located anywhere in Maryland, Virginia and the District of Columbia.
Directed by David Pérez Sañudo, Spain, 2020, 98 minutes.
Original title: Ane. In Spanish and Basque with English subtitles. Watch trailer.
Lide (Patricia López Arnaiz, While at War) works as a security guard at a railway construction site, a project that has unleashed a wave of protests. After a long night shift, she returns home to find that her teenage daughter Ane (Jone Laspiur) is missing. In a panic, she begins to rifle through her daughter's things, including the private files on her laptop, uncovering videos of Ane with members of a radical political activist group linked to a string of demonstrations where police presence has resulted in increasingly violent clashes. Fearing the worst, Lide starts her own investigation and will stop at nothing to find her daughter, calling on her ex Fernando (Mikel Losada), Ane's father, to assist.
The Rise of The Synths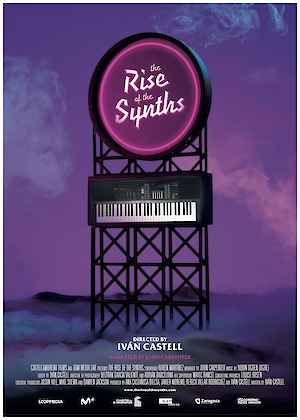 June 12, 9 am – June 20, 11:45 pm. Buy tickets.
Directed by Iván Castell, Spain, 2019, 82 minutes.
Original title: La Rebelión de los Sintes. In Spanish, French and English with English subtitles. Watch trailer.
Iconic director John Carpenter (The Fog, Halloween) himself –one of synthwave's heroes– acts as narrator as Spanish filmmaker Iván Castell takes us on a journey across nine countries to interview some of the scene's biggest stars and original trailblazers. Synthwave not only harks back to the synthpop of the 1980s, but also to the glossy visual style of the era. The soundtracks and style of films, TV series and computer games such as Miami Vice, Lethal Weapon and Top Gun are a major inspiration to many of the musicians, as well as electronic pioneers like Giorgio Moroder, Vangelis and Tangerine Dream. Synthwave emerged in mid-2000 as an underground movement on MySpace. In recent years it has grown into a major scene with increasing mainstream visibility, following its use on retro-themed soundtracks to films like Drive and TV's Stranger Things.
This stylish documentary with a soundtrack by Ogre features interviews with important synthwave artists such as Scandroid, Miami Nights 1984 and Carpenter Brut.
Last Days of Spring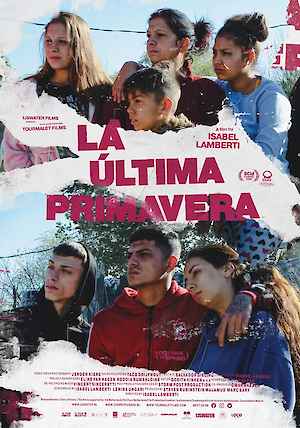 June 13, 9 am – June 20, 11:45 pm. Buy tickets.
Directed by Isabel Lamberti, Spain / Netherlands, 2020, 78 minutes.
Original title: La Última Primavera. In Spanish with English subtitles. Watch trailer.
In Isabel Lamberti's bold first feature, which employs a documentary aesthetic and non-professional actors to breathe life into a fictionalized narrative, the multi-generational Gabarre-Mendoza family is celebrating their grandson's birthday when a police inspection interrupts the party. The family lives in La Cañada Real, an expansive shantytown just outside Madrid, which stands on recently sold land. Facing eviction from the place they call home and from the houses they built by hand, the family is bracing for a stark future. The mother, Augustina, once full of laughter, is now tormented by fear; the father, David, a hardworking scrap merchant, tries to find a solution but is let down by the bureaucratic system. Meanwhile, the younger members of the family –David Jr., the adolescent mother and daughter-in-law Maria and the young Alejandro– each struggle in their own way with the impending transition.
Out in the Open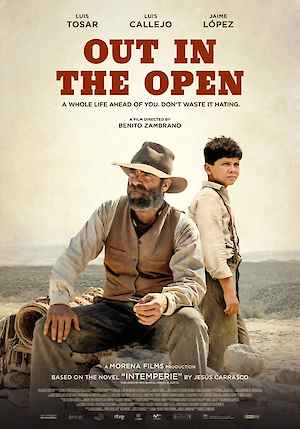 June 16, 9 am – June 20, 11:45 pm. Buy tickets.
Directed by Benito Zambrano, Spain, 2019, 103 minutes.
Original title: Intemperie. In Spanish with English subtitles. Watch trailer.
Writer-director Benito Zambrano –who first made a distinct mark on Spanish cinema with his critically-acclaimed debut Solas (1999)– returns with a Goya Award-winning hit set against the gorgeous, epic, Western-like backdrop of the Spanish heartland. In 1946, a mere seven years after the end of the Civil War, Spain is still reeling from despair and poverty. When a young boy escapes his tyrannical estate and sets off on the run, the ruthless overseer sends a search party after him. Beyond the search party, the boy faces a hostile, arid plain that he must cross if he is to escape from his pursuers. When he meets a grizzled, laconic shepherd (Spanish superstar Luis Tosar, Advantages of Travelling by Train), it becomes clear that this quiet but resourceful man is the boy's only hope of salvation.
All movies titles are available for streaming to viewers located anywhere in the United States and U.S. territories, except Josep and Ane is Missing, which are available for viewers located in Maryland, Virginia and the District of Columbia.