Spanish Cinema Day: Voyage to Nowhere
Join us in this first celebration of "Spanish Cinema Day" with a free online screening of "El viaje a ninguna parte" by Fernando Fernán Gómez.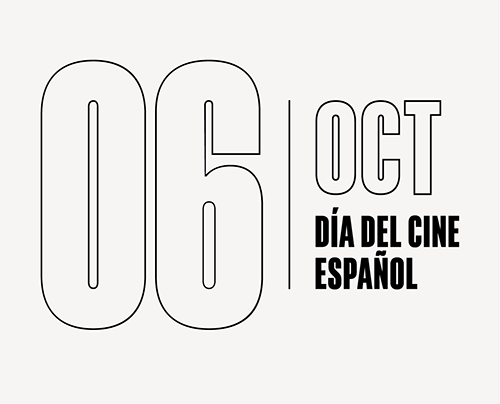 On March 9, 2021, Spain established October 6th as Spanish Cinema Day to recognize the role of filmmakers and their influence in the sociocultural life of Spain, as well as the heritage value of Spanish cinema and its significance in the creation of the country's identity.
In this first edition, 54 Embassies and General Consulates of Spain, plus 18 Spanish Cultural Centers, are partnering with the Cervantes Institute and the Instituto de la Cinematografía y de las Artes Audiovisuales (ICAA) to celebrate the 100th anniversary of the birth of Fernando Fernán Gómez, with an international online screening of Voyage to Nowhere.
Voyage to Nowhere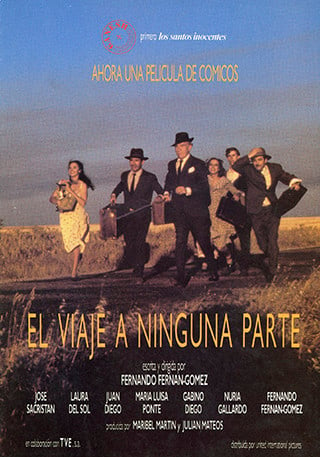 Directed by Fernando Fernán Gómez, Spain, 1986, 134 minutes.
In Spanish with English and Spanish subtitles.
Original title: El viaje a ninguna parte.
The spirit, hopes, and failures of a troupe of itinerant performers in the 1950s create a poignant, humorous leitmotif in this drama by Fernando Fernan-Gomez. The story of the wandering players is told in flashbacks, as Carlos Galvan (Jose M. Sacristan) reminisces about the good times while under therapy with a psychiatrist in a senior citizens' home. Carlos and his lover Juanita (Laura del Sol), his teenage son, his father, and a few other actors try to eke out a living by putting on shows in small towns and villages. No one has very much money, but life is lived to the hilt, and Carlos himself has some pretty tall tales.