Spain Writes, America Reads: Pixel Flesh by Agustín Fernández Mallo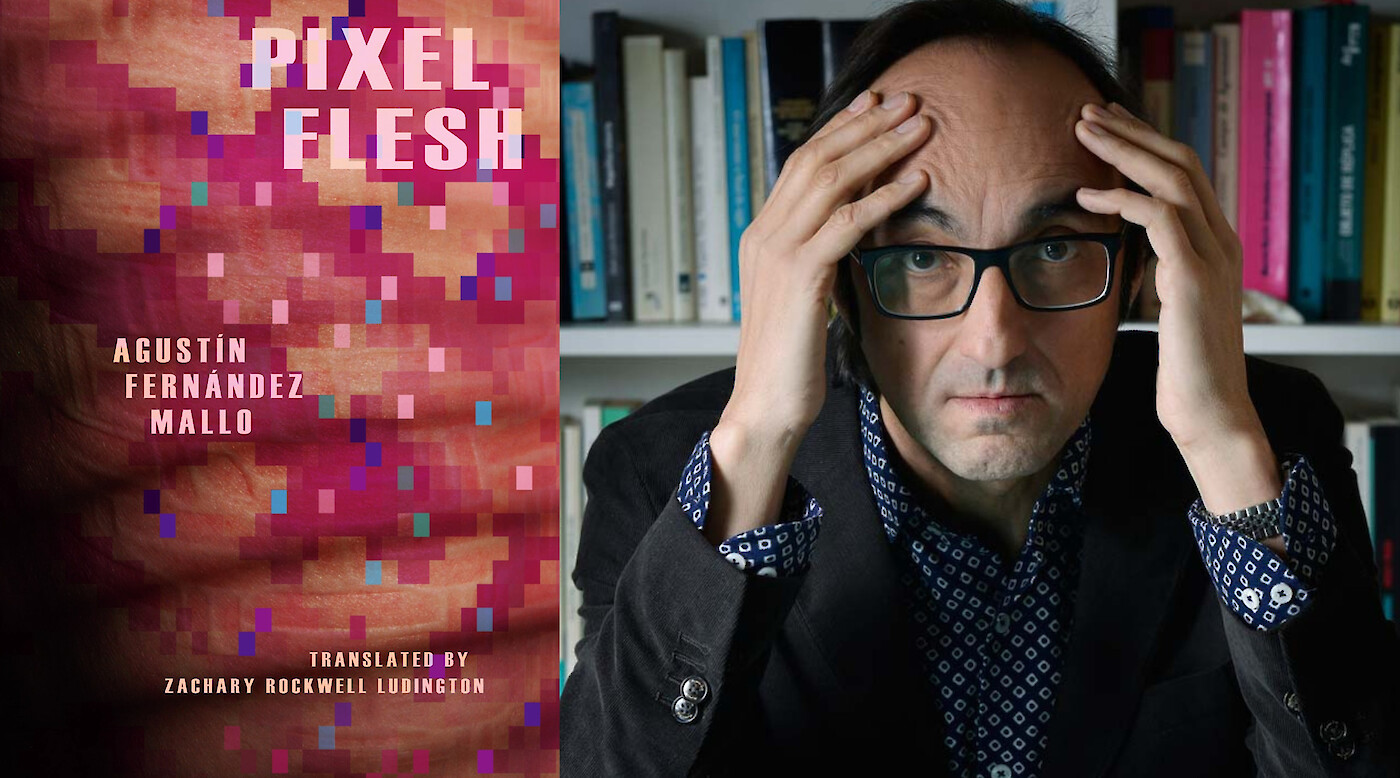 Agustín Fernández Mallo presents "Pixel Flesh" at "Spain Writes, America Reads," a new virtual series of author talks to introduce recently translated books from Spain.
The first author talk from Spain Writes, America Reads will introduce American audiences to Pixel Flesh, the bilingual edition of Agustín Fernández Mallo's poetry book, translated by Zachary Rockwell Ludington, and published in the U.S. by Cardboard House Press.
Fernández Mallo's verse captures our 21st-century pixelated lives—full of brusque kaleidoscopic juxtaposition—and yet remains remarkably moving, poignant, even timeless. Pixel Flesh is a deep dive into love, loneliness, space, and time. In Ludington's beautiful English translation, Fernández Mallo's slim collection crackles with urgency. This is poetry for lovers, poetry for mathematicians and astronomers, poetry for your grandmother. Read it now.

— Lisa Dillman
About Agustín Fernández Mallo
Agustín Fernández Mallo was born in La Coruña, Spain in 1967. He is a specialist in hospital radiophysics, and he has been working in this profession over the course of twenty years. In 2000, he formulated the term and theory poesía postpoética (postpoetic poetry), which investigates the connections between art and science. This is a topic he has explored in his poetry collections, Creta Lateral Travelling (2004, Cafè Món Prize), Pixel Flesh (2008, Burgos City Poetry Prize), and Antibiótico (2012), among others. His essay, Postpoesía, hacia un nuevo paradigma, was shortlisted for the Anagrama Essay Prize in 2009, and his recent novel, Trilogía de la guerra, won the Biblioteca Breve Prize. He is the author of six novels, including his acclaimed Nocilla Trilogy, published in translation by Thomas Bunstead, by Fitzcarraldo Editions and FSG.
About Zachary Rockwell Ludington
Zachary Rockwell Ludington is currently Assistant Professor of Spanish at the University of Maine. His research focuses on the poetry of Spain's historical avant-garde. He earned Master's and Doctoral degrees from the University of Virginia and a Bachelor's from the University of North Carolina at Chapel Hill. His poetry and translations have appeared in LEVELER, Bateau, PEN America, Drunken Boat, and elsewhere. The present translation of Fernández Mallo's Pixel Flesh won a grant from the PEN/Heim Translation Fund in 2014.
About Charlotte Whittle
Charlotte Whittle's translations and writing have appeared in The Literary Review, Los Angeles Times, Guernica, Electric Literature, BOMB, The Paris Review, and elsewhere. Her translation of Norah Lange's People in the Room was long-listed for the BTBA and shortlisted for the Warwick Prize for Women in Translation and the Society of Authors First Translation Prize, and her translation of Jorge Comensal's The Mutations was published in 2019 by FSG. She teaches literary translation at Brooklyn College, and is currently translating works by Elisa Victoria and Irene Vallejo. She is an editor at Cardboard House Press, a bilingual publisher of Latin American and Spanish poetry.
Order the book and watch all past presentations from Spain Writes, America Reads.