Other skies: An Exoplanetary Festival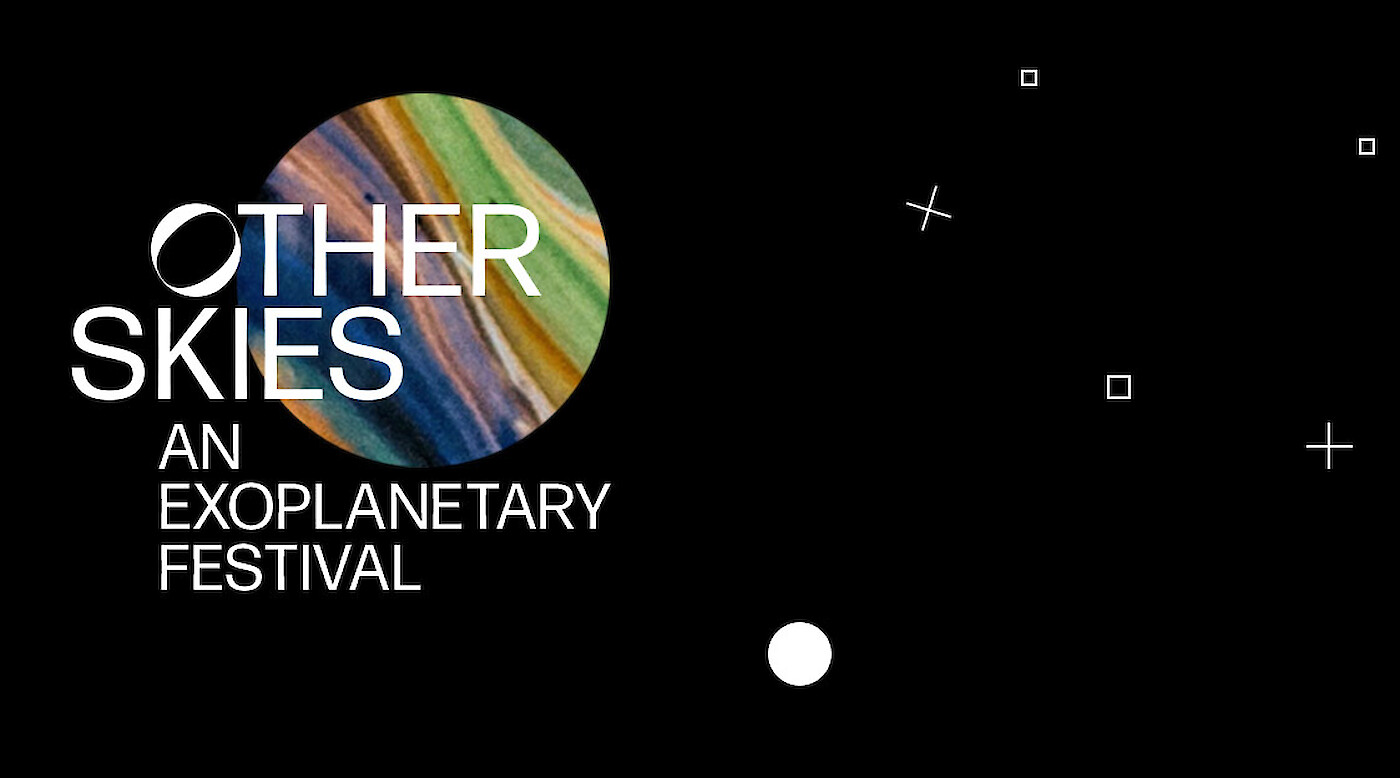 Spanish curators Lula Criado and Meritxell Rosell from Clot Magazine together with the SciArt Initiative present an International Festival of Science, Art and Music.
This groundbreaking online festival interweaves musical performances, visual art, and talks from scientists working at the cutting edge of exoplanet research, whose work directly inspired the art on display. Over the course of the day, a diverse interdisciplinary panel will present a broad picture of our exoplanetary horizons and their ramifications for our shared humanity.
Recent scientific advancements, combined with our insatiable curiosity to probe the unknown, have rekindled our SciFi imaginations in the quest for the extraterrestrial.
But what are the philosophical implications of these revelations? As these discoveries permeate popular culture, artists, thinkers, and scientists reflect and interpret their relevance. Can we envision new horizons for humanity away from imperialist and colonial perspectives? What unimagined life forms will be encountered? Can we imagine what it would be like to live beneath other skies?
Exoplanetary Dust
At the heart of this event is the exhibition space: an immersive online environment specially created for the festival by New Art City, curated by CLOT Magazine and SciArt Initiative. The exhibition on view, Exoplanetary Dust, will feature the work of 13 international artists/collaborations and will be hosted inside a freely navigable 3D gallery. Live events will take place inside the same digital space and will include live-streamed talks, a panel discussion, and a performance from Multiverse Concert Series.
---
Spanish projects
VESTIBULAR_1, by Albert Barque-Duran and Marc Marzenit (2020), is an immersive audio-visual installation that induces to the audience illusory sensations of self-motion in complete darkness by temporarily disrupting the vestibular functioning. It is considered the next generation of both artists' previous project "The Zero Gravity Band" (produced by Quo Artis Foundation and premiered at Sónar, Barcelona). It explored the concept of art outside planet Earth and its potential cultural implications. Specifically, it examined how both production (music and fine arts) and perception (aesthetics) of art changes when we are not restricted to the physical laws and framework that planet Earth's gravity imposes on us. To overcome the terrestrial gravity, they took part in a series of parabolic flights to produce an artwork designed and motivated to be experienced and perceived in microgravity.
Albert Barqué-Duran, Ph.D. is an artist and researcher. Lecturer in Creative Technologies and Digital Art at University of Lleida and Honorary Research Fellow at City, University of London. He leads disruptive projects at the intersection of art, science, and technology with the aims of finding novel formats of generating scientific knowledge; reflecting on contemporary and futuristic issues and their cultural implications; creating powerful experiences to push the boundaries of human perception.
Marc Marzenit is an audio engineer, composer, music producer, and Dj with many years of experience touring the world. Besides his profile as an underground musician, he also created shows like Suite on Clouds, a 3D mapping show with 8 violinists, 1 harp, symphonic percussion, synthesizers, and a grand piano. These projects draw on his classical background and show his integrated vision of electronic music: combining acoustic, analog, and digital instruments together in the same show. He is currently a lecturer in Music and Sound for Interactive Experiences at ENTIUniversitat de Barcelona; and the Founder of the online music educational platform Aulart.
Sónar Calling GJ273b (2017) was a project launched to celebrate Sónar Festival's 25th anniversary. Reversing its role, from radar to antenna, they sent a message beyond the Earth's orbit in search of extraterrestrial intelligence in an exoplanet called GJ273b or Luyten b, potentially habitable and 12.5 light-years from us. This message consists of the music of 33 renowned musicians and sound artists close to the festival, with the objective of making the first human contact with extraterrestrial intelligence. Scientific researchers specialized in searching extraterrestrial intelligence, coding, and sending data to space collaborated in the project to make it possible: a quarter of a century of musical exploration be condensed and sent into space.
Sónar is the international advanced music, creativity, and technology festival founded in Barcelona in 1994 by Ricard Robles, Enric Palau, and Sergi Caballero. The festival is a pioneering cultural event with a unique format and content. It has become a leading reference thanks to its attention in curation, combining a playful nature, the avant-garde, and experimentation with the newest trends.