Online screening: Fire Will Come
New York City's Metrograph presents Spanish filmmaker Oliver Laxe's third film, winner of a Cannes Jury Prize, on its TVOD platform for an exclusive weeklong run, also featuring a conversation with the director and cinematographer.
Fire Will Come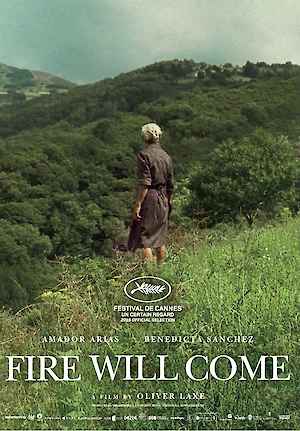 Directed by Oliver Laxe, 2019, 85 minutes.
In Galician and Spanish with English subtitles. Watch trailer.
The online screening will also feature a conversation with director Oliver Laxe and cinematographer Ed Lachman.
After setting his first two features (Mimosas, You All Are Captains) in Morocco, Oliver Laxe returns to the land of his ancestors, Galicia. Fire Will Come is a study of nature and human nature with equal fascination. This movie presents a tragical depiction of a mother and son isolated in a remote village with nature as both haven and threat.
The weathered and weary Amador (Amador Arias) returns to his home in the mountains of rural Galicia after serving prison time on charges of arson. Ostracized by all except his aged mother (Benedicta Sánchez), Amador resumes his quiet life of agricultural labor, simple routines, and heavy silences, until a chance encounter with a local woman seemingly puts him on the path to salvation –or devastation.
About Metrograph
Metrograph NYC, launched in 2016, is an independent movie theater at 7 Ludlow that focuses on premieres, rare archival screenings (35mm and digital), and special Q&As, for a wide spectrum of audiences, filmmakers, and communities.