14th Brooklyn's Bushwick Film Festival
The festival features more than 135 indie works from 27 countries, including 2 Spanish movies, and combines online and in-person screenings.
Brooklyn's Bushwick Film Festival has set the lineup for its hybrid 14th edition, which will return to live screenings and special events from October 20-24, showcasing the digital artworks known as NFTs (non-fungible tokens) for the first time in its history.
This year's festival features more than 135 indie features from 27 countries. While it has long presented such awards as Best Feature (Narrative & Documentary), Best Short (Narrative & Documentary), and Best Series, it will now also welcome screenplays into competition.
The festival's NFT showcase will consist of a curated collection of short films, special events, and panels tackling the latest in blockchain trends, focusing on projects aligned with this year's theme, Dimensions. Additionally, this year's record number of films highlights a wide scope of the multidimensional and complex human experiences.
Special events hosted by the festival will include its Opening Night Reception (at Bushwick's Lot 45 on October 20), an entire day of networking (at downtown Brooklyn's Circa Brewing Co. on October 23), and a Movie Industry Conference, featuring panelists including Emmy-nominated producer Mynette Louie, editor Yael Hersonski (HBO's Scenes from a Marriage), Magnolia Theatrical Distribution's Rahul Roy, Fourth Agreement Entertainment founder Dana Kuznetzkoff, The Future of Film is Female founder Caryn Coleman and others. The latter will be available for streaming on October 24.
---
Spanish movies at Bushwick Film Festival 2021
Two Spanish movies will be screened this year: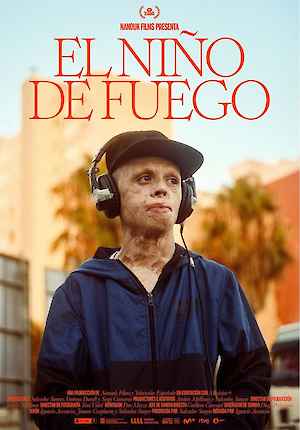 Directed by Ignacio Acconcia, Spain, 2020, documentary, 90 minutes. Watch trailer.
Original title: El Niño del Fuego.
Watch online ($6).
Aleixo Paz A.K.A "Boy from the Blaze" is the survivor of a tragic accident that destroyed his life and that of his family. About to turn 18, without a job or an education, he spends his days in the darkness of his room. Consumed by pain and anger, his only hope is writing songs for an imaginary crowd. Inspired by a friend and encouraged by his mother, he will find the strength to go on stage and overcome his fears.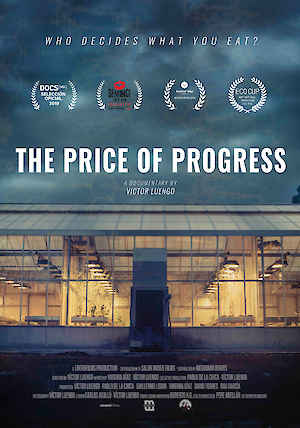 Within the context of urgency that determines most of the debates around the future of Agriculture in the European Union, The Price of Progress explores the intrigues, fears, emotions, political pressures, and arguments of key players such as corporate lobbies, politicians, renowned scientists, and investigative journalists related to the international food industry. What is at stake in food dilemmas? Power, money, or health?