Tribute to Paco de Lucía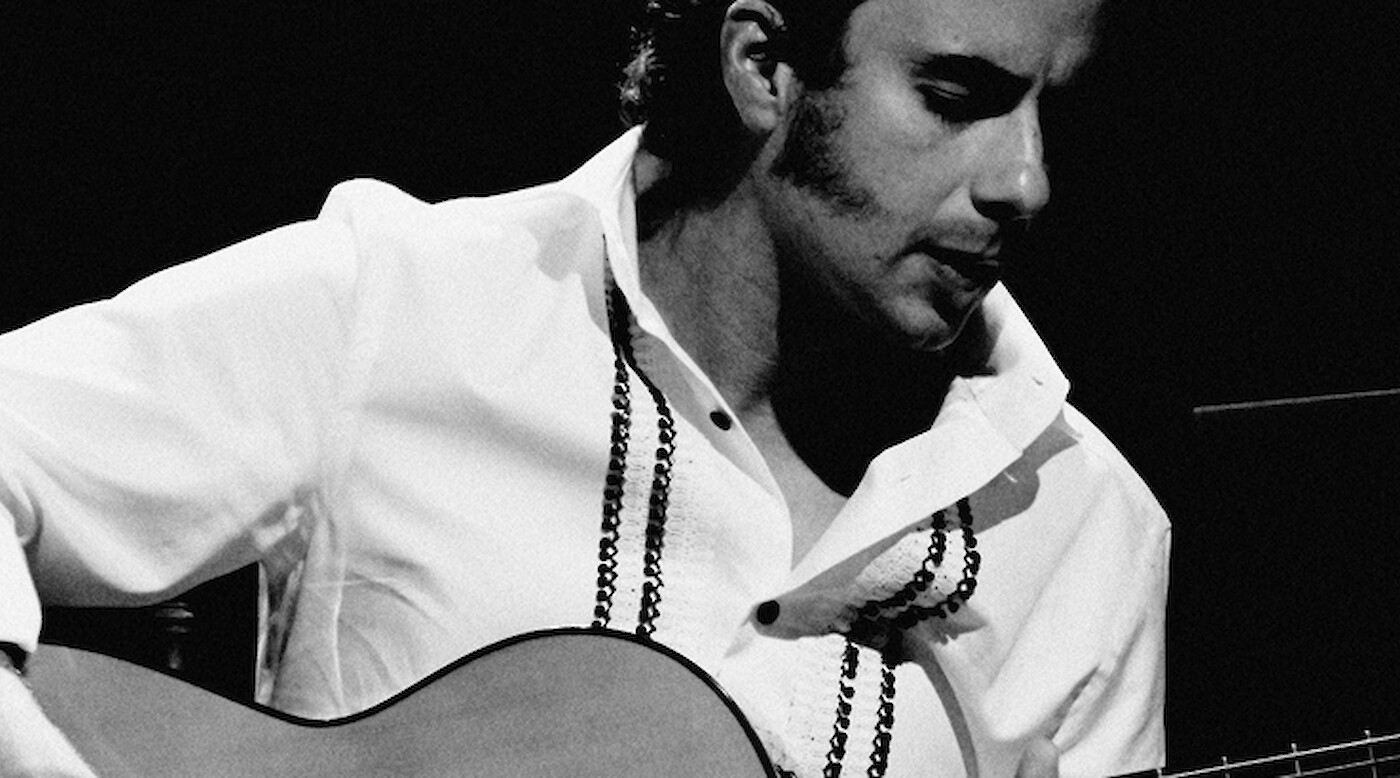 Spanish guitarists Pedro Navarro and Ramon Jarque will interpret Paco de Lucía's most popular works, 'Between Two Waters' and 'Plazuela,' as well as very early compositions such as 'Spain' and 'Tico-Tico.'
This program features a live performance by two Spanish guitars that will be playing works from the mainstream repertoire of Paco de Lucia including Entre dos Aguas, and classics such a Plazuela, etc. and other cover versions collection developed by the brilliant Algercira's musician in its beginings like (Spain, Tico-Tico) and also Pedro Navarro's own songs with a flamenco flavour (even an unreleased song dedicated to the memory of the music master " De Lucia" or some themes that include their melodies).

Pedro Navarro is an artist who has succeeded in such different places all over the world as Canberra Theatre Center, The Salle Cortot in París, The Main Hall in Sidney University, Apollonia Festival Arts in Sozopol, John Hancock Center in Chicago, Piazza Navona in Rome, National Culture Palace in Sofía, Eckhardt-Gramatté Concert Hall Rozsa Centre in Calgary, Plaza Branch in Kansas City,The Victoria Hall in California, Bank of America Theatre in Albuquerque, Mercury Lounge in Ottawa, Premiere of the Instituto Cervantes in Edmonton, the Auditorium Simón Bolívar in Ecuador, ODTÜ de Turquía or New Mexico University, as well as several concernt in the African Continent. In spain we must highligth his performances in Auditorio Conde Duque in Madrid, the Ateneo de Madrid or the Palau de la Música de Valencia.
Program
De Algeciras a Tulum (Pedro Navarro)
Asturias (Isaac Albeniz)
Azabache (Pedro Navarro)
Plazuela (Paco de Lucía)
Flamencos en Nueva York (Pedro Navarro)
Tico Tico (Paco de Lucía's Version)
Dar es Salam (Pedro Navarro)
Spain (Paco de Lucía's Version)
Sabanear (Pedro Navarro)
La Pajarita (Pedro Navarro (based on 'Zyriab' by Paco de Lucía)
Volver (Carlos Gardel)
Roma Andaluza (Pedro Navarro)
Entre dos aguas (Paco de Lucía)
This concert is part of Transatlantic Concerts, a series of concerts organized by the ICNY.