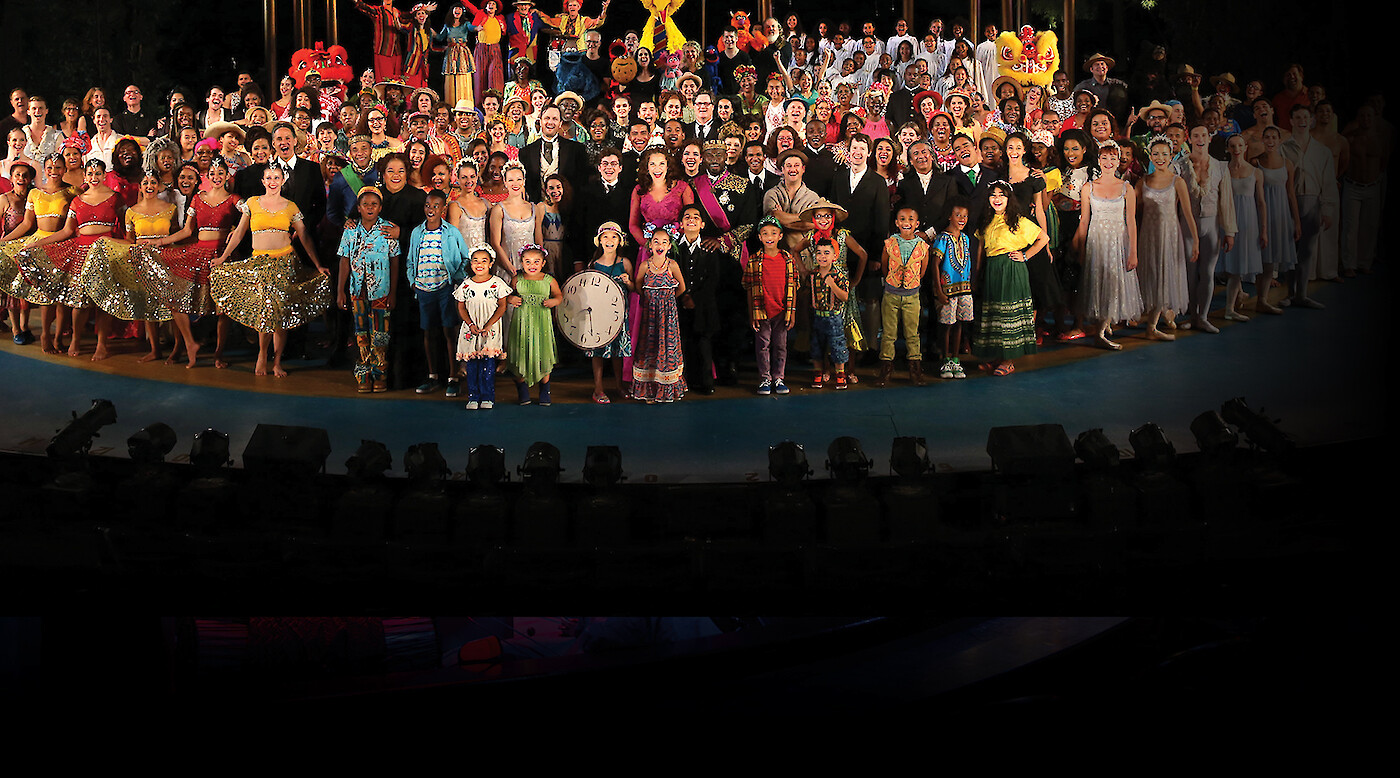 The Public Theater presents Flamenco Vivo Carlota Santana II in their newest musical adaptation, The Odyssey, created by Lear deBessonet and Todd Almond.
The Public Theater's Public Works program creates ambitious works of participatory theater in partnership with community organizations from all five boroughs of New York City. This year, Obie Award-winning director Lear deBessonet and lyricist/composer Todd Almond, the team behind the acclaimed Public Works' productions of The Tempest and The Winter's Tale, join forces again to create a breathtaking new musical adaptation, The Odyssey.
Inspired by the historical pageantry movement of the early 1900s –known for blending mass spectacle with community engagement– this final work in deBessonet and Almond's grand trilogy reimagines the Greek epic with Public Works' signature blend of professional actors, community members and special guests. Man-eating Cyclops, a sorceress that turns sailors to beasts and the deadly sweet song of the Sirens explode onto the stage with spectacular numbers in this joyful, larger-than-life musical about finding your way home—no matter where fate may lead you.
The Odyssey will feature cameo group performances by The Bobby Lewis Ensemble; The D.R.E.A.M. Ring; Flamenco Vivo Carlota Santana II; The Marching Cobras; The New York Youth Symphony; and TADA! Youth Theater. The five Public Works community partner organizations are Children's Aid Society (Manhattan); DreamYard Project (Bronx); Fortune Society (Queens); Brownsville Recreation Center (Brooklyn); and Domestic Workers United (all boroughs, including Staten Island).
The Odyssey
Book, Music & Lyrics by Todd Almond.
Conceived and Directed by Public Works Director Lear deBessonet.
Featuring Todd Almond, Brandon Victor Dixon, Karen Olivo, Lucas Caleb Rooney, and over 200 New Yorkers!
Scenic and Lighting Design Justin Townsend.
Costume Design Paul Carey.
Sound Design Acme Sound Partners.
Wig and Makeup Design Dave Bova.