The Crazy Adventures of Don Quixote
This beloved classic tale is given a modern twist in a bilingual musical suitable for all ages.
The Crazy Adventures of Don Quixote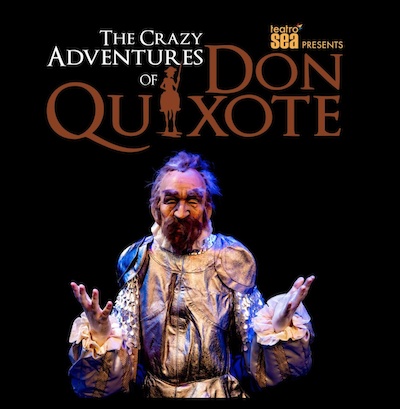 Directed by Manuel Antonio Morán.
Music and Lyrics by Radamés Gavé and Manuel Antonio Morán.
Las locas aventuras de Don Quijote is a new bilingual musical based on Miguel de Cervantes' classic novel. After more than 400 years, puppets bring back to life this classic tale, which starts its limited nine-week run on March 21, World Puppetry Day.
About Teatro SEA
Teatro SEA is a member of the Alliance of Latino Theaters New York, and this production is part of Teatro Fest 2023, a Latino festival that combines various genres of theater, dance, music, and puppetry, which is hosted by nine theaters in New York City, during March and April 2023.
Teatro SEA aims to showcase high-quality productions that promote education and positive values, particularly those rooted in Latino children's literature, folktales, and art. The theater also fosters cultural exchange between different communities, introducing non-Spanish speaking audiences to Latinx arts and culture.