Staged Reading Series 2018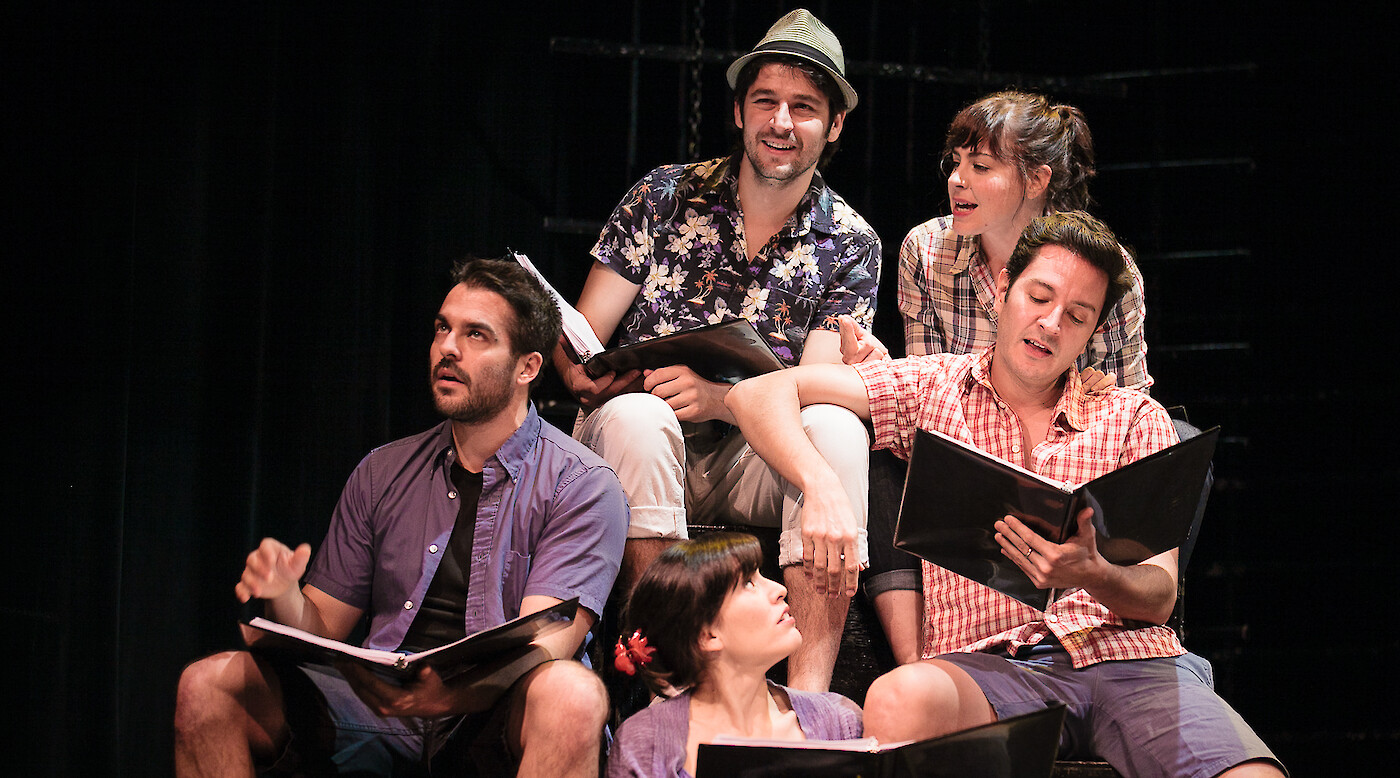 Over 3 evenings this fall, AENY – Spanish Artists in New York stages readings of acclaimed work by contemporary Spanish playwrights, including Alberto Conejero, Gemma Brió, José Ramón Fernández, Fernando Soto and Luis Bermejo.
Interested in the latest contemporary theater from Spain? AENY presents the Staged Reading Series 2018, a curation of work by Spanish playwrights who are breaking new ground overseas.
Dark Stone
On October 1 at 6 pm.
By Alberto Conejero.
A heartbreaking drama about the beautiful but harrowing story of Rafael Rodríguez Rapún, García Lorca's last lover. This work is an ode to collective memory and the healing power of words.
Alberto Conejero (Viches, 1978) graduated with a degree in Theater Direction and Dramaturgy from Real Escuela Superior de Arte Dramático and a doctorate from the Universidad Complutense de Madrid. His works have been shown in Spain, Greece, the United Kingdom, Chile, Mexico, Uruguay, Colombia, Paraguay, Argentina, Peru, and Russia. Recent highlights include Los días de la nieve (2017), Todas las noches de un día, La piedra oscura (2016, winner of a Premio Max for Best Playwright), and Ushuaia (2013, winner of the Premio Ricardo López de Aranda).
Liberto
On November 5 at 6 pm.
By Gemma Brió.
A tragic journey through new motherhood. A woman navigates her newborn's illness and subsequently reconsiders her whole existence. Everything changes because of circumstance, as unexpected as it is real.
Gemma Brío Zamora is an actress and writer. Liberto is her first play. She starred in its debut in Spain (Barcelona in 2013 and Madrid in 2015). For her work, she won two Premios Butaca for Best Play and Best Short Theater Work, and was also nominated as Best Actress. She formed her own company with Norbert Martínez called Les Llibertàries. As an actress, she received her degree in Dramatic Arts from the Teatre de Barcelona and has appeared in Barcelona's premier theaters in the work of directors such as Sergi Belbel, Julio Manrique, Oriol Broggi. She has also appeared in some of the biggest shows in Catalan television like Poblenou among others.
El Minuto del Payaso
On December 10 at 6 pm.
By José Ramón Fernández, Fernando Soto & Luis Bermejo.
An emotional tale about the healing power of laughter. An extraordinary monologue that reflects upon art's capacity to mitigate misery.
José Ramón Fernández (Madrid, 1962) is a writer who received his degree in Philosophy from the Universidad Complutense de Madrid. He currently works at the Centro de Documentación Teatral. He received the Premio Calderón de la Barca for his work Para quemar la memoria and was a finalist for the Premio Tirso de Molina for La tierra. In 2003, he won the Premio Lope de Vega for Nina. He has written more than 30 plays –some monologues, some meant for collectives. He also written many adaptations of classic texts by Shakespeare, Moliere, and Euripedes.
Fernando Soto (Madrid, 1968) is a director and actor. He received his degree in Dramatic Arts from RESAD. As an actor, he has worked on numerous productions, especially at the Teatro de la Abadía in Maridos y mujeres, Sobre Horacios y Curiaceos, Me acordaré de todos vosotros, and others. He has appeared in films by directors such as Daniel Monzón (Celda 211), Ángel González Sinde (Una palabra tuya, La suerte dormida), Imanol Uribe (Miel de Naranjas). He has also appeared in many televisions series and has worked as a director, most recently staging Harry Gibson's theater adaptation of Trainspotting.
Luis Bermejo (Madrid, 1969) studied Dramatic Arts at Cristina Rota. In 1995, he co-founded Teatro El Zurdo with Luis Crespo. He has been in many theater works, including Los Manos, El fin de los sueños, Sobre Horacios y Curiaceos. He was nominated for two Premios Goya for his work in Días de fútbol, La soledad, Una palabra tuya and Magical Girl. As a television actor, he has been in Cheers, La familia Mata, Allí abajo, and many others. He has also directed theater works, including Hoy es mi Cumpleaños, Un Momento Dulce, and a selection of other contemporary works.