Soledad Barrio & Noche Flamenca in New York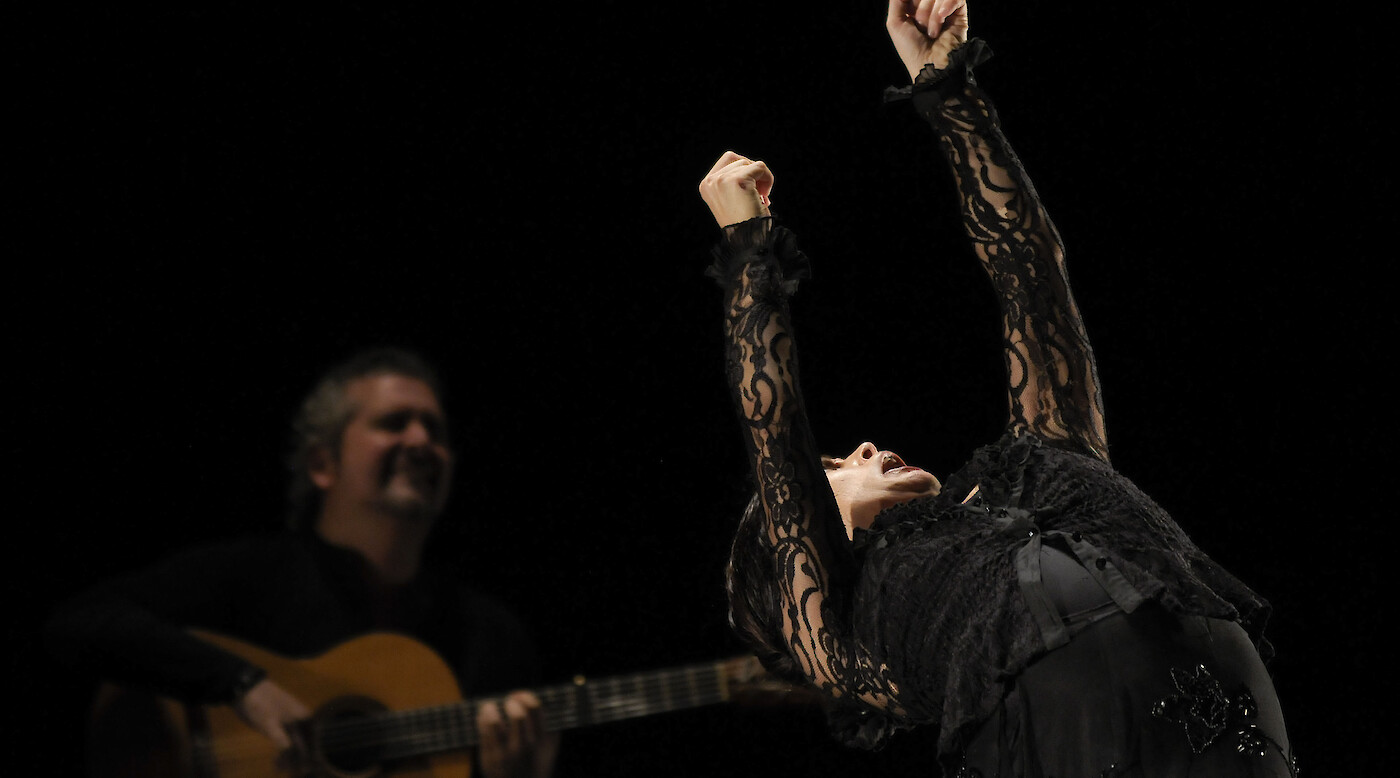 Soledad Barrio and her astounding company, Noche Flamenca, perform a night of flamenco with live music, featuring excerpts from Sophocles' tale.
Hailed by critics everywhere for its transcendent and deeply emotional performances, Noche Flamenca is one of the most authentic flamenco companies in the world today, and Soledad Barrio is its star. Now, in a unique creative partnership, this remarkable company joins with acclaimed American theater director Lee Breuer to create a new work, Antigona, based on Sophocles' ancient Greek heroine. Combining live music, song, and dance, Noche Flamenca's Antigona will bring the fiery, expressive nature of flamenco to one of the world's great tragedies in an evening-length work that promises to be both gripping and intensely moving.
There has been no company I have been so glad to discover as Noche Flamenca and, above all, its lead dancer, Soledad Barrio. I can think of no current ballet star in the world as marvelous as she.

—Alastair Macaulay, The New York Times
Schedule
Tuesday at 7:30 pm (November 4 only)
Wednesday at 7:30 pm
Thursday at 8 pm
Friday at 8 pm
Saturday at 2 pm and 8 pm
Sunday at 2 pm (and at 7:30 pm on November 2 only)
Dance chat with Soledad Barrio & Noche Flamenca on October 30. Post-performance discussion with Artistic Director Martín Santangelo.