Silent Film Scores for Social Justice by Alexis Cuadrado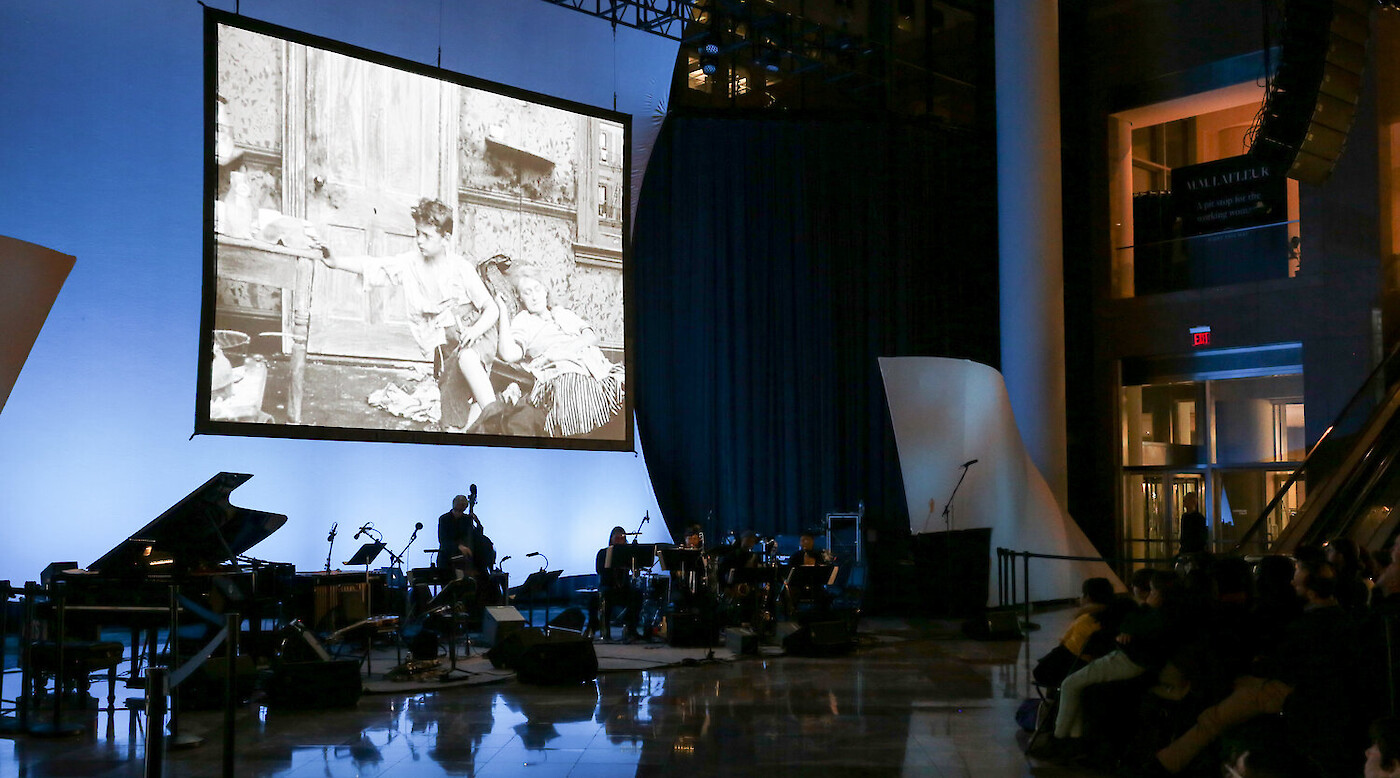 Spanish musican and producer Alexis Cuadrado presents a combination of silent films with live contemporary music featuring social issues: immigration, women's rights, poverty, inequality, and LGTBQ rights.
Silent Film Scores for Social Justice is a cultural project that wants to serve as an agent of social change. It marries newly composed music to a set of films, most of them over a century old, that feature social issues that are still part of our current daily news cycle: Immigration, women's rights, poverty, inequality, and LGTBQ rights. This combination of silent film with contemporary music opens up new ways to frame, discuss, and activate subjects we must confront.
The pieces engage in a dialog across time and integrate my compositional voice with practical activism. The music ponders who we are as a society, how we have evolved since the films were made, and what we can do to progress on these social justice fronts. These questions may not be easy to answer, but bringing them up engages the audience encouraging them to get involved in the causes presented by the films and music.
The group comprises some of the most respected musicians in the New York jazz and New Music scenes. Each score uses a different combination of ensemble members, giving the appropriate tone to complement each film.
All profits from the merchandise sales at the performances will be donated to NGOs that support communities that experience the issues tackled by the movies. Over the last three years, over $3000 had been raised and intend to continue doing so with these works' recordings and future performances.
About Alexis Cuadrado
Barcelona-born and Brooklyn-based Alexis Cuadrado is an award-winning composer, producer, bandleader, bassist and educator. Cuadrado's work draws from the crossover of Jazz, World, Flamenco and New Music, exploring the confluence of the Hispanic and American cultures, as well as embracing a deep commitment to comment on social issues. His recent output is an exploration of cross-disciplinary works that embrace poetry, film, radio-podcasts, dance and design.
His intricate and sharply defined compositions show that he's tapped into something much deeper.

—New York magazine
About The Jazz Gallery
The Jazz Gallery is a not-for-profit arts organization presenting emerging artists who challenge convention, take creative risks, and lead their field as performers, composers and thinkers. It provides a platform for artists to discover their unique voice and a home for established musicians to continue to experiment and grow.