Répétiteur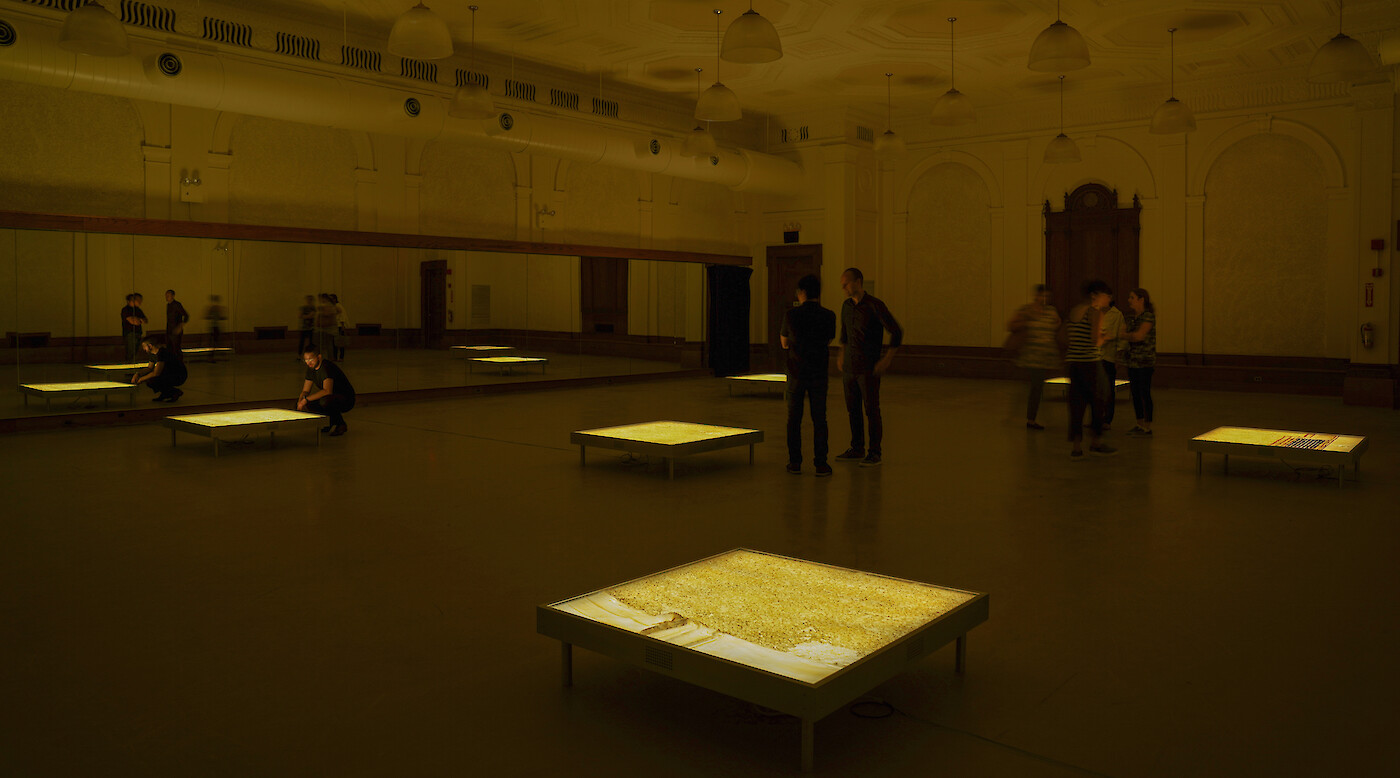 "Répétiteur" is a site-specific art installation by artist and architectural preservationist Jorge Otero-Pailos.
Known for his large-scale public art installations series The Ethics of Dust, Jorge Otero-Pailos displays a new body of work in-situ, titled Répétiteur, at New York City Center's Harkness Studio.
One of the first-ever City Center visual art commissions, Répétiteur is a site-specific art installation consisting of custom light boxes with sound elements. Conceived as an immersive experience, it explores how dance masters –such as Merce Cunningham– pass their choreography from generation to generation. The work draws attention to the material architectural traces that the seemingly intangible transfer of dance heritage leaves behind.