Poder Absoluto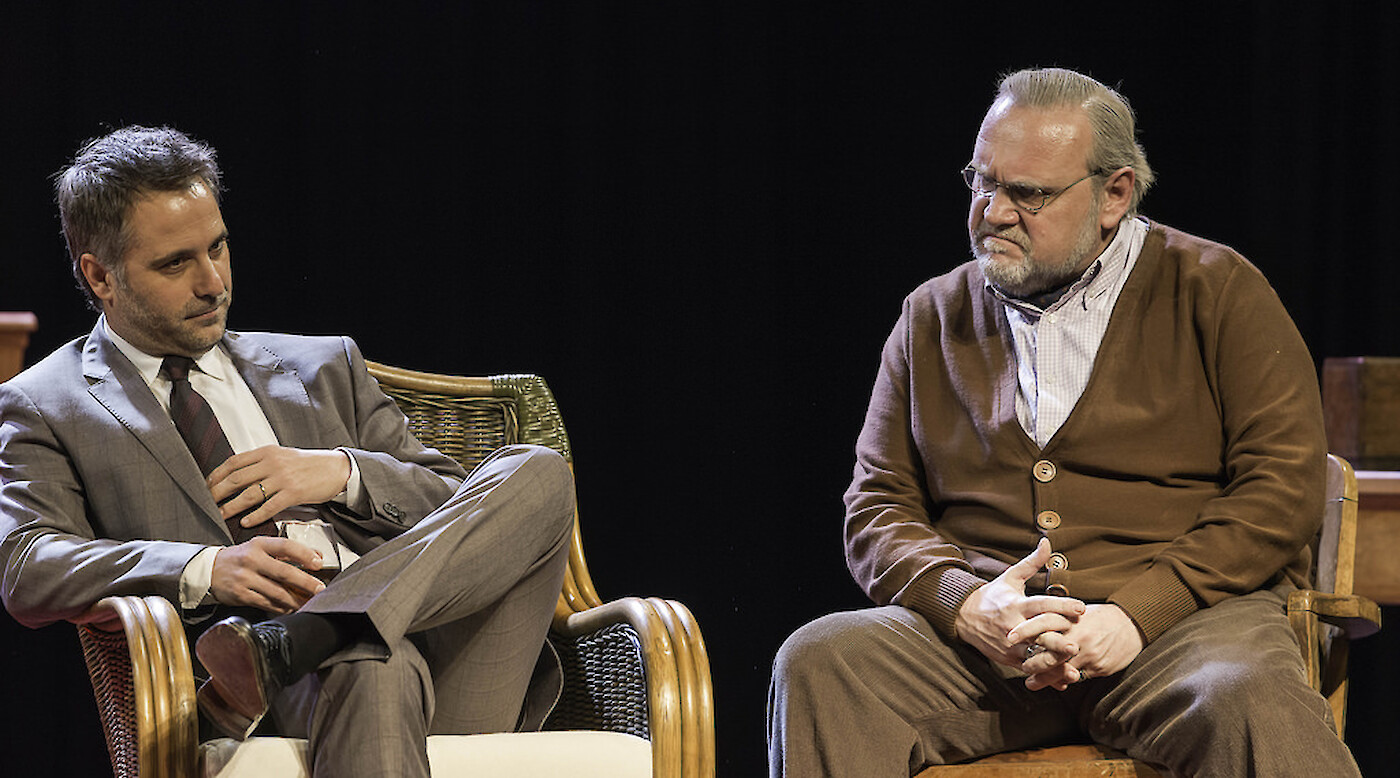 After much success in Argentina and South America, the play will be performed for a limited time at Repertorio Español.
Poder Absoluto
By Roger Peña Carulla. Directed by Oscar Barney Finn.
Recommended for adult audiences.
Performed in Spanish. No English translation available. Running time: 75 minutes.
This famous play explores issues of political corruption with a plot full of suspense and intrigue.
Eastman, a presidential candidate for the Republic, has all the odds of winning on his favor except for a dark secret from his past that can hinder his political aspirations. Only Bauer, the young promising member of the party, can help him bury all the evidence against him. However, freedom from his past comes at a price and Eastman must commit a terrible crime to attain it.
This duel full of sarcasm, irony and even cruelty is accepted as veracious thanks to the brilliant interpretative work complemented by exquisite and erudite direction of Oscar Barney Finn, who nourished the theatrical aspects of this production within the limited text.

—La Nación
Showtimes
On Thursday, November 17 at 7 pm.
On Friday, November 18 at 8 pm.
On Saturday, November 19 at 8 pm.
On Sunday, November 20 at 2:30 pm.