Remains of Regional Identities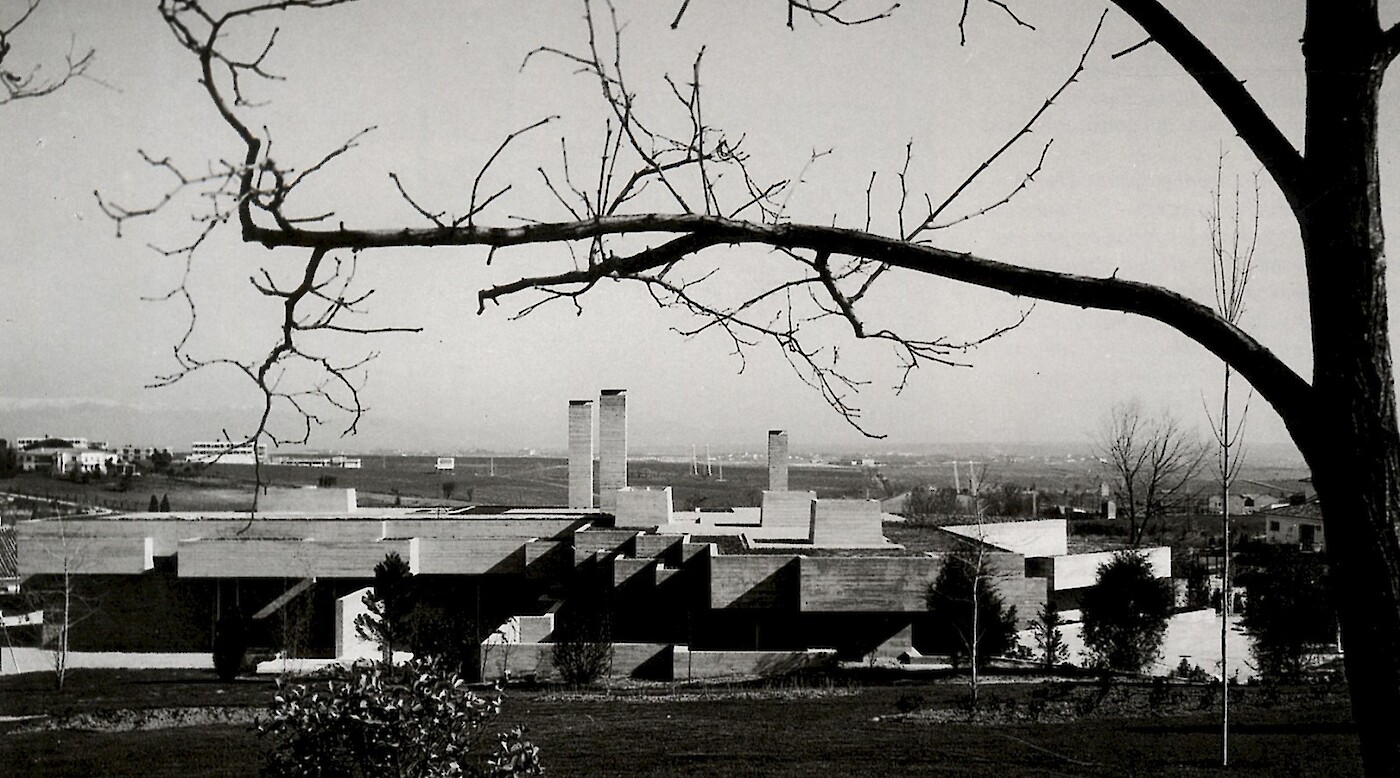 An exhibition and architecture roundtable about this year's Venice Biennale theme 'Absorbing Modernity 1914 - 2014.'
Curated by Javier Antón, this exhibition deals with the absorption of modernity in Spain, following the theme of this year's Venice Biennale of Architecture: Absorbing Modernity 1914-2014.
Contextualizing the historical, social, political and economical situation of the country, this exhibition uses collage and film as a tool to display how modernity has blended with remains of regional identities through a particular case study: the twin houses built by Javier Carvajal in Somosaguas, 1967. These houses were granted the Fritz Schumacher prize for the best European architecture for translating traditional architectural features into a modern language. The transition to what seems like a universal architectural language is a more complex process than we typically acknowledge, involving significant encounters between cultures, technical inventions and ways of remaining "national."
Round table prior to the opening on October 16, 2014 at 7 pm. Panelists: Kenneth Frampton, architect, critic and historian; Alberto Campo-Baeza, Head Professor of Design at the School of Architecture of Madrid. Moderator: Javier Antón, curator of the exhibition.