Raúl Valverde at the ISCP Spring Open Studios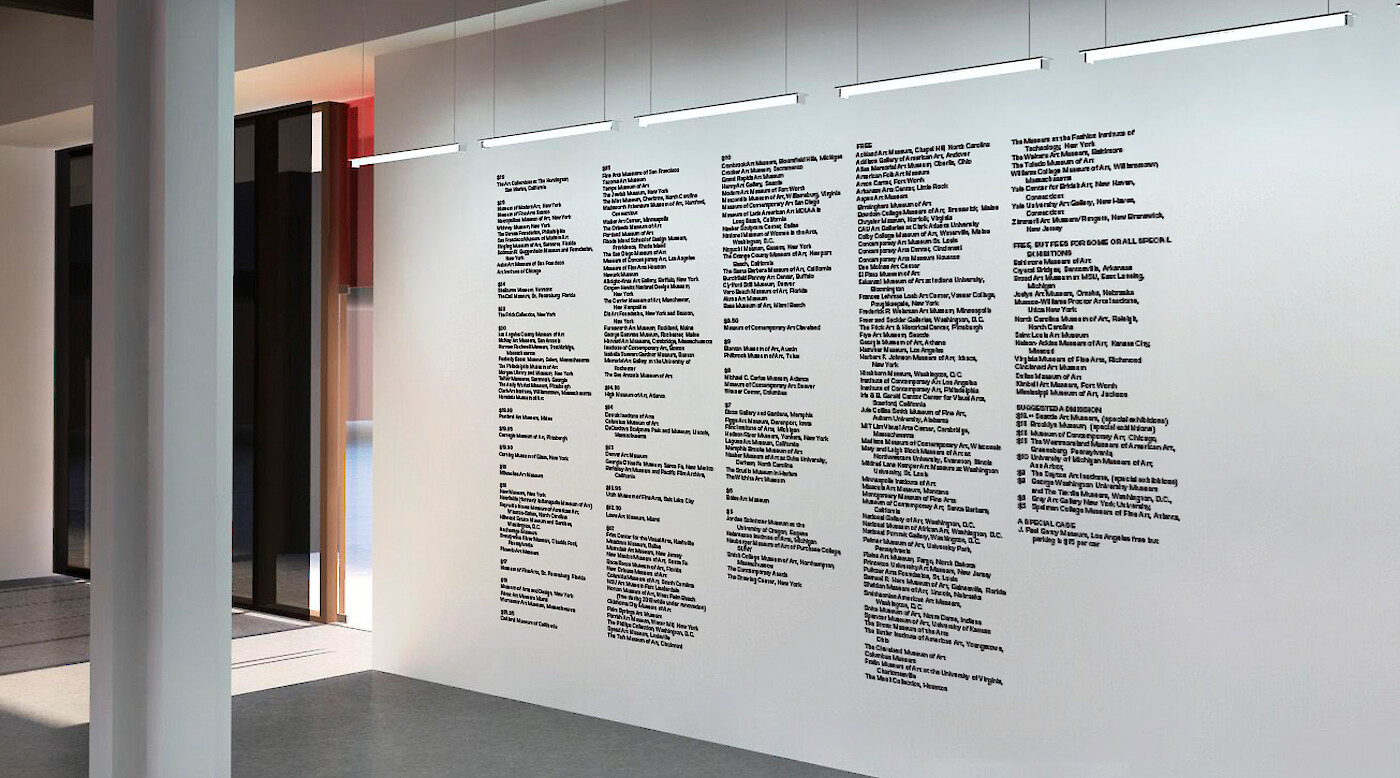 ISCP Spring Open Studios 2018 presents international contemporary art in Brooklyn, including Spanish artist Raúl Valverde.
The International Studio & Curatorial Program's Spring Open Studios is a two-day exhibition of international contemporary art presented by the 36 artists and curators from 22 countries in residence. Tania Bruguera, whose politically and socially driven body of work has changed the landscape of performance art, will make remarks at 7 pm on April 27.
Twice a year only, ISCP offers the public access to private artists' and curators' studios to view artwork and share one-on-one conversations. Today, spaces for open cultural discourse are more important than ever. We invite the public to engage in dialogue about contemporary art with arts professionals from across the globe. Concentrated in a three-story postindustrial loft building on the edge of Bushwick, ISCP has supported the creative advancement of its residents for over twenty years, with a robust program of individual workspaces and professional benefits.
About Raúl Valverde
Raúl Valverde's site specific works —installations, videos and computer generated pieces— are located at the intersection between photography, architecture and sculpture. Valverde is interested in the participation of the spectator and so his projects provide a staged perception experience.
During his residency at ISCP (2017-2018), Valverde has focused on how the art space is generated and redefined. With Studio Replica (2017), the artist transformed his workshop into a simulated three-dimensional installation, while Cylinder and Pedestal (2017) questioned the relationship between original and copy through a slide show of non-fabricated sculptures. In his latest work, List of Museums in the US by admission price (2018), which will be presented at the ISCP Spring Open Studios, Valverde allows us to compare the different names and admission prices of the main US art museums.
Valverde (1980, Spain) gained the Premio Nacional de Licenciatura en Bellas Artes (Universidad Complutense de Madrid), his MA at the Central St. Martins College of Art and Design, University of the Arts de Londres and his MFA at the School of Visual Arts de Nueva York. He was awarded with a Fullbright grant, Fellow of the AIM Program of the Bronx Museum of the Arts, New York, and resident artist at the Internacional Studio & Curatorial Program (ISCP) in New York. Valverde won the Propuestas VEGAP, Circuitos de Artes Plásticas de la Comunidad de Madrid, Premio Internacional Carmen Arozena, and Premio INJUVE, and has received grants by the Ministerio de Cultura, Ministerio de Educación y Ciencia, Comunidad de Madrid, Universidad Complutense de Madrid, and Fundació Pilar i Joan Miro.
Among his solo shows:
Raul quiere que seas críticamente feliz, Centro de Arte Complutense, Madrid (2012).
Colorear / Editar / Ocupar, MGCE Museo del Grabado Contemporáneo Español, Marbella (2012).
2010-2030, Ventana244 Art Space, New York (2011).
To look and to Look, PHotoEspaña, Madrid (2010).
Shall we Dance, Centro de Arte Joven, Madrid (2004).
Valverde has participated in exhibitions at Tabacalera, Madrid; ISCP, New York; Museo Artium, Vitoria-Gasteiz; Bienal de Cartagena de Indias, Colombia; The Bronx Museum, New York; La Casa Encendida, Madrid; MARCO Museo de Arte Contemporánea, Vigo; Wave Hill, New York; American Museum of the Arts, Washington D.C.; Anthology Film Archives, New York, Instituto Cervantes, Milano; Círculo de Bellas Artes, Madrid and Royal College of Art, London.
About ISCP
The International Studio & Curatorial Program (ISCP) supports the creative development of artists and curators, and promotes exchange through residencies and public programs. Housed in a former factory in Brooklyn, with 35 light-filled work studios and two galleries, ISCP is New York's most comprehensive international visual arts residency program, founded in 1994. ISCP organizes exhibitions, events and offsite projects, which are free and open to all, sustaining a vibrant community of contemporary art practitioners and diverse audiences. Over 1,350 artists and curators from more than 80 countries, including the United States have undertaken residencies at ISCP.
Opening reception on April 27, from 6 pm to 9 pm with guest speaker Tania Bruguera at 7 pm.