Rafael Aguirre 2023 U.S. tour in New York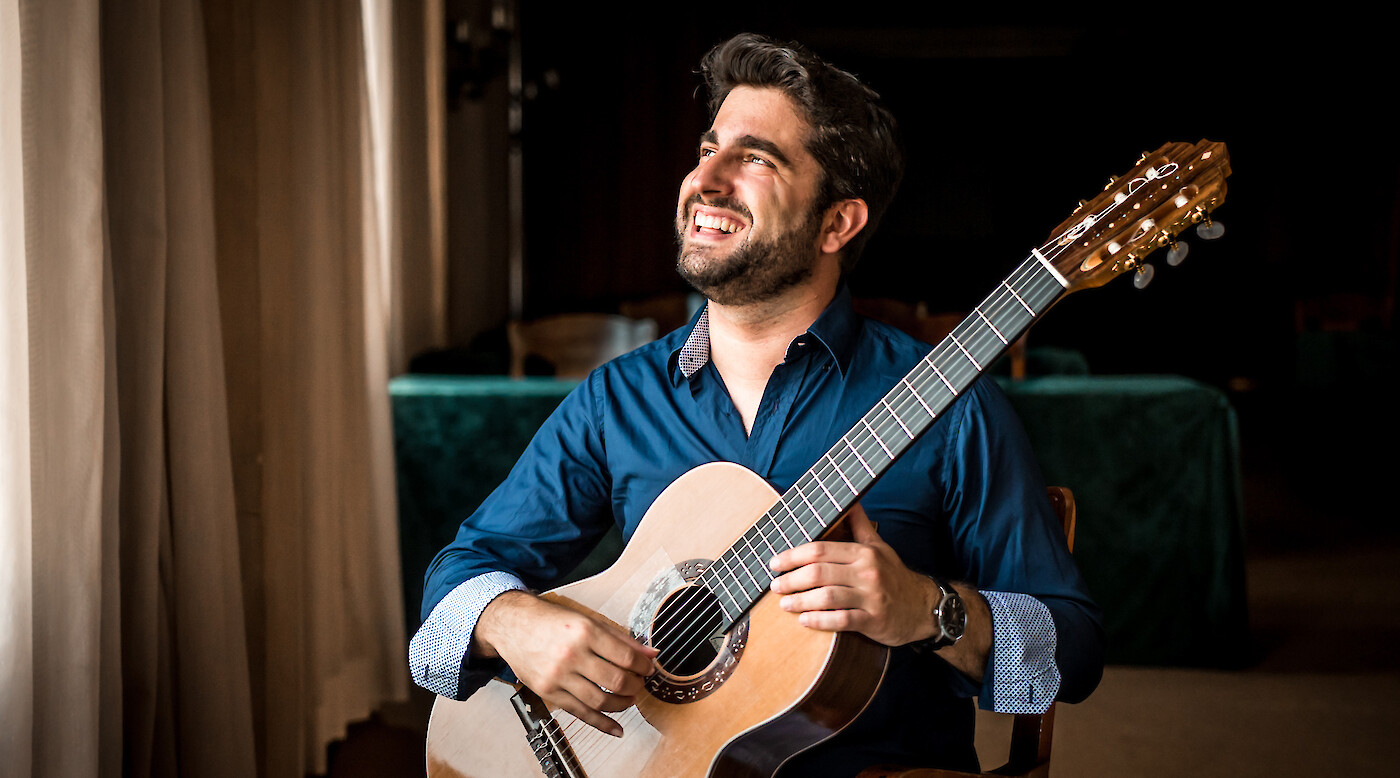 Spanish guitarist Rafael Aguirre performs for his third time at Carnegie Hall together with acclaimed Egyptian soprano Fatma Said, featuring works by Falla, Rodrigo, Villa-Lobos, and many more.
Rafael Aguirre returns to the U.S. with a spring tour alongside Egyptian soprano Fatma Said. This will be his third concert at Carnegie Hall in New York, but his first time in the program for the official season. They will play Spanish and Middle Eastern songs, including some rarely heard selections by poet Federico García Lorca.
Program
Manuel de Falla: Seven Spanish Popular Songs
Joaquín Rodrigo: Adela from Tres canciones españolas
Lorenzo Palomo: Madrigal and Five Sephardic Songs
Ezz Eddin Hosni: Yamama beida
Sherif Mohie el Din: Could the River Flow Forever? from Three Poems by Amal Donqul
Fernando Obradors: Del cabello más sutil from Canciones clasicas españolas
Francisco Tárrega: Gran Jota
Heitor Villa-Lobos: Melodia sentimental
Federico García Lorca: Selections from Canciones españolas antiguas (Anda, jaleo, Nana de Sevilla, Los cuatro muleros, Sevillanas del siglo XVIII)
Manuel de Falla: Tus ojillos negros (Canción andaluza)
José Serrano: La Canción Del Olvidó from Canción de Marinela
Ziad Rahbani: Aatini al nay wa ghanni
Abdel-Rahim: Daughter of the Sultan
About Rafael Aguirre
Rafael Aguirre is one of the most acclaimed ambassadors of the Spanish guitar. Aguirre has performed in 40 countries in prestigious venues such as Concertgebouw Amsterdam, Musikverein Vienna, Tchaikovsky Concert Hall Moscow, Musashino Swing Hall Tokyo and Teatro Real de Madrid. He has received 13 top First Prizes for his instrument, such as the Tárrega Competition, and also obtained relevant awards in all instrumental categories, such as the New York Pro Musicians.
About Fatma Said
Fatma Said took her first singing lessons in Cairo with soprano Neveen Allouba and later studied Opera Singing at Hochschule für Musik Hanns Eisler in Berlin with Professor Renate Faltin. Said subsequently was awarded a scholarship to study at the Accademia del Teatro alla Scala in Milan, becoming the first Egyptian soprano to perform on this iconic stage.
Fatma Said has won several major singing competitions including the 8th Veronica Dunne International Singing Competition (Dublin, 2016), the 7th Leyla Gencer International Opera Competition (Istanbul, 2012), 2nd prize at the 16th International Robert Schumann Lied Competition (Zwickau, 2012), and the Grand Prix at the 1st Giulio Perotti International Opera Competition (Germany, 2011). Said is also an ambassador for Opera for Peace and is supported by the sTART academy of Bayer Kultur.