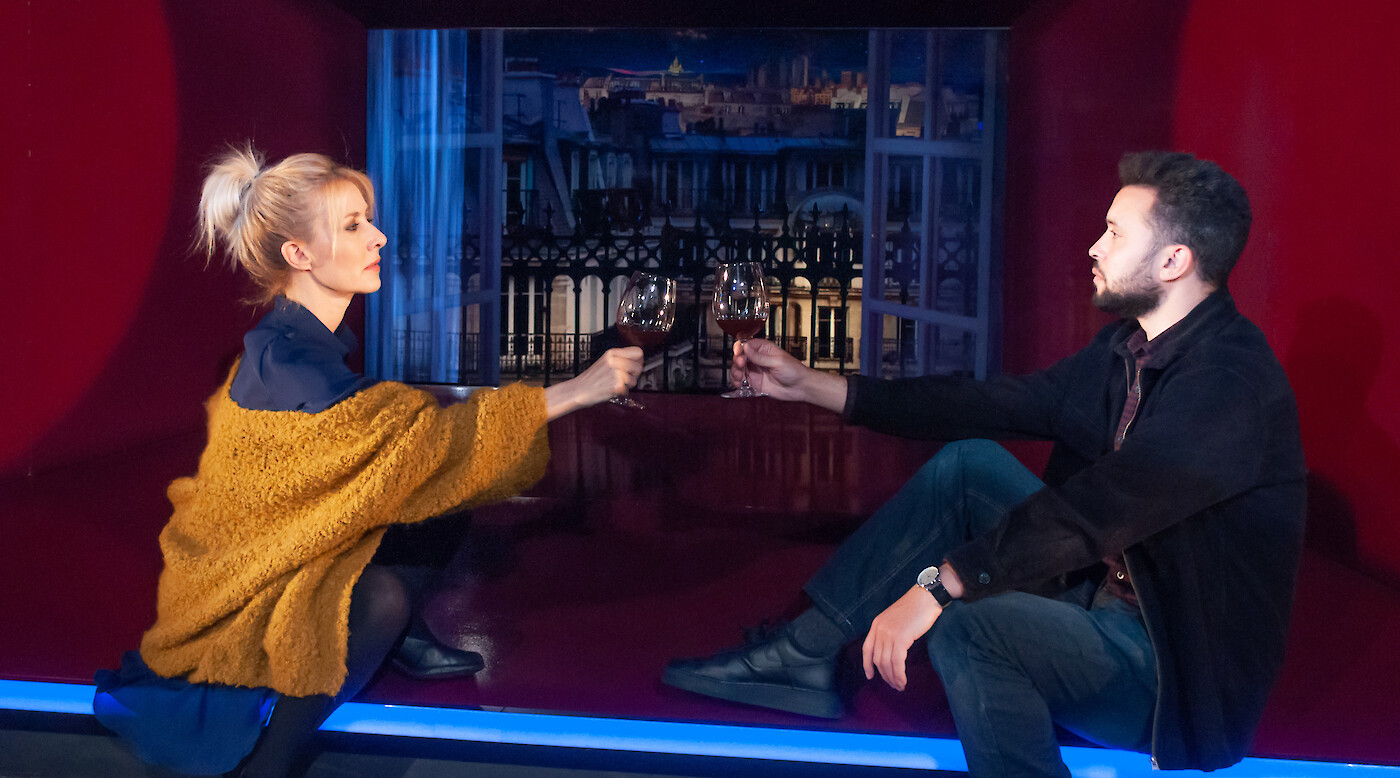 Starring Cayetana Guillen Cuervo and Ayoub El Hilali, the work questions our possible prejudices about the topic of Islamist terrorism through a dialogue between two people, members of two conflicting communities.
#PuertasAbiertas
On Friday, May 6 at 8 pm.
On Saturday, May 7 at 8 pm.
On Sunday, May 8 at 3 pm.
Directed by Abel Folk. Text by Emma Riverola. With Cayetana Guillen Cuervo and Ayoub El Hilali.
Performed in Spanish only. No English translation available.
Paris is in chaos. Several bombs have exploded causing dozens of deaths. The streets are cut off and the city is in lockdown. Public transportation has shut down. On the brink of collapse, residents in the heart of the city invite those who are stranded into their homes. Julie also offers up her apartment. When she opens her door, she meets a young man who confronts her about her own prejudices. What happens when fear makes its way into our lives? From the outside, the cries of a wounded city are heard. Inside, we are witness to the silences, confessions, unexpected tenderness –and lies.
About Cayetana Guillén Cuervo
Cayetana Guillén Cuervo is a recognized Spanish actress, TV presenter and writer, known for The Ministry of Time (2015), The Grandfather (1998) and Hazlo por mí (1997). She is currently the President of the Spanish Academy of Performing Arts.
About Ayoub El Hilali
Ayoub El Hilali is a Spanish/Morrocan actor that became nationally known for playing Taher in the television series La pecera de Eva between 2010 and 2011. Ayoub participated in an episode as Hakim in the successful Telecinco series La que se avecina. Due to his appearance in said series, Ayoub signed a contract with Telecinco and currently co-stars in several series on the channel.