Petit Mal at the 2022 Tribeca Film Festival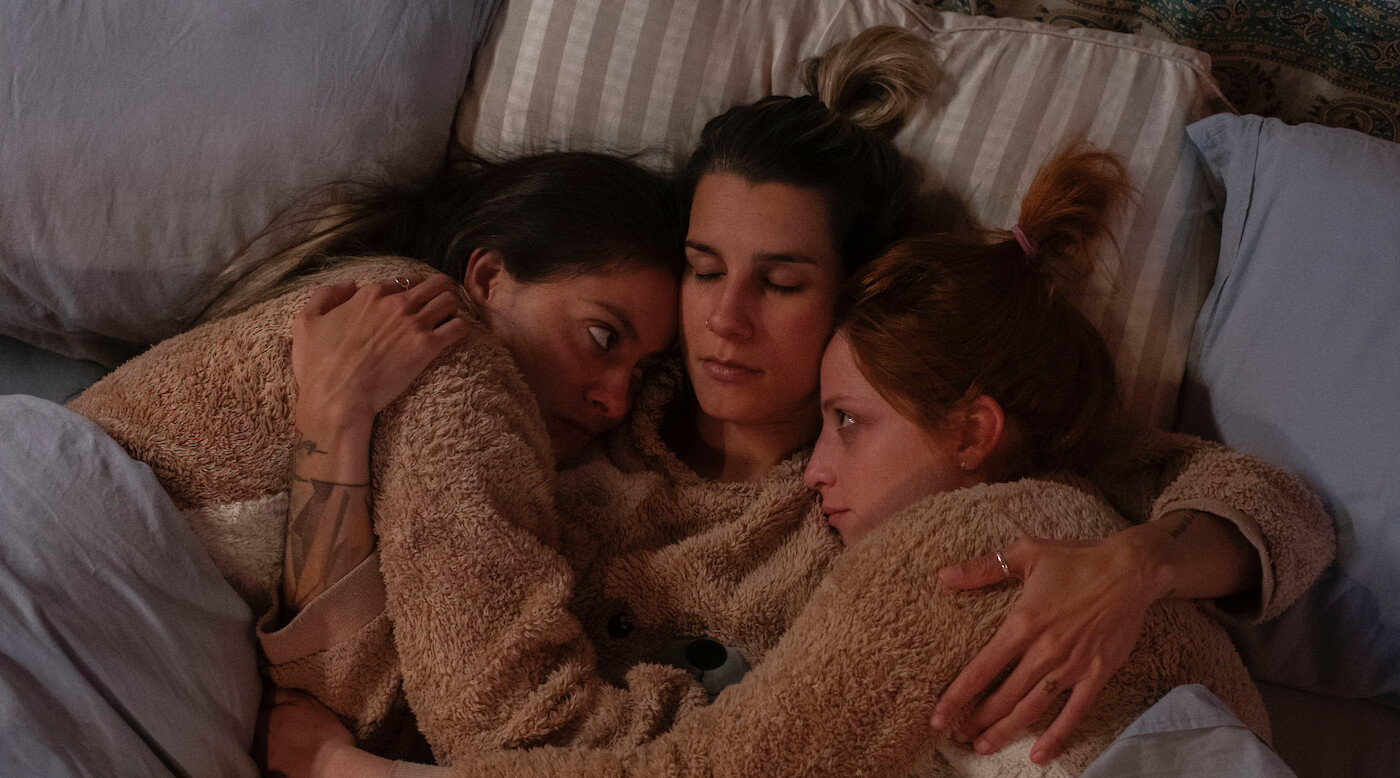 In Spanish director Ruth Caudeli's latest collaborative chronicle of queer life, three charismatic women living in an intimate partnership must learn to navigate the shift in their dynamic when one lover is called away for a long-term project.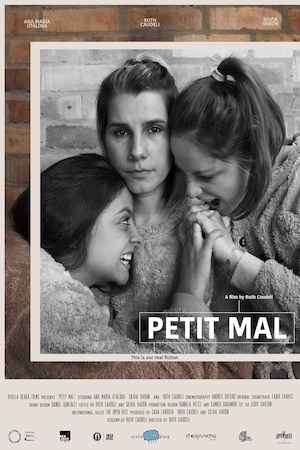 On Thursday, June 9 at 8:45 pm. World premiere. At Village East by Angelika, 181-189 2nd Ave, New York, NY 10003.
On Friday, June 10 at 8:15 pm. At Village East by Angelika.
On Saturday, June 11 at 8:15 pm. At Tribeca Film Center, 2nd floor loft, 375 Greenwich St, New York, NY 10013.
Directed by Ruth Caudeli, Colombia, 89 minutes.
In Spanish with English subtitles. Watch trailer.
Martina, Laia, and Anto are in a passionate, loving, playful throuple. Their relationship, replete with backyard barbecues, relentless teasing, and enough dogs to take up any of the space left in their double-wide king bed, faces a test when Laia is called away for a long-term project, and Martina (Silvia Varón) and Anto must temporarily reshape their own dynamic as just the two of them. As they contemplate the strength and flexibility of their love, the audience is invited into an ever-evolving romance that makes room for envy, loneliness, and deep affection to coexist without judgment.
With typical attention to detail, exquisite portrait photography, and effortless chemistry, Petit Mal is frequent collaborators Caudeli (writer-director of Eva + Candela, and Leading Ladies), Varón and Otálora at their most intimate and honest. It's a chapter of queer life and queer women's filmmaking steeped in authenticity and introspection, blending documentary and semi-autobiographical fiction to open a window on a uniquely sweet, hopeful vision of inevitable change.

—Shayna Maci Warner
About director Ruth Caudeli
Born in Valencia, Spain, Ruth Caudeli holds a Master's degree in film directing from ESCAC and another in fiction for television from Pompeu Fabra University. She studied audiovisual communication at the Polytechnic University of Valencia, where she obtained the end-of-course award. Caudeli has written and directed the feature films Eva + Candela (2017) and Second Star on the Right (2019).