Organic Growth. Summer Pavilion on Governors Island 2015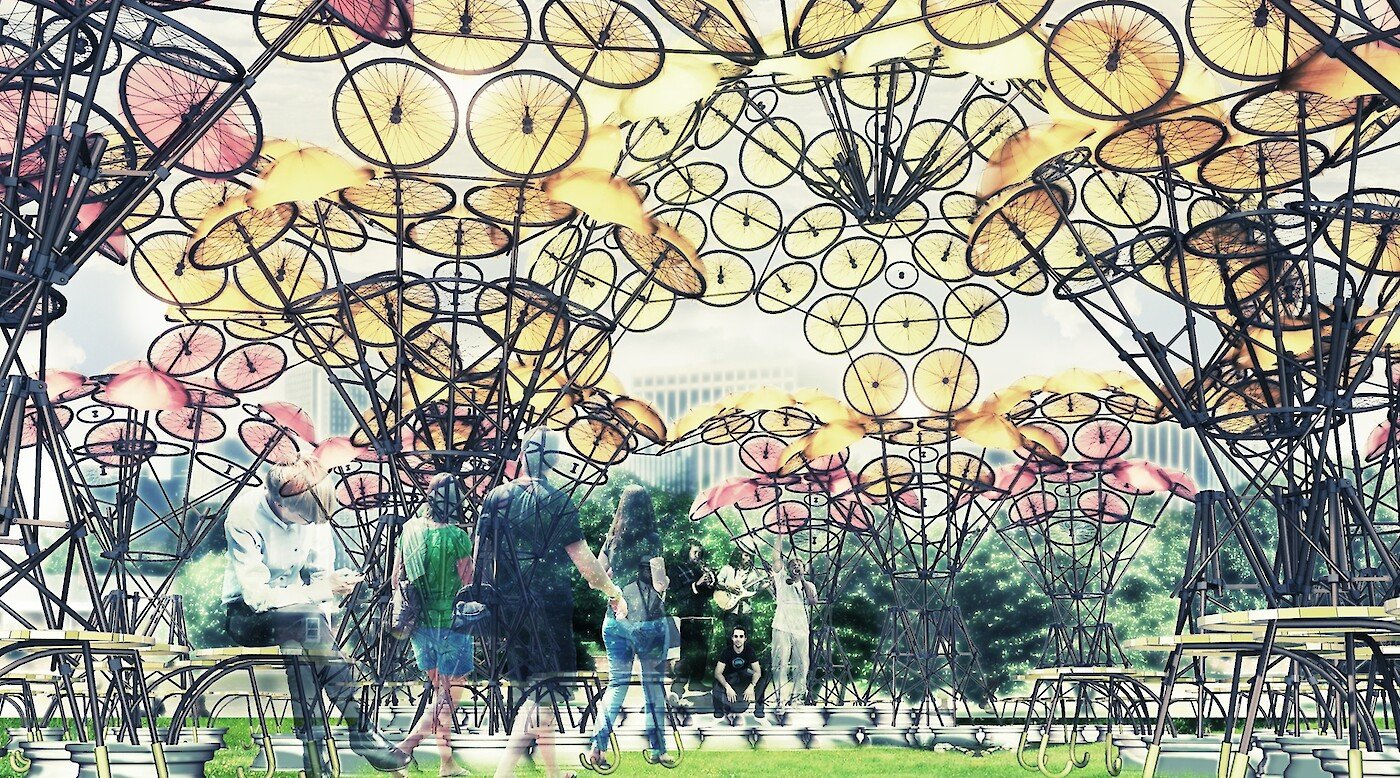 Built out of waste materials, our 95sqm canopy promotes cycling and allows 500,000 visitors to chill out under NY's biggest bouquet.
Izaskun Chinchilla Architects is an architectural Spanish office, winner of the 2015 City of Dreams Competition –the first non-American winner ever.
Their design takes inspiration from nature to create an innovative and flexible solution that directly engages with local communities and familiar materials. Flower structures such as those found in hydrangeas have the ability to respond to the natural environment, growing and morphing to remain in balance with nature. They believe architecture must adopt a similar responsiveness, adapting to uncertain budgets, social change and ecological dynamics naturally, beautifully and intuitively.
The proposal is intended as a sheltered gathering place for people to meet, learn about the arts programs on the island, engage with performances or lectures, and the historic context of Governors Island.
This project will be fully funded through a Kickstarter campaign, so if you want to enjoy the pavilion this summer please help them to make it happen.