Opening of a mural about Rosalía de Castro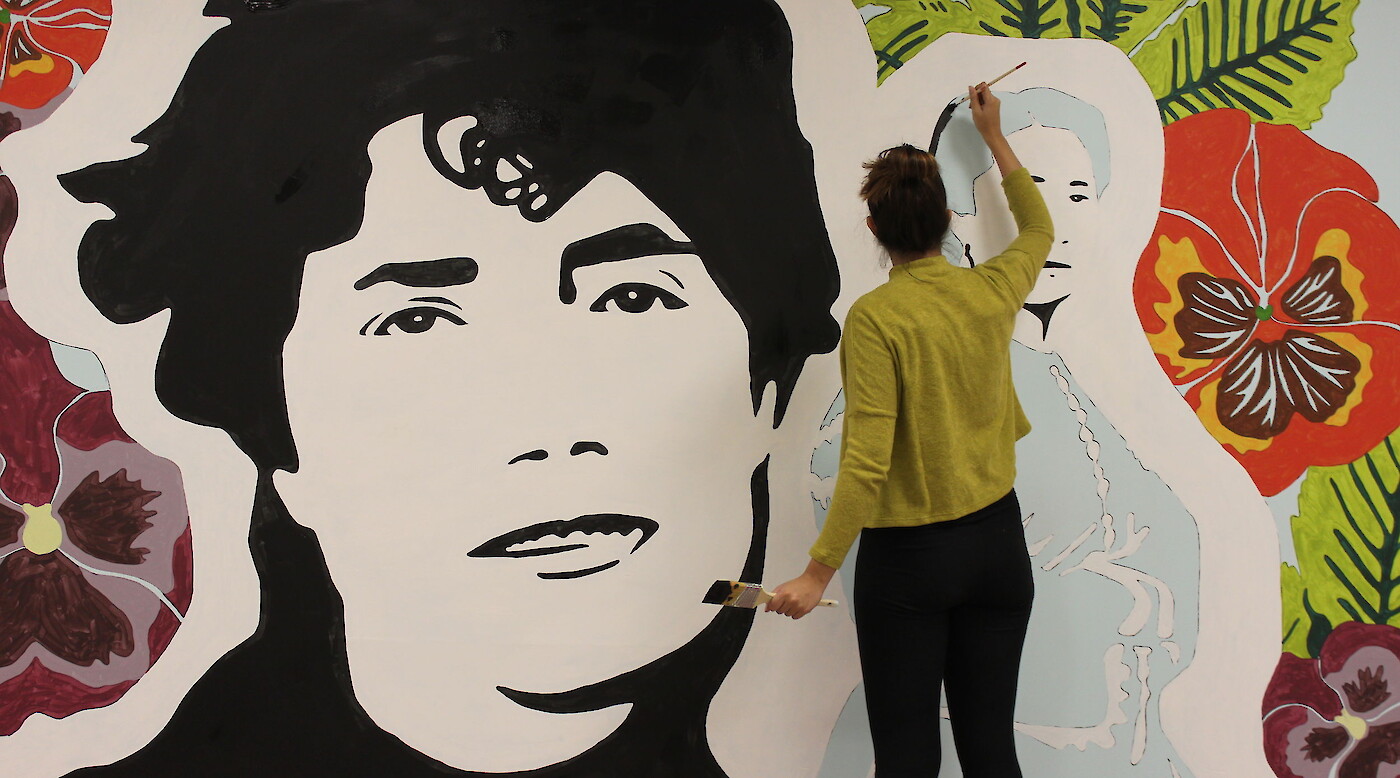 The event features author Vanesa Álvarez and a recital of live poetry from poet Marcos de la Fuente.
Graphic artist Vanesa Alvarez (Vigo, 1983) has traveled to New York to paint a mural with the figure of the Spanish poet and novelist from Galicia, Rosalía de Castro. The mural is accompanied by one of Castro's most famous verses, "adeus ríos, adeus fontes…"
Vanesa Álvarez has participated in two editions of the mural painting project entitled Vigo, cidade de cor. She is the art director of the Kerouac Vigo Festival and recently exhibited her latest production of paintings Ser es Crear in Vigo and A Coruña.
In her next textile painting project, she collaborates with soul singer Wöyza and the music, dance and visual project Beehive.
Bárbara Kruguer, Marina Abramovic, Bauhaus or Bansky are some of the influences of the designer and artist, who is interested in Rosalia "because she is a woman, she is a fighter and she is a pioneer in the culture of our time, an undeniable symbol of overcoming and denouncing. I will make a Rosalia of the XXI century, modern and cosmopolitan, but that retains all its essence and message, which still has all its strength and meaning in our days."
There will be free tapas courtesy of Casa Galicia following the event.