Navidad Flamenca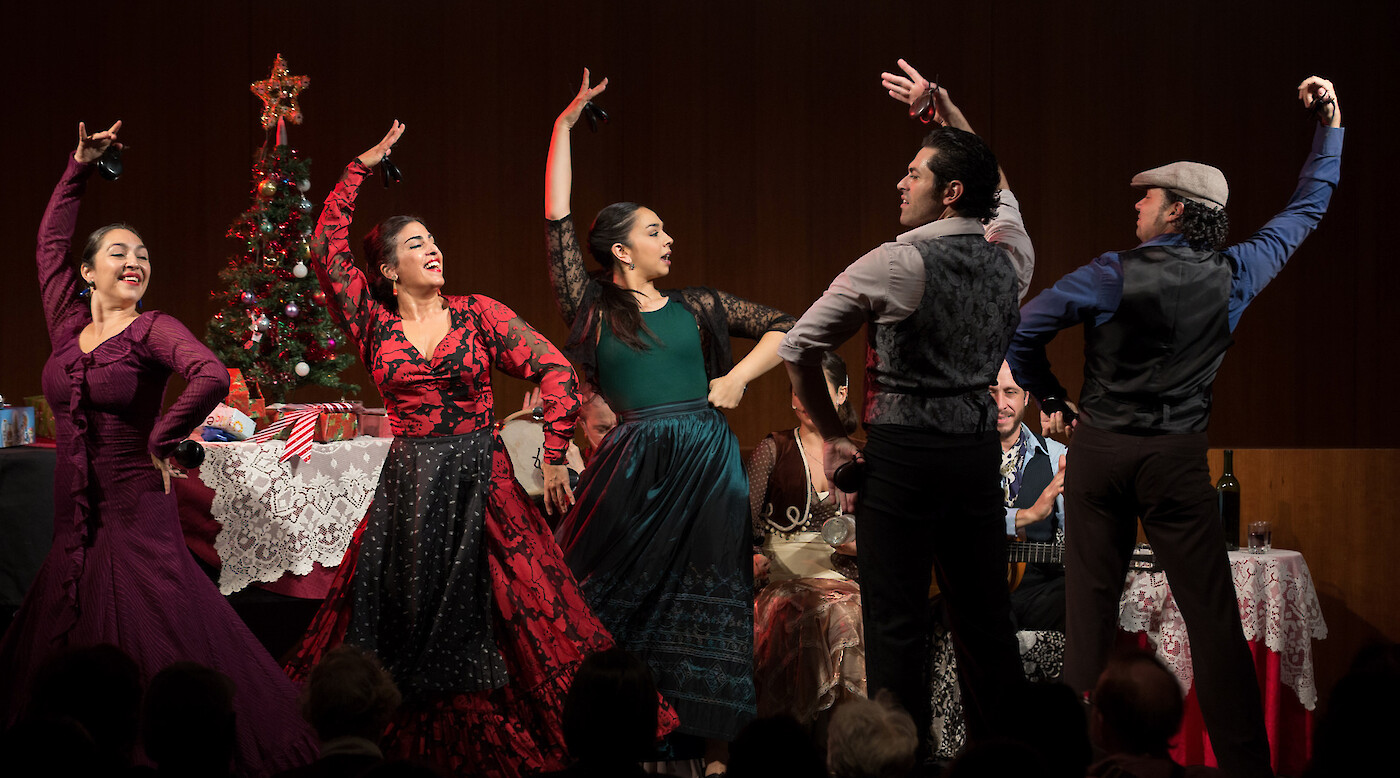 Flamenco Vivo Carlota Santana celebrates the 2018 Christmas season by performing traditional Spanish songs.
This festive program highlights the rich holiday traditions of the Spanish-speaking world, from Argentina and Mexico to Colombia, Cuba, Puerto Rico and Spain. Incorporating live music, dance and traditional songs, the show shines the spotlight on these diverse traditions united by a single language, and reflects the influence of Spanish / Hispanic culture across the Americas.
Showtimes
On Thursday, December 6 at 7:30 pm.
On Saturday, December 8 at 2 pm. An audience talkback follows this performance.
On Saturday, December 8 at 8 pm.
On Sunday, December 9 at 3 pm.
About Flamenco Vivo Carlota Santana
Founded in 1983, Flamenco Vivo Carlota Santana is one of America's most prominent, culturally-specific dance companies, serving more than 45,000 people nationwide each year through far-reaching programs that entertain, educate and empower. Its mission is to promote Flamenco as a living art form and a vital part of Hispanic heritage, produce and perform high quality dance works, provide arts education programs that catalyze connections among young people, and nurture the next generations of Spanish dance artists and educators. Flamenco Vivo Carlota Santana believes that the universal spirit of Flamenco –with diverse influences from Arab, Jewish, Gypsy, Spanish, and Latin American cultures– gives this art form a unique power to build bridges between people.