Letter from Home: A rendez-vous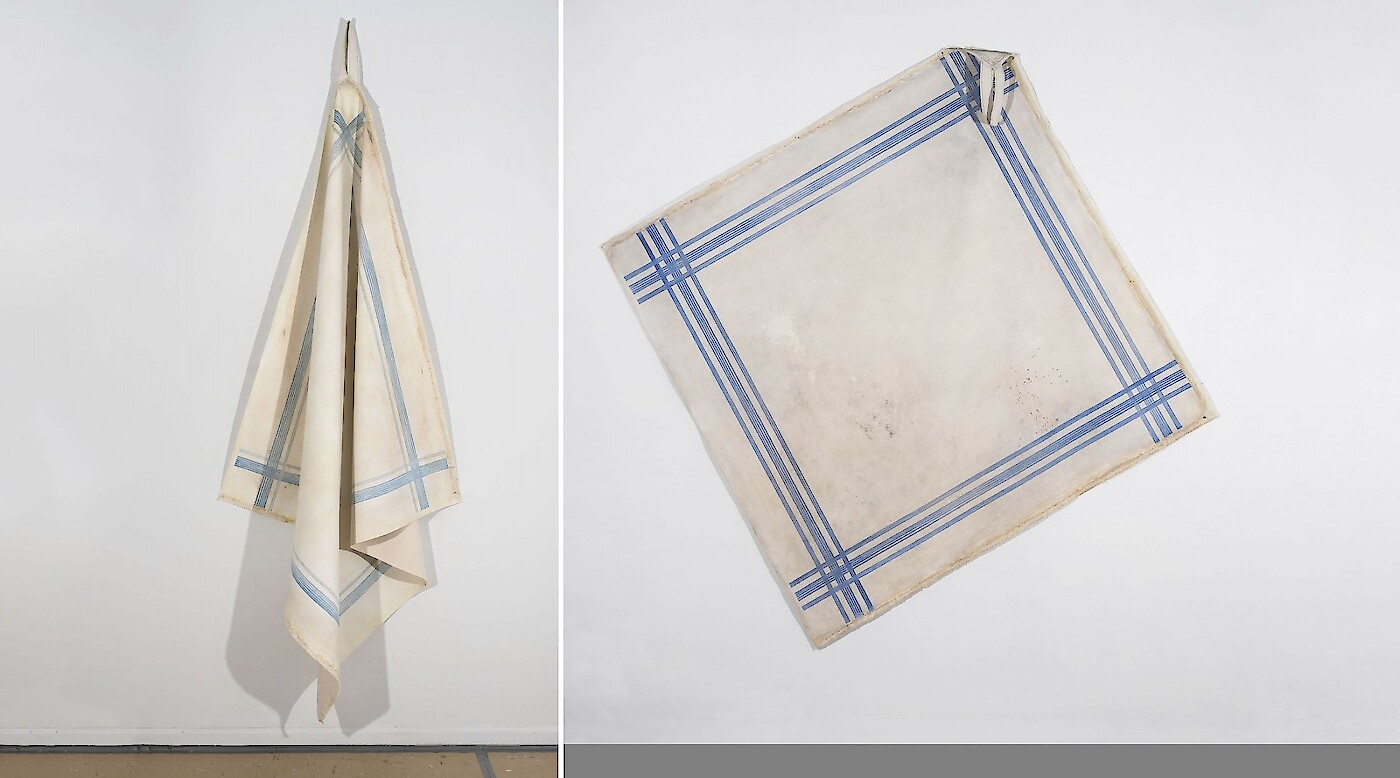 Elena del Rivero's exhibition explores the recurrent motif of the dishcloth throughout 15 years of her work.
Elena del Rivero's work is rooted in estrangement and recollection. Work and daily routine often intermingle to become one. Attention to detail coexists with a feeling of neglect and abandonment.
Del Rivero's work has been shown at major institutions in the United States and internationally: The Reina Sofía (1998), The Drawing Center (2001), Institut Valenciá d'Art Modern, Valencia (2006), Museo Patio Herreriano, Valladolid (2007), The Corcoran Gallery of Art (2008), La Conservera (2010), and The New Museum (2011) among others.
Her work is included in the collections of: Museum of Modern Art, Yale University Art Gallery, Fogg Art Museum, National Gallery of Art, Washington DC, Baltimore Art Museum, Colby College Museum of Art, Waterville, ME, Pollock Gallery at Southern Methodist University, Dallas, TX, Birmingahm Museum of Art, Alabama, Institut Valenciá d'Art Modern, Valencia, Spain and The Reina Sofía in Madrid, among others.
Opening reception on Thursday, April 16, from 6 pm to 8 pm.