Las canciones de mamá/Mom's Playlist
Spanish playwright Ana Graciani and award-winning Spanish director/producer Ángel Gil Orrios present the world bilingual premiere of "Las canciones de mamá / Mom's playlist."
In celebration of International Women's Month and as part of TeatroFest NYC 2023 —the citywide festival of live drama, dance, music and conversations with Latin artists— Thalia Spanish Theatre presents the bilingual world premiere of Mom's Playlist / Las canciones de mamá, a dramedy with music and popular songs that reflects on the complex relationship between mothers and daughters.
Mom's Playlist / Las canciones de mamá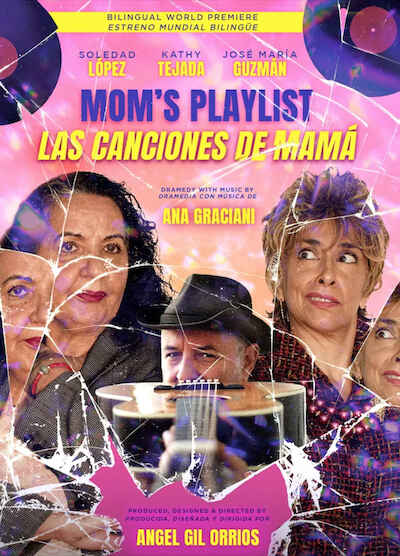 Produced, designed and directed by Ángel Gil Orrios.
Written by Ana Graciani.
With Soledad López, Kathy Tejada and José María Guzmán.
The caretaker of an old woman who is in a nursing home goes to her apartment to make her a playlist of her favorite songs to help her keep her memory alive.
There she runs into the daughter of the old woman who never goes to visit her mother and has put the apartment up for sale.