Lara Bello: Sikame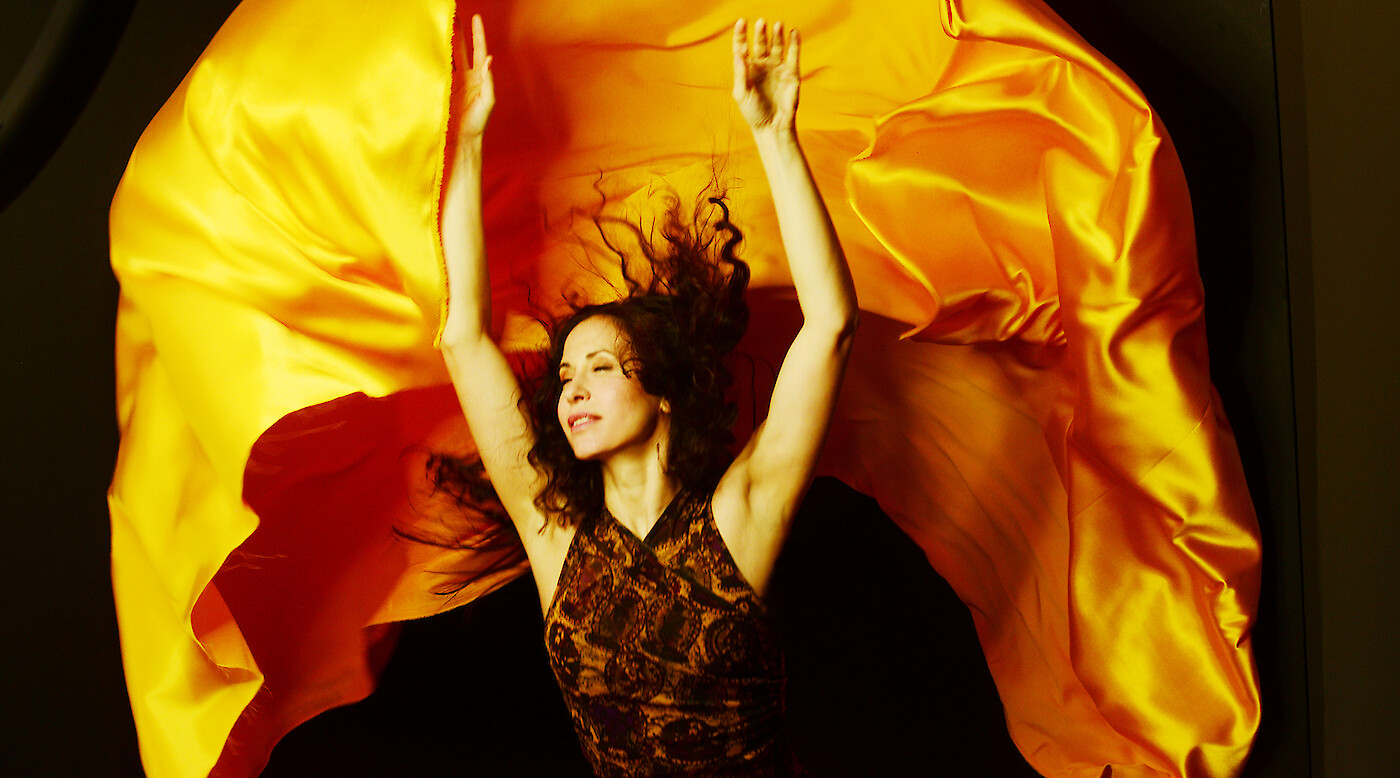 Lara Bello's music conveys the essence of her hometown –Granada– and the mix of cultures in New York City.
New York-based singer and composer Lara Bello presents her new album Sikame, produced by Gil Goldstein, one of the most acclaimed arrangers and composers. This new work features world-renowned artists such as Richard Bona, Lionel Loueke, Jorge Pardo and Carles Benavent.
Lara Bello was voted Best Spanish Artist in 2010 by the World Music Charts Europe. She has performed extensively around the word with her band, playing at prestigious venues such as the Kennedy Center in Washington, D.C. (selected by the Embassy of Spain as Best Spanish Artist in the European Month of the City, 2014), Auditorium of The Aga Khan Museum (Toronto, Canada), Auditorio Radio IMER (México D.F.), Beijing Ninegates Festival (National Library of Beijing, China) as well as concerts in Colombia, Japan, New York, Germany and many others. Lara Bello also performed at The 2010 Damascus International Jazz Festival, just a few months before the conflict began in Syria.
Lara Bello's voice is a haunting and soothing reminder that the past is always present in the human spirit.

—Ed Morales, The New York Times
Lara Bello will perform two sets on March 30, at 7:30 pm and 9:30 pm.