La tía Julia y el escribidor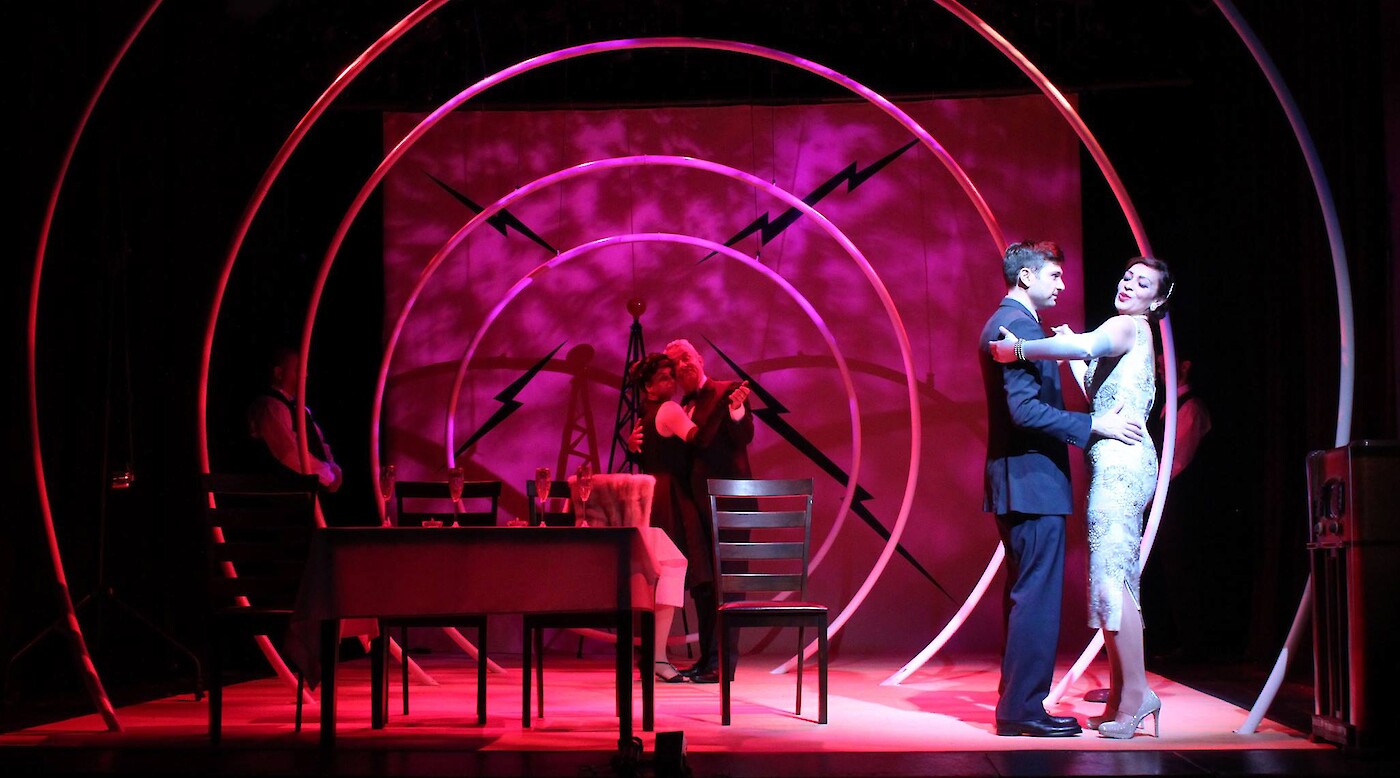 Based on the eponymous, autobiographical novel by Nobel Prize-winning writer Mario Vargas-Llosa, the play has been adapted for the stage by Caridad Svich and directed by José Zayas.
Mario, an 18-year-old aspiring writer, is introduced to his much older divorcee "aunt-in-law" who has come from Bolivia to Peru to find a new husband. What begins as benign flirtation and a shared love of cinema flourishes into a passionate and forbidden affair that will scandalize and entertain the radio-novela focused world of 1950s Lima, Peru.
The story is based in part on the author's first marriage, to Julia Urquidi. She later wrote a memoir, Lo que Varguitas no dijo (What little Vargas didn't say), in which she provided her own version of their relationship.
Romance meets boisterous farce in Tía Julia y el Escribidor… Caridad Svich's lively adaptation of Mario Vargas Llosa's autobiographical novel… in that intersection it's the romance that triumphs.

—The New York Times
I found the adaptation to be true to the spirit of the novel and the work of the director and actors was justly appreciated by the audience. They clearly had such a great time during the show and applauded so enthusiastically at the end.

—Mario Vargas Llosa