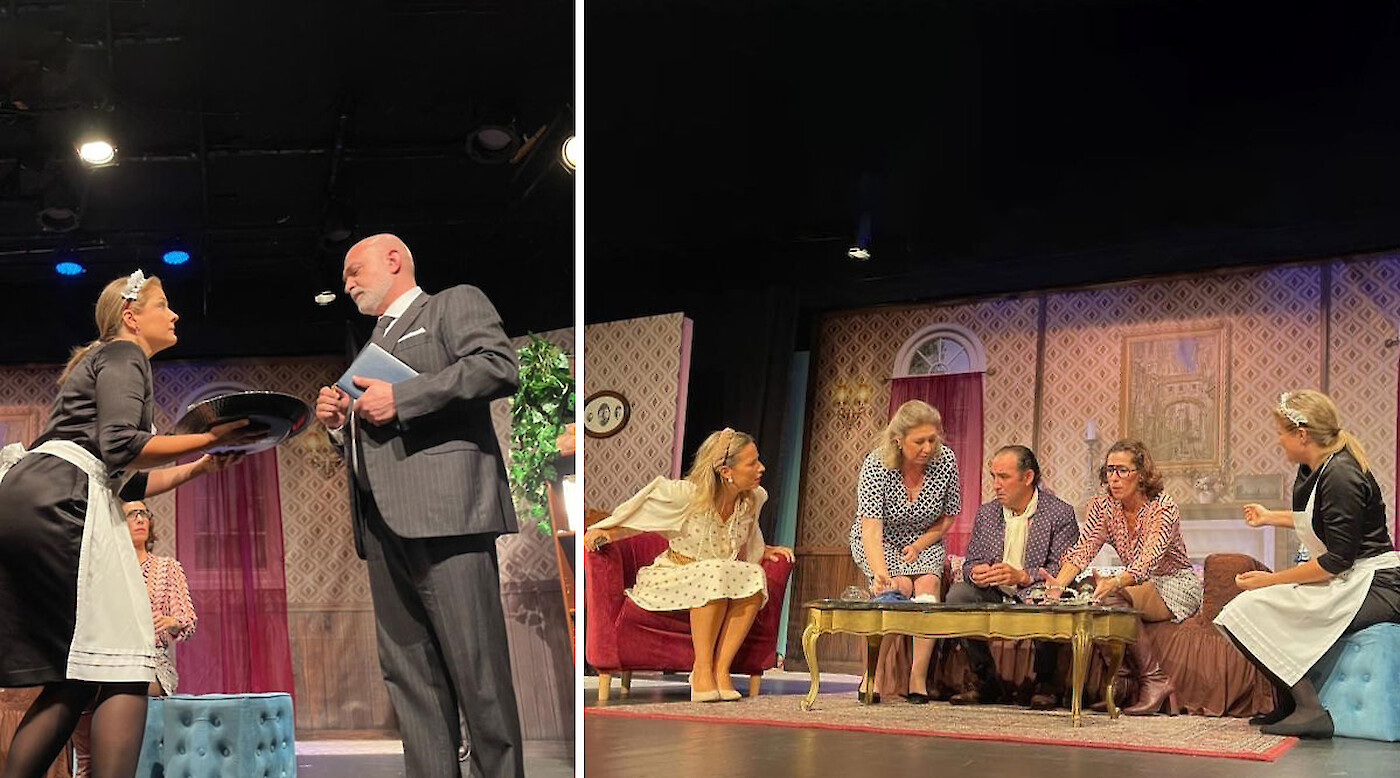 The comedy "La que se va a armar" by Spanish playwright Nuria Ferrer Muñoz-Seca premieres for 3 nights only at New York's Teatro Círculo.
La que se va a armar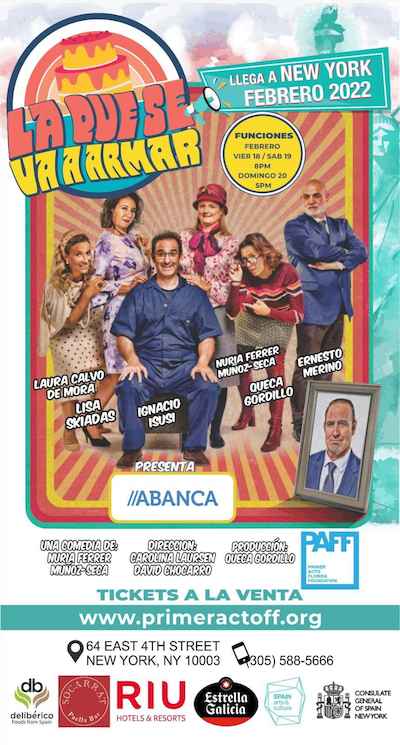 On February 18 and 19 at 8 pm and February 20 at 5 pm.
Written by Nuria Ferrer Muñoz-Seca.
Directed by Carolina Laursen and David Chocarro.
Produced by Queca Gordillo for First Act Florida Foundation (PAFF).
With Queca Gordillo, Laura Calvo de Mora, Lisa Skiadas, Nuria Ferrer Muñoz-Seca, Ignacio Isusi and Ernesto Merino.
A mother and her two daughters wait at home for the judge to arrive to officially declare the father of the family dead, an internationally renowned poet who disappeared two years ago hunting in Africa. The declaration of his death also means the loss of his millionaire inheritance. Hours before the Judge's arrival, a pastry chef who arrives at the house to deliver an order realizes when she sees some photos that the poet looks a lot like a mechanic from her neighborhood. The pastry chef will radically change events in a very funny way.