La banda Morisca: Arab-Flamenco music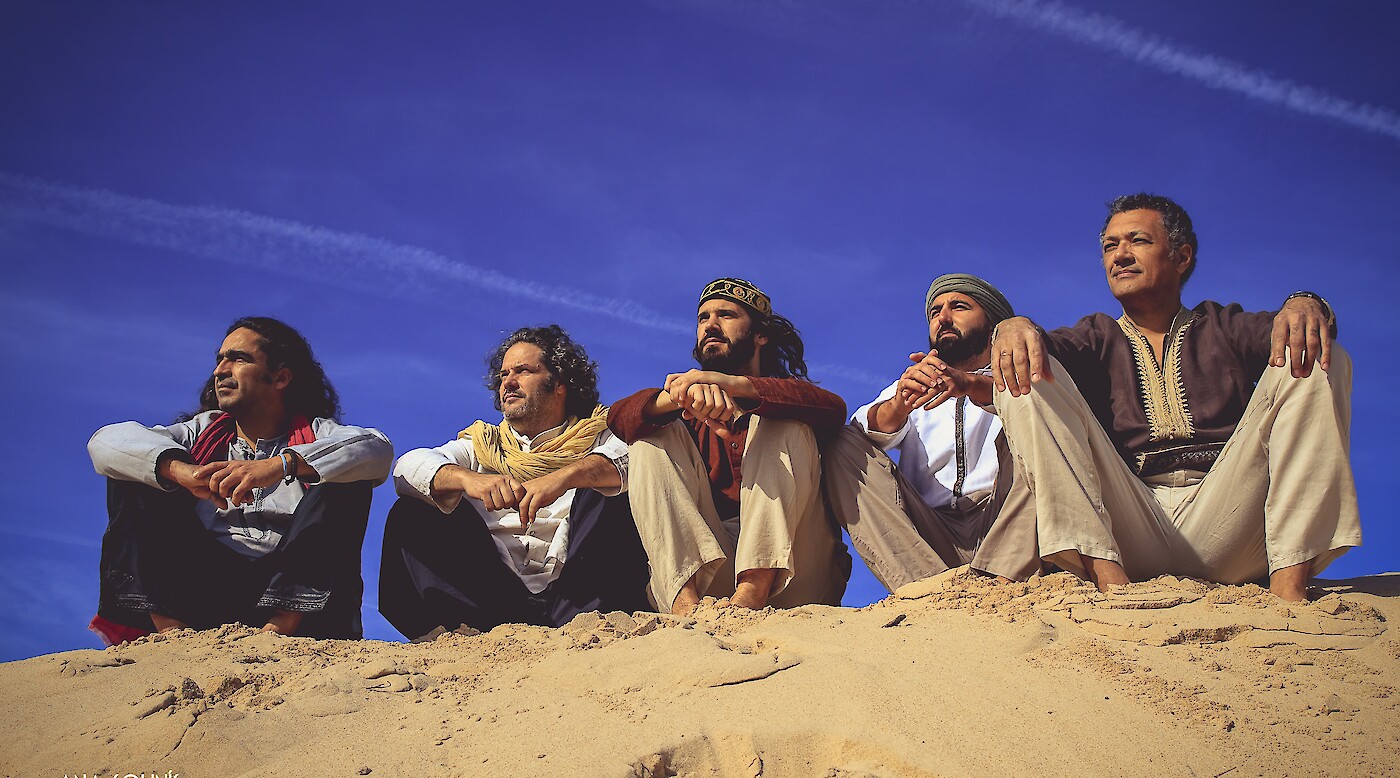 The band, from Jerez de la Frontera in the heart of Andalusia, performs a mix of traditional flamenco with Arab-Andalusian melodies and rock.
La Banda Morisca, presented by Robert Browning Associates, is a project born of experimentation, innovation and research in the Andalusian traditions. The recovery of both literary and musical of the ancient al-Andalus and the Mediterranean fringe heritage, has been and is the key player in the consolidation of the band.
The training and experience of its components –JoseMari Cala, JuanMi Cabral, José Cabral, Antonio Torres y Andrés T. Rodríguez– has been determinant for the molding of their success, brought by a unique artistic identity in the field of folk and roots music.
Composed of musicians from different backgrounds who have collaborated with many world music bands, including Radio Tarifa, La Banda Morisca evokes the cultural heritage of ancient al-Andalus and its reflection in the sounds of the current Andalusia, the Maghreb, and the Near East.
The group features a singer and four musicians on traditional and contemporary instruments, including oud (lute), guitarra Morisca (Moorish guitar), tarota (oboe), banjo, bass, percussion, saxophones and drums.