Jorge Semprún Film Series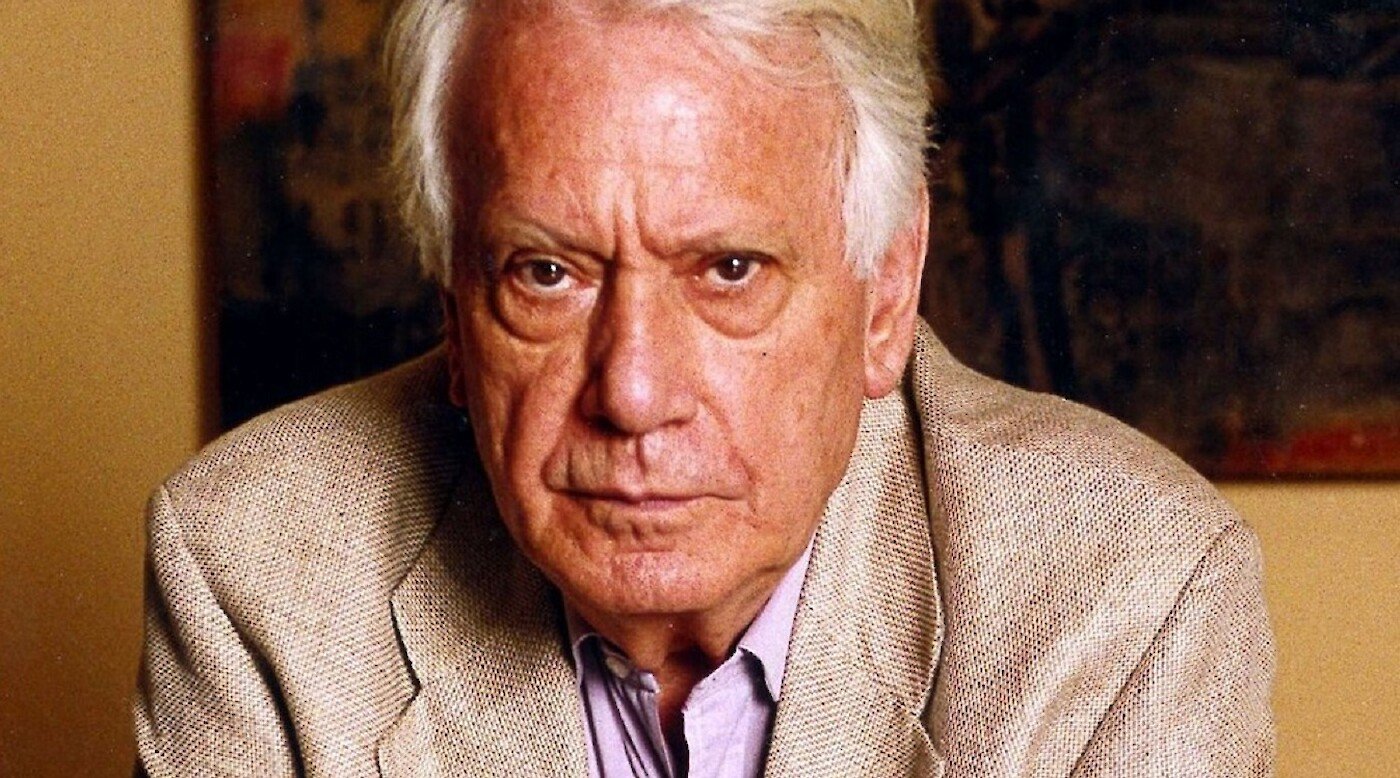 This nine-day film series honors the work of Spanish writer Jorge Semprún.
A refugee in Paris after fleeing the Spanish Civil War, Jorge Semprún (1923-2011) would eventually join the French Resistance, be arrested by the Gestapo and deported to Buchenwald. After liberation, he worked as a clandestine Communist operative between Spain and France. Kicked out of the party in 1964, he wrote novels, memoirs, plays, and scripts for Joseph Losey, Costa-Gavras, and Alain Resnais, beginning with his own story, La Guerre est Finie. Semprún's movie star looks and heroism made him a 20th century legend.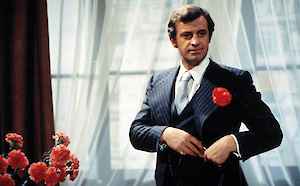 Wednesday, October 3 – Thursday, October 11. View full schedule.
Directed by Alain Resnais with a screenplay by Jorge Semprún, 1974, 118 minutes.
The film recounts the real-life saga of French con man Serge Stavisky (Bernie Madoff and Jack Abramoff rolled into one), whose rise to moguldom and scandalous 1934 fall brought down a government and nearly brought France to civil war. Resnais' most straightforward work features three generations of Gallic superstars: Jean-Paul Belmondo's resplendently attired Stavisky, Charles Boyer (Best Actor, Cannes) as an aristocratic true believer, and newcomer Gérard Depardieu.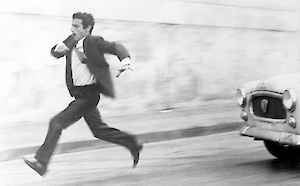 On Saturday, October 6 at 6 pm.
Directed by Costa-Gavras with a screenplay by Jorge Semprún, 1969, 127 minutes.
Pierre Dux (later head of the Comédie Française) lectures sunglassed-indoors cohorts on ideological mildew –"isms"– now "infecting" society; then, as Manos Hadjidakis' music throbs, Dux's helmeted and truncheoned police studiously look elsewhere as a raging, chanting mob fills the city square awaiting the emergence of charismatic deputy Yves Montand from his SRO ban-the-bomb address – but what are those two punks doing careening in on that three-wheeled kamikaze? "Just an accident" exhales legal honcho François Périer as he leaves it to tinted-eyeglassed magistrate Jean-Louis Trintignant (Best Actor, Cannes) to wrap things up nicely. But the crowds are painting big white Z's in the street… Too much of a hot potato for French producers, Greek expat Costa-Gavras' adaptation of Vassili Vassilikos's novel of the real-life Lambrakos case was skillfully filmed on a shoestring in Algeria (doubling for Greece), and utilizing a pulsating score pieced together from previous Hadjidakis works and an incredible cast including Renato Salvatori and Marcel Bozzuffi as the two punks; and the iconic Irene Papas, the only actual Greek in the cast. All of which, combined with Costa-Gavras' bullet-quick editing, gave Z an immediacy, authenticity, and excitement, that, along with perfect timing –premiering so soon after the right-wong colonels' takeover in Greece– made it a worldwide smash and the winner of both the Cannes Jury Prize (awarded unanimously) and the Best Foreign Film Oscar (it was the official entry from Algeria).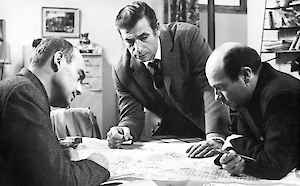 On Sunday, October 7 at 3:30 pm. Introduced by Semprún biographer Soledad Fox Maura.
On Monday, October 8 at 12:30 pm.
Directed by Alain Resnais with an Oscar-nominated screenplay by Jorge Semprún, 1966, 141 minutes.
Spanish Communist operative Yves Montand barely gets through his identity check at the French border, then, back in Paris, finds it hard to go through the motions of intrigue, even as he dallies with Geneviève Bujold and Ingrid Thulin.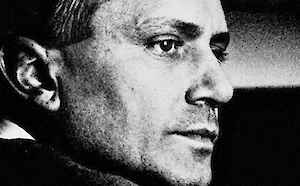 On Monday, October 8 at 7:40 pm. Introduced by Semprún biographer Soledad Fox Maura.
Directed by Jorge Semprún, 1974, 35 minutes.
The origins, course, and conclusion of the Spanish Civil War –the pivotal event of Semprún's young life– using vintage stills, newsreels, conversations with survivors, and all-star narrators: Yves Montand, Maria Casares, Costa-Gavras, et al.