From Utopia to Queer Utopia by Andrés Senra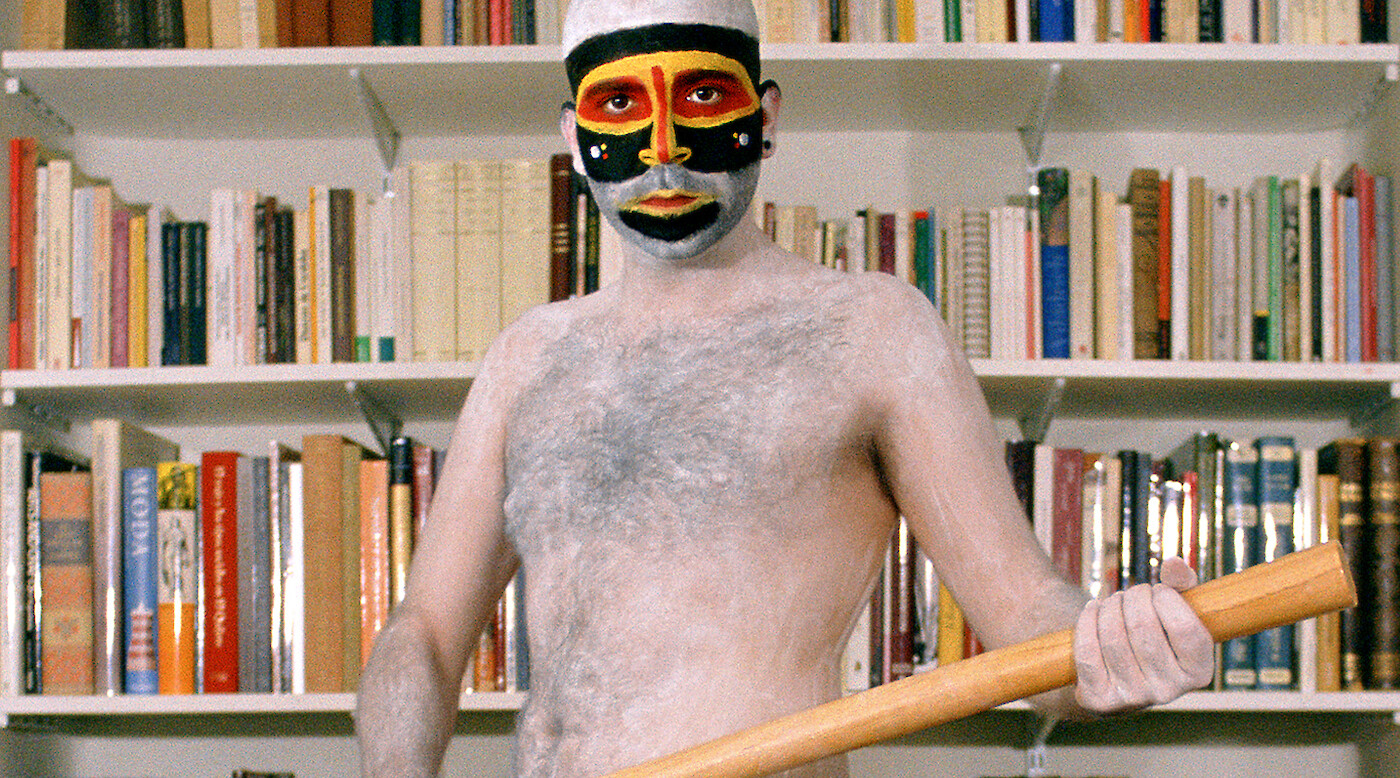 Senra presents his video art works "Auslandia" and "Kommune" in a screening and panel discussion with filmmaker Ruth Somalo.
Andrés Senra will present two works born out of his research about the city as a body where social, political and economical tensions are acting and being projected onto. Andrés' process involves a mixture of documentation, archive, fiction, reality and poetry.
Program
Auslandia: Paraiso (2009, 12 minutes). This performative work of speculative fiction explores a utopian community that goes through a full civilization cycle ending up in violence.
Kommune: alter christiania (2014, 77 minutes). Kommune is a film about the birth of a new city, based under the common interest of creating a utopia established on the most radical freedom. A project about the very concept of utopia, its limits and possibilities, in relation to the history of Western thought and literature.
About Andrés Senra
Andrés Senra is a Spanish multimedia artist who's recent work deals with the city as a body where the political, economic and social tensions of the contemporary world are projected or somatized. His works are based on an investigation of the specific characteristics of the place where he will do field research, its history, its evolution, the significant social events and its landscape, proposing a new way of understanding public space and macro politics as a metaphor for personal relations and micro politics.
His latest works inquire about the individual and his community. He is interested in the collectivities that have built (by necessity or will) a microsystem governed by its own rules within or outside the global world. His artistic projects investigate the creation of affective and social networks and how support and affinity groups are created in different queer, LGBT, migrants and homeless communities. His work talks about people, their landscapes and their daily life with pictures, drawings, videos, performances and what he calls emotional portraits, collecting testimonies and developing a discourse that is sometimes narrative and sometimes poetic.
About Ruth Somalo
Ruth Somalo is a Spanish filmmaker, curator and researcher based in New York. Somalo has been working in nonfiction for the past 15 years. Her work has been shown in theaters, festivals and museums internationally, including the Verdi Cinema Theatre and Contemporary Art Center Matadero de Madrid, San Sebastian International Film Festival, Cinema du Réel (Paris), ADFF (NY), L'Alternativa (Barcelona), Documentamadrid, MOMA PS1 (Expo1) and at the EYE Film Institute in Amsterdam (Spanish Cinema Without Fear).
Her new work includes the themes of gendered illness, the economy of death, and the history of tears. She works as Associate Festival Director and Programmer of the Human Rights Film Festival IIFF Docs; as Programmer at DocumentaMadrid and Doc NYC. She curated 2017's Flaherty NYC Winter/Spring Series Broken Senses at the Anthology Film archives.