Flamenco Festival New York 2020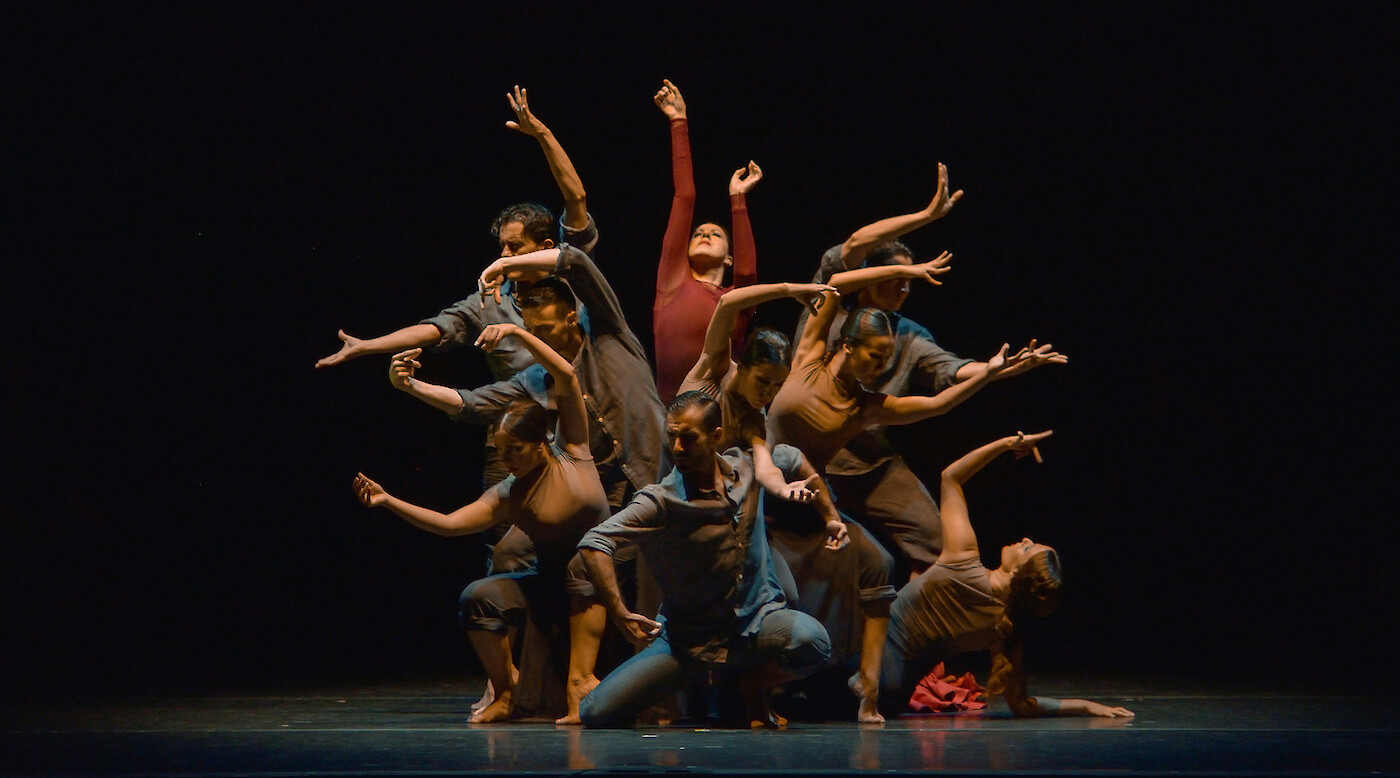 For 20 years, Flamenco Festival has been promoting the dialogue between Flamenco, Jazz and music from different origins. The most renowned venues of New York City continue to host this annual event featuring some of today's most important Flamenco artists.
Due to increased concerns regarding COVID-19, this activity has been canceled.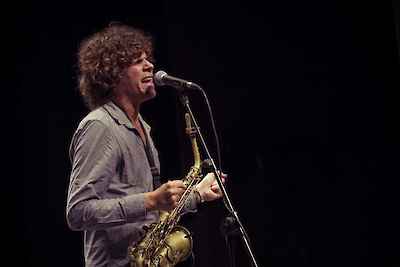 On Sunday, March 22 at 8 pm. Buy tickets.
At DROM, 85 Avenue A, New York, NY 10009.
Admired as a saxophonist, vocalist, and composer, Antonio Lizana has mastered the Flamenco and jazz traditions, and brought international recognition to his work. Among his many credits is collaborating with Grammy-winner Arturo O'Farrill's Afro Latin Jazz Orchestra. For this special occasion, he performs selections from his latest recording, Oriente, experimenting with eastern rhythms and sounds in his Flamenco- jazz mix. With Shayan Fathi (drums), David Sancho (piano), Jesus Caparrós (bass), and Mawi de Cadiz (dance).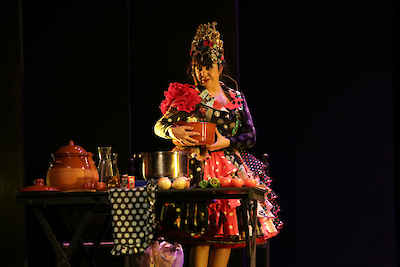 On Thursday, March 26 at 7 pm. Buy tickets.
On Friday, March 27 at 8 pm. Buy tickets.
On Saturday, March 28 at 8 pm. Buy tickets.
On Sunday, March 29 at 3 pm. Buy tickets.
At Repertorio Espanol, 138 E 27th St, New York, NY 10016.
Flamenco singer and songwriter Maui will cook a traditional Gypsy dish from her native Utrera while she sings and tells stories about her experiences and Flamenco traditions. She will be accompanied by live musicians and good friends who will make surprise guest appearances that are sure to provide a great time around the cooking pot.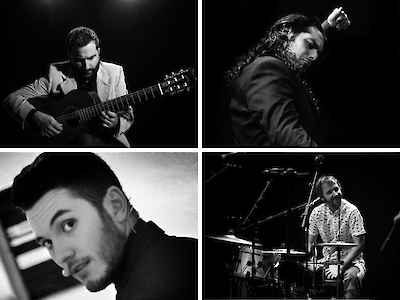 On Thursday, March 26 at 7:30 pm. Free.
At David Rubenstein Atrium at Lincoln Center, 61 W 62nd St, New York, NY 10023.
Oruco (dance, percussion), Eduardo Trassierra (guitar), Pablo Martin Jones (percussion, electronics), and Kiko Peña (vocal) are the Cuatro Gatos (Four Cats) who take the classic Flamenco tablao, a club where flamenco is performed in Spain, and transform it with a contemporary twist. Similar to cabaret spaces, these clubs sprang up in the 1960s throughout Spain, replacing the cafés cantantes.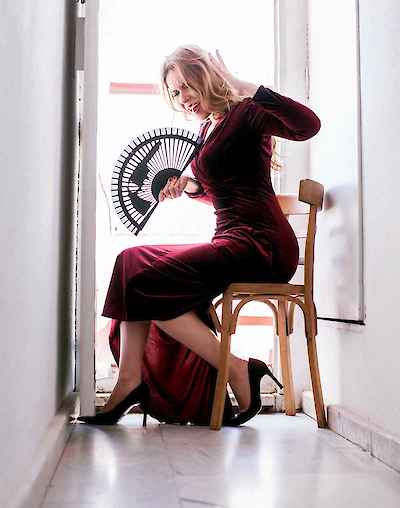 On Friday, March 27 at 7 pm. Buy tickets.
At Elebash Recital Hall, The Graduate Center (CUNY), 365 5th Ave, New York, NY 10016.
Singer-songwriter Rocío Márquez is a rising star and one of the best voices in today's Flamenco scene. Her restless curiosity and captivating style combines retro cool, modern elegance and an impressive and passionate vocal delivery. She reclaims the concept of free song, as advocated by the dearly departed Enrique Morente, by merging tradition with the avant-garde.
Songs of light is an open journey through different Flamenco styles. She will be accompanied by her longtime collaborator Miguel Ángel Cortés, one of the most respected and acclaimed guitarists in recent decades.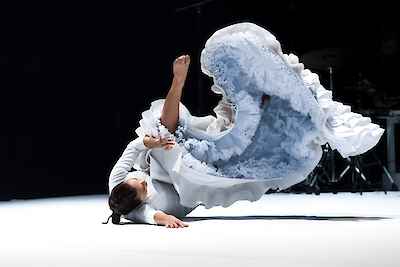 On Friday, March 27 at 8 pm. Buy tickets.
At New York City Center, 131 W 55th St (between 6th and 7th Avenues), New York, NY 10019.
Reckless, and lyrical, Caída del Cielo (Fallen from Heaven) is a celebration of the female body. Known for her technical virtuosity and conceptual daring, Rocío Molina is a formal visionary who reinvents classic aesthetics to prove flamenco is more alive than ever. The New York Times called her "One of the greatest flamenco dancers I have ever seen."
Molina's latest show shakes up the traditional guitar, cajón, and clapping hands combination witha drum kit and electric guitar. Starting her journey wearing the bata de cola, the image of a bailaora, Molina draws on both the traditionally male movement and the animalistic mannerisms of the bullring as she explores gender, sex, and flamenco itself in a powerful celebration of womanhood. All performances at New York City Center presented by New York City Center in partnership with Flamenco Festival and made possible by the Howard Gilman Foundation and the Harkness Foundation for Dance.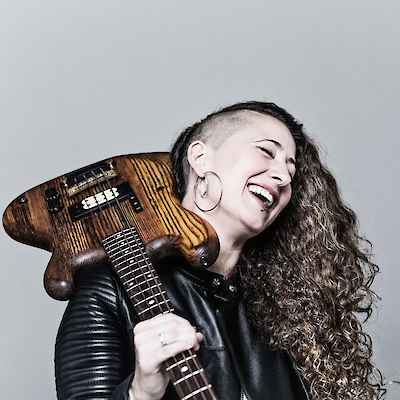 On Saturday, March 28 at 7 pm. Buy tickets.
At Joe's Pub, 425 Lafayette St, New York, NY 10003.
"La Tremendita makes the soul tremble and stirs its deepest secrets," according to Le Monde (France). La Tremendita, born into a Gypsy musical family in the Triana district of Seville, is a powerful singer known for her raw and soulful voice. Hailed as "an unshakable force" (The New York Times), she has a commanding presence in the new wave of Flamenco, which combines traditional Flamenco with cutting-edge elements. In this program, she sings selections from her fourth solo album, Delirium Tremens 2.0, while accompanying herself on bass guitar. Her new work is inspired by the poetry of Anne Sexton.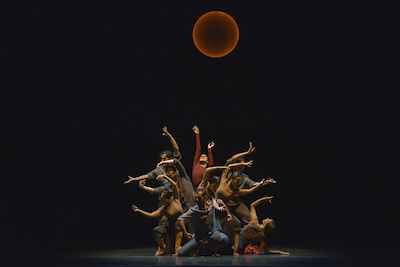 On Saturday, March 28 at 8 pm. Buy tickets.
On Sunday, March 29 at 3 pm. Buy tickets.
At New York City Center, 131 W 55th St (between 6th and 7th Avenues), New York, NY 10019.
"The leading innovator of modern flamenco lets her imagination soar," says the The New York Times. Working with her longtime collaborator El Arbi El Harti, Pagés's swift and incisive choreography draws from a variety of flamenco styles, weaving her art form with a multitude of texts, images, and movement languages referencing Stravinsky, Picasso, Fosse, Borges, and Plato.
An Ode to Time transcends the traditional staging of Flamenco with its changing nature and diverse forms. Rapidly developing choreographic structures appear and disappear, following each other, almost like the rhythm of a slide projector. Set to original music —with vocals accompanying violin, cello, and Spanish guitar— the piece provides an artistic reflection on the the relentless passing of time and its effects on the body, desire, art, and life.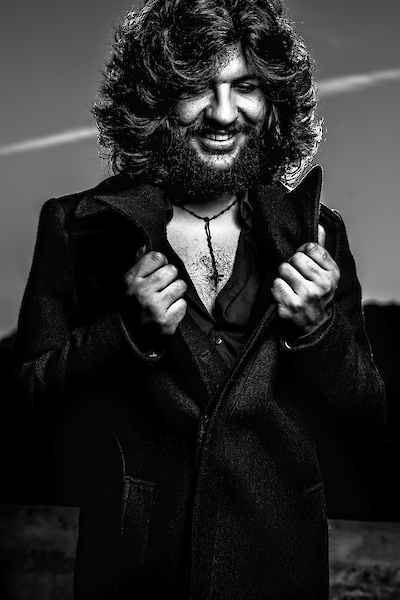 On Saturday, March 28 at 8 pm. Buy tickets.
Roulette Intermedium, 509 Atlantic Ave, Brooklyn, NY 11217.
One of the most remarkable singers of the new generation, Rancapino Chico is a torchbearer of Flamenco puro and heir to the cantes of Cadiz. He is the son of the great singer Alonso Núñez "Rancapino," and was raised in a family with deep Gypsy Flamenco roots. Acclaimed for his powerful and soulful interpretations of Flamenco, particularly cante jondo (deep song), he has often been compared to the grand masters of cante flamenco with his duende-fueled voice. Presented by Robert Browning Associates in partnership with Flamenco Festival.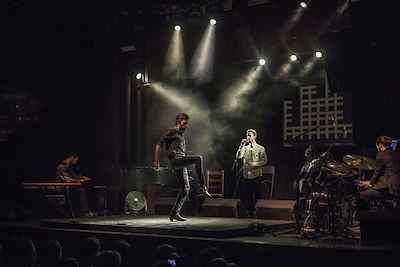 On Sunday, March 29 at 8 pm. Buy tickets.
At Le Poisson Rouge, 158 Bleecker St, New York, NY 10012.
Barcelona, Spain is home to the Nuevo Flamenco movement and Los Aurora, the exciting new ensemble which recently opened the city's 25th Ciutat Flamenco –one of the most important Flamenco festivals in the world. The band is comprised of a talented circle of young artists who have created an improvised presentation of Flamenco inspired by jazz and other contemporary genres. They have wowed audiences around the world and will now make their New York debut. Los Aurora features cantaor Pere Martínez, Max Villavecchia on piano, Javier Garrabella on bass, Joan Carles Marí on drums, and dancer José Manuel Álvarez. Co-presented with World Music Institute.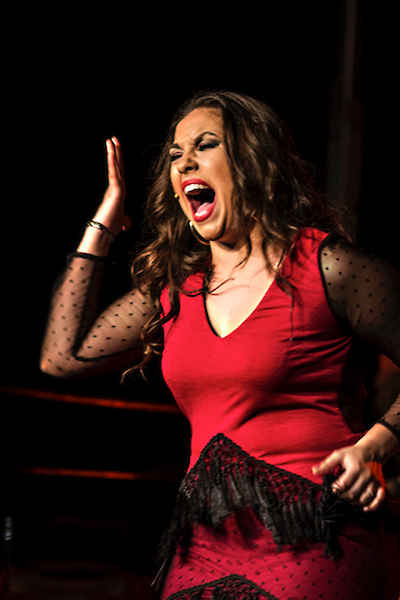 On Tuesday, March 31 at 7 pm. Buy tickets.
At Instituto Cervantes, 211 E 49th St, New York, NY 10017.
María Terremoto, whose career has been replete with glowing reviews, has been called "the flag bearer for young cante singers." She was the youngest artist to receive the Giraldillo Award for New Artist at the Seville Flamenco Biennial. Here she presents a concert that includes the cantes that have been with her since childhood –an orthodox expression of cante that maintains coherence with the modern sounds of Flamenco.