Flamenco Festival New York 2020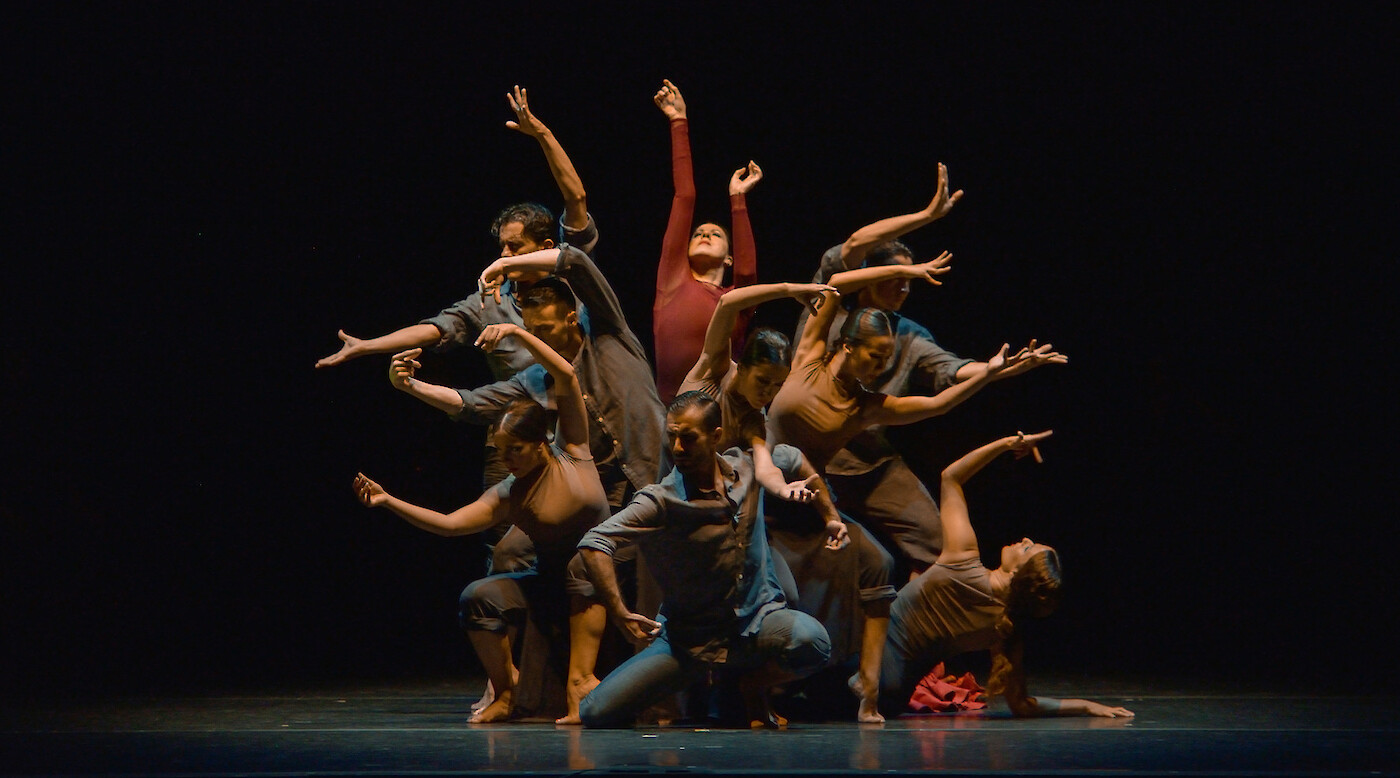 For 20 years, Flamenco Festival has been promoting the dialogue between Flamenco, Jazz and music from different origins. The most renowned venues of New York City continue to host this annual event featuring some of today's most important Flamenco artists.
Due to increased concerns regarding COVID-19, this activity has been canceled.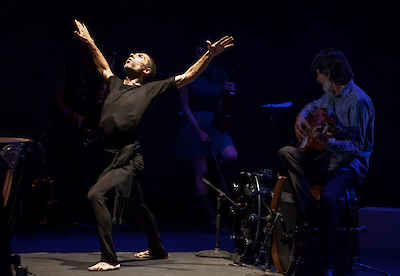 "As a dancer, Israel Galván is touched by the kind if genius that puts him into a category of his own. As a choreographer he's equally remarkable," writes The Guardian. Famed as "modern flamenco's great rule breaker" (Daily Telegraph), acclaimed Spanish Flamenco dancer Israel Galván is an artist known for his flare and eccentricity, and for pushing the boundaries of flamenco tradition.
In Fla.co.men, Galván experiments with the form in a wildly energetic performance that nods to the likes of John Cage and Pina Bausch. Galván's dancing fills the stage with its avant-garde spirit, riffing off of the equally talented musicians playing his musical accompaniments and their chosen instruments. Presented in partnership with NYU Skirball and NYU's King Juan Carlos I of Spain Center.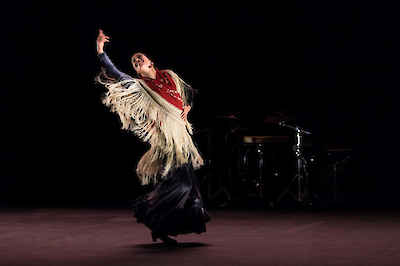 Dance Europe describes Guerrero as "fast, exciting, and full of invention." Spain's rising star Patricia Guerrero, regarded as one of the most original dance-makers of her generation is "taking flamenco into highly expressive new avenues" (The Times). Technically exquisite and artistically expressive, Guerrero performs Proceso Eterno to live music, with rapid footwork and exuberant, multi-rhythmic choreography, as she confronts the self-imposed fear of breaking social barriers. Presented in partnership with Baryshnikov Arts Center.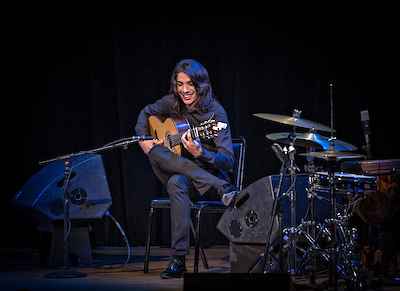 Guitarist José del Tomate, acclaimed for his remarkable technique and rhythmic expressions, is regarded as one of the best Flamenco guitarists of the new generation. Born in Almeria to a family of artists, he is the son of the legendary Flamenco guitarist Tomatito. Over the past two years, he has been a member of his father's group, toured around the world, and released his first solo album, Plaza Vieja. With Cristóbal Santiago (second guitar) and Morenito Hijo (vocal and palmas).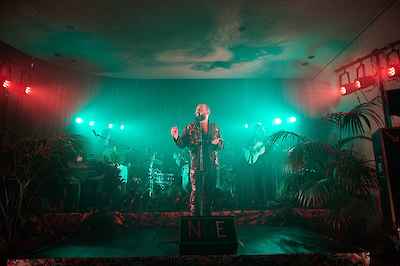 Niño de Elche is considered by many critics to be one of the most influential innovators in the flamenco genre. A young multi-disciplinary artist, he infuses his traditional flamenco singing with contemporary music and media. In his latest project, Colombiana, he explores the fluid connection between Spanish Flamenco rhythms such as the guajira and the milonga and the music of the Afro-Andalusian Caribbean –not focusing on the past, but looking forward to what's next for Flamenco.
Dancer and choreographer Leonor Leal likes to move outside Flamenco. She has made a name for herself as a versatile and inquisitive flamenco dance-maker who likes to push her limits. In this performance she goes in search of a new choreographic language and sound space with the help of exceptional percussionist Antonio Moreno.
Co-presented with World Music Institute.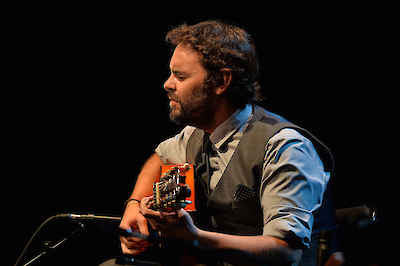 This creative collaboration showcases two extraordinary instrumentalists from the beloved musical traditions of Flamenco and jazz. Dani de Morón, the leader of a new Spanish guitar generation, will join Israeli Yotam Silberstein, regarded as one of the most innovative jazz guitarists in the New York scene.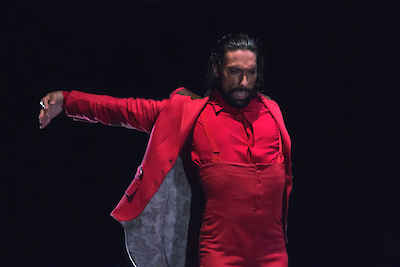 Eduardo Guerrero's performance Desplante is a modest homage to mining songs from the eastern coast of 19th century Spain, developed in the mining mountain region of Cartagena-La Unión. Rooted in an important art and musical lineage of mostly Andalusian miners, the minera form traditionally transmitted the historical plight of working in the mines. Guerrero has worked with Flamenco luminaries such as Eva la Yerbabuena and Rocio Molina, and his contemporary aesthetics, refined technique, profound knowledge of the Flamenco essence places him among the greatest names on the international dance scene.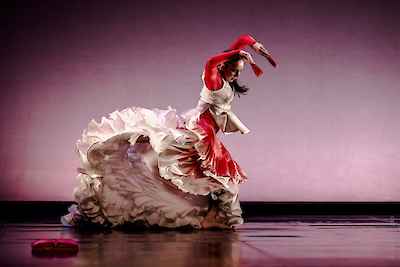 Blending Flamenco tradition, Spanish folklore, Japanese butoh and contemporary impulses, Sara Cano is shaping the future of the flamenco dance form. With her commanding stage presence, brilliant technique, and atypical approach to tradition, Cano mesmerizes the audience in unembellished dances that take her beyond form and convention. In collaboration with Harkness Dance Festival.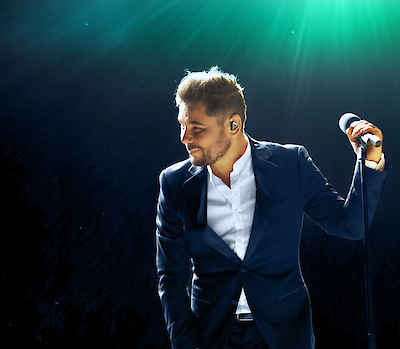 "The intensity of Poveda's singing draws you in, even without a knowledge of Spanish," writes the Evening Standard (UK). Considered a genius in his native Spain, superstar Miguel Poveda's nuanced and soulful voice has no equal in the world of Flamenco. He possesses a strong technique and a charming presence on stage that he exploits to make each of his concerts a unique musical event, "singing like no-one you will have heard before" (Graham Watts).
Poveda takes the audience on a tour of the traditional musical forms of flamenco, from the more cheerful malagueñas and alegrías to the more sorrowful seguirillas and soleás, all the while sharing his personal connection to the music with a spontaneity that ensures a completely exceptional performance. He will be accompanied on stage by four artists: Jesús Guerrero (guitar), "El Londro" (voice and palmas), Paquito Gonzalez (percussion), as well as Gypsy dancer Antonio Molina "El Choro." Presented in partnership with The Town Hall.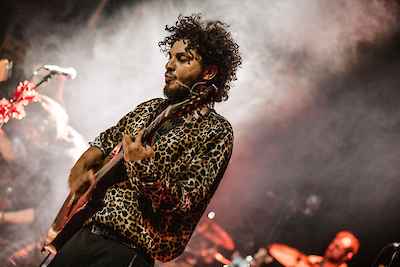 Gypsy vocalist Lin Cortés, a master at blending various musical styles who created the concept of "Gypsy Evolution," is spearheading a new wave of Flamenco. Nephew of flamenco icon "El Pele," he takes traditional flamenco cante into such realms as funk, soul, and rock. In his latest work, Gitanerías, this artist from Cordoba powerfully balances the roots of flamenco that run in his blood with his pioneering endeavors.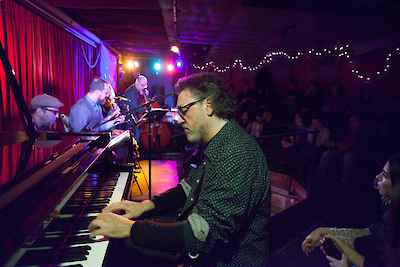 New Bojaira, dedicated to combining the depth and intensity of flamenco and jazz, has created an exciting synthesis of two of the world's most expressive and emotive musical styles. The quartet features two Spanish musicians from Andalusia, pianist Jesús Hernández and singer/flutist Alfonso Cid, and two longtime veterans of the New York jazz scene, bassist Tim Ferguson and drummer Mark Holen. They will be joined by special guest Randy Brecker, the Grammy award-winning trumpeter and flugelhornist, and Peter Brainin (saxophone) and Elisabet Torras (dance).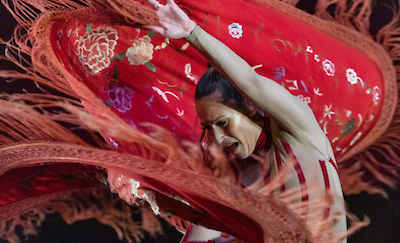 "Siudy Garrido is a brilliant soloist with a vibrant company," writes The Los Angeles Times. Award-winning choreographer and dancer Siudy Garrido, recognized for her contemporary work in Flamenco, is known for collaborations with the Los Angeles Philharmonic, Farruquito and Antonio Canales. In Bailaora, Within Me, Within You, she traces the evolution of flamenco from a New World perspective. Original music written and directed by Juan Parrilla and Manuel Fernandez.