Escolania de Montserrat 2017 U.S. tour in New York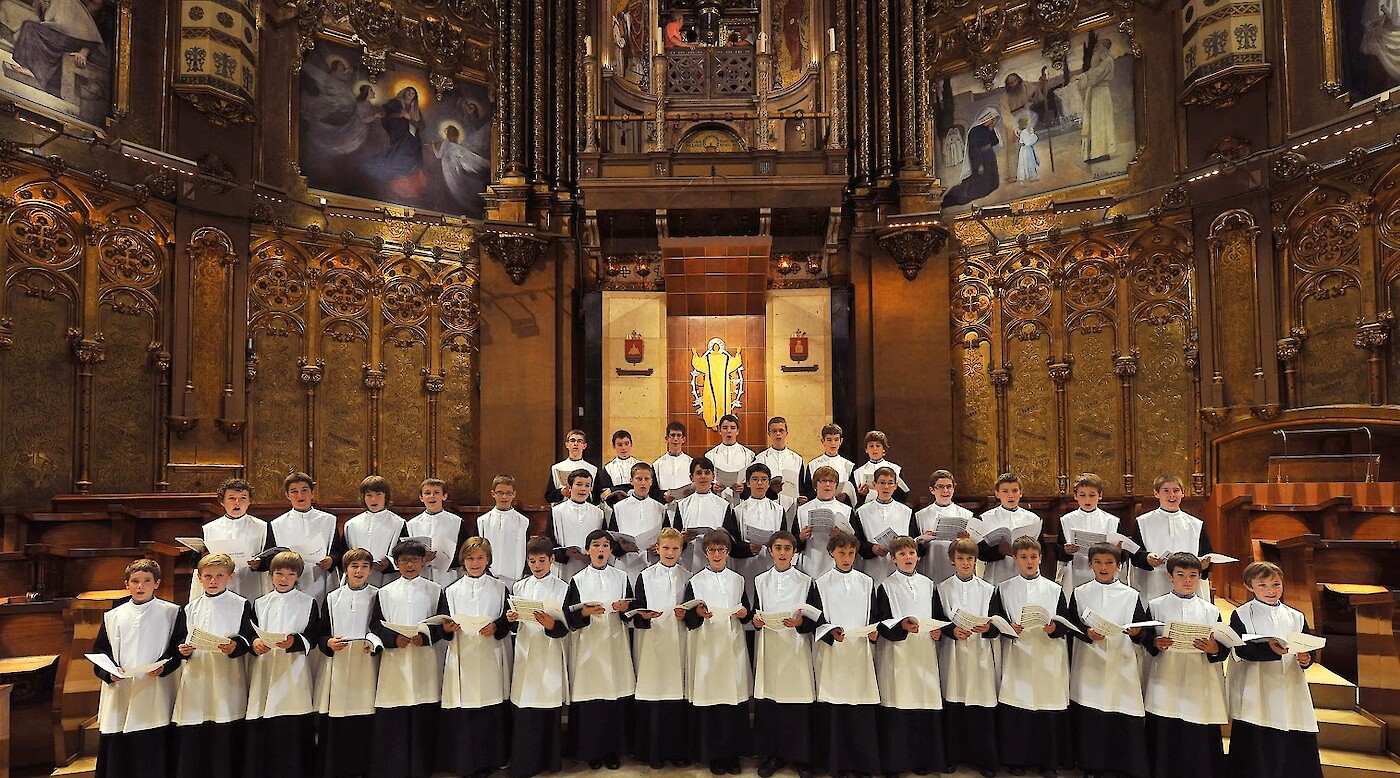 The choir is one of the oldest music schools in Europe and is arguably the premiere boys' choir in Spain. Throughout the centuries, many remarkable composers and performers were spawned from the so-called Montserrat Music School.
Under the direction and teaching of Fr. Ireneu Segarra (1953-1997), the Escolania became recognized internationally, recording many CDs and participating in festivals as well as touring many countries. It has collaborated with a variety of orchestras such as Orquestra de Cadaqués, Musica Ducis Brabantiae from Holland, the Orquestra Simfònica de Barcelona i Nacional de Catalunya, Le Concert des Nations and Capella Reial de Catalunya, Orquestra de l'Acadèmia del Gran Teatre del Liceu, and Orquestra Nacional de Cambra d'Andorra.
Over the last few years, the Escolania has recorded O Vos Omnes, El Nostre Nadal, P. Miquel López, and a double CD of Responsoris de Setmana Santa by Narcís Casanoves.
Nowadays, the Escolania is made up of more than fifty 9 to 14 year-old boys from Catalonia, Spain. The aim of the choir is the daily participation in the prayer of the sanctuary, singing in front of a very large audience of pilgrims who come from all over the world. It is one of the objectives of the Escolania to spread sacred music, both of the composers of Montserrat and of internationally-renowned composers as well.