CreArt Music Series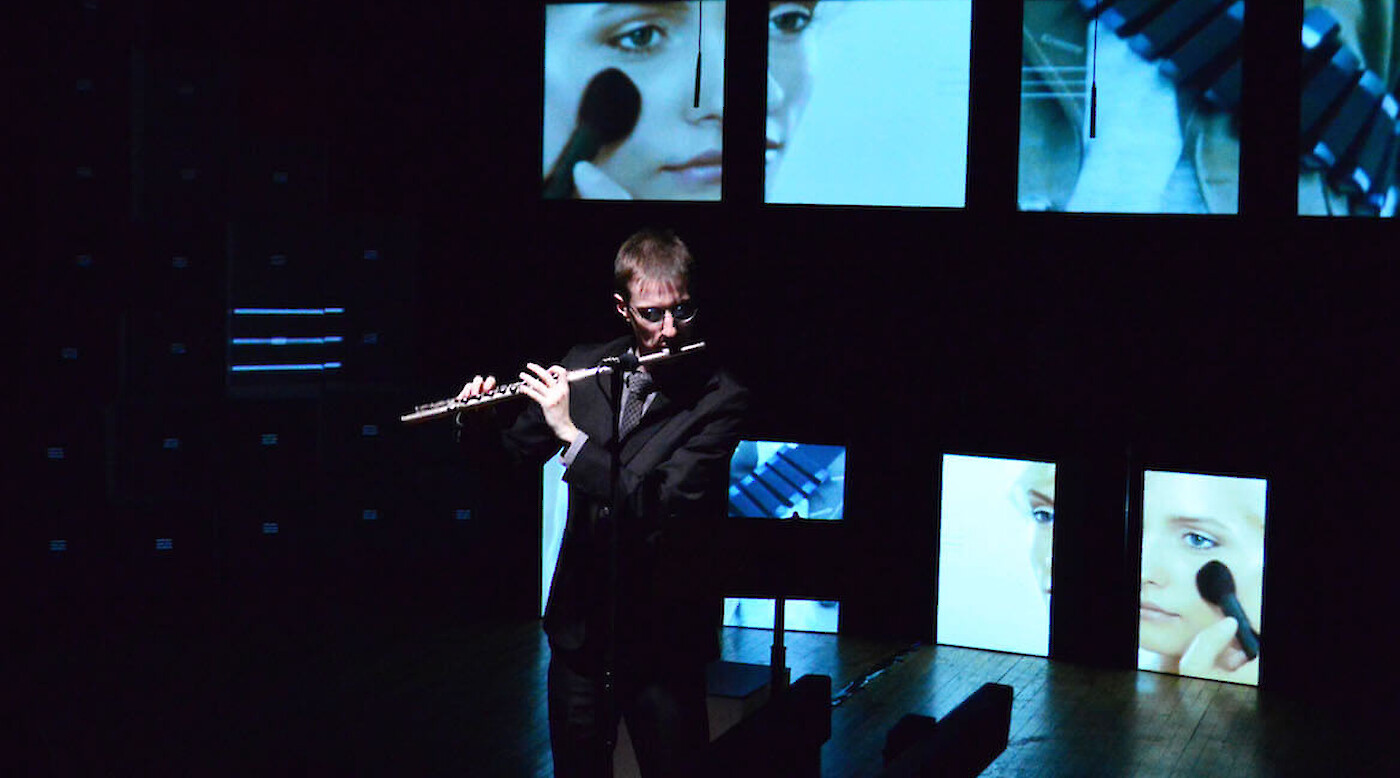 Multimedia music group CreArtBox presents the second edition of the CreArt Music Series.
Based in New York, CreArtBox is known for its merging of classical and contemporary music with visual art, stunning stage design, and cutting-edge technology. Originating in Spain, this group has played at leading venues and festivals across America and Europe including Le Poisson Rouge (New York), Artisphere (Washingtonm D.C.), DiMenna Center, Circulo de Bellas Artes (Madrid) and the Segovia International Music Festival with projects like the opera Noctum and the multimedia show Visuality.
The group is led by flutist Guillermo Laporta and pianist Josefina Urraca. It has received top prizes including the Injuve Chamber Music Competition (Madrid, 2008), Montehermoso Contemporary Creation Award (Vitoria, Spain, 2007) and the SMA Chamber Music competition (Columbia, S.C., 2015.)
Two guests will participate in the event: Violinist and composer Todd Reynolds and video artist Luke Dubois.
Todd Reynolds, former principal of the Rochester Philharmonic Orchestra, is known by his work with amplified violin and electronics. He is also composer and conductor and his playing has been critically acclaimed. Reynolds co-founded the string quartet Ethel as an attempt to take a classical ensemble format into the technological age by collaborating with a number of artists to expand the string quartet repertoire to include electronic and interactive works. He has received various grants and awards for his work, including ASCAP awards and a 2003 Meet the Composer Commissioning Award.
Luke DuBois is an American performer, conceptual new media artist, composer, record producer and programmer. His work has been exhibited worldwide, including at the 2007 Sundance Film Festival and the 2008 Democratic Convention. Prior to becoming a well-known laptop musician, DuBois did most of his improvisation and performance on Buchla and Serge modular synthesizers.