CreArt Music Series 04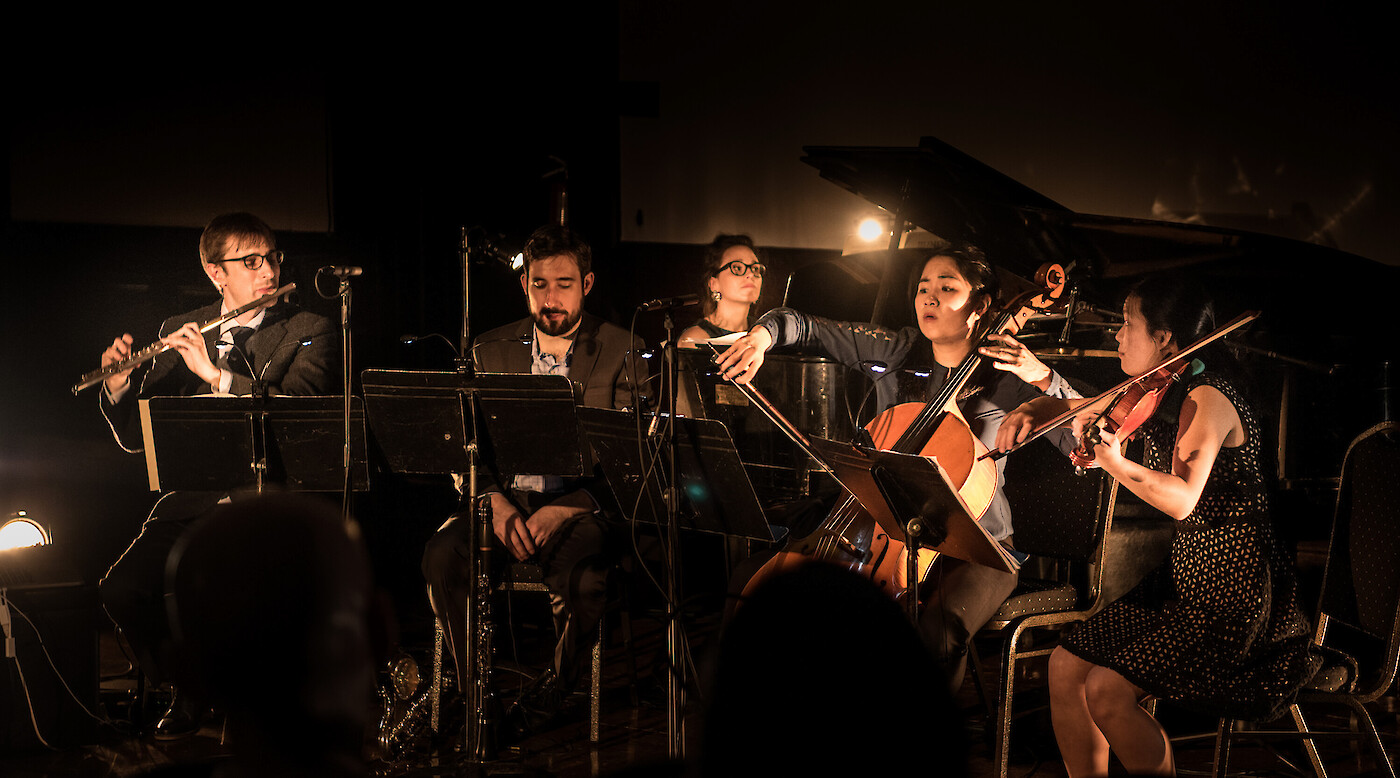 New York Society for Ethical Culture and the award-winning multidisciplinary music ensemble CreArtBox present a new edition of the CreArt Music Series.
Led by Spanish musicians Guillermo Laporta and Josefina Urraca, CreArtBox presents a program of new and classical music, offering baroque by C.P. Telemann, French impressionism by Florent Schmitt, American 20/21th Century by David Lang and John Cage, Russian romanticism by Sergei Rachmaninoff, a world premiere by Guillermo Laporta, and Argentinian contemporary tango by guest musician JP Jofre.
The series is designed to reach new audiences by combining classical chamber music with new pieces by contemporary composers, such as those written by New York-based ensembles and soloists, like electric violinist, Todd Reynolds, composer and video artist Luke DuBois, and the Le Train Bleu Ensemble. All the performances incorporate theatrical and multimedia elements with a set, projection, and lights designed by Guillermo Laporta.
About CreArtBox
CreArtBox's core ensemble is composed of flute, clarinet, violin, cello, and piano instrumentalists. However, it also holds a flexible roster of over twenty NYC-based soloists, composers, choreographers, designers, painters, and actors from different ensembles, such as the New York Metropolitan Opera Orchestra, Carnegie Hall ACJW Ensemble, and BBC Orchestra.
The group has received numerous distinctions, including awards from the INJUVE Chamber Music Competition, Montehermoso Contemporary Creation Award, Savvy Musicians in Action Chamber Music Competition, and the Queens Council for the Arts.