Casa Limón: NY Week 2018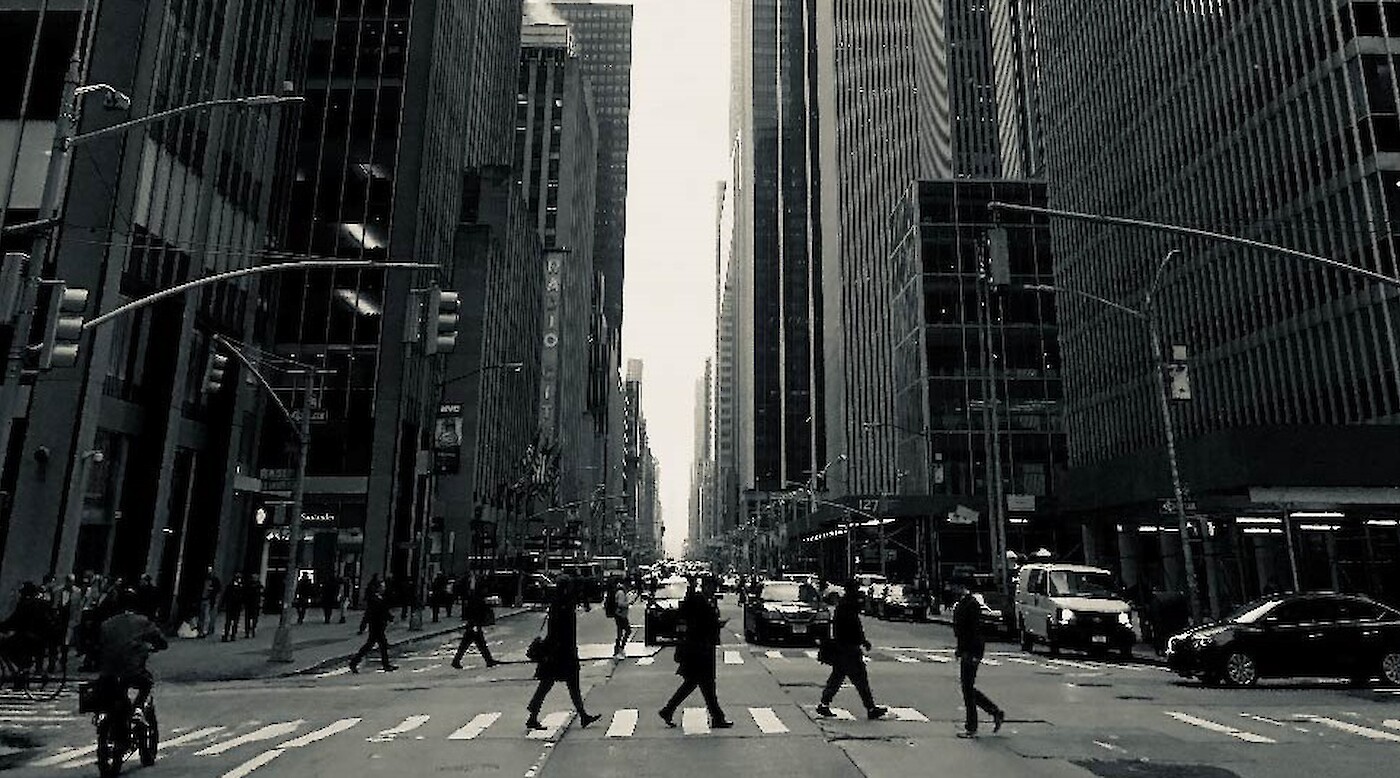 Casa Limón celebrates the second edition of Casa Limón NY Week, an initiative that intends to renew the current international music scene with innovative, high-quality projects.
Casa Limón is a record label and production company owned and directed by Spanish producer and composer Javier Limón. Paco de Lucía, Wynton Marsalis, Joe Lovano, Caetano Veloso, Tom Harrell, Alicia Keys, Enrique and Estrella Morente, José Mercé, Bebo Valdés, Buika, Diego El Cigala, Mariza, or Anoushka Shankar are just some of the artists that have recorded with Casa Limón.
During the span of a week, a diverse pool of over thirty well-established and new talents will present new artistic concepts in different locations in New York City. Theaters, underground music halls and prestigious classical music venues will be the cosmopolitan hosts that will encompass the second edition of this week.
Songs About New York
On October 15 at 6 pm. Free.
At Instituto Cervantes, 211 E 49th St, New York, NY 10017.
The Berklee Songwriting Department, Mediterranean Music Institute, and Instituto Cervantes present Songs About New York. This contest is an opportunity for songwriters of all styles to submit an original song inspired by the city. Five finalists will be selected by a panel of industry professionals to perform at the Instituto Cervantes Auditorium on October 15. The winner will be offered a chance to have their song recorded by Berklee's Songwriting In Spanish faculty Javier Limón.
Iberia Night: A350 premiere
On October 16. By invitation only.
At Drom NYC, 85 Avenue A, New York, NY 10009.
Spanish airline Iberia celebrates in this very special Gala their new airbus A350, which had its first inaugural flight in June. A brand new music video that captures the spirit of the airline is being showcased in all of Iberia's aircraft fleet. During this year, many young musicians collaborated in the recording of this video that celebrates the arrival of the new airbus. During this event, the video will be screened and some of the artists will perform it live.
Cuba Piano Woman: 100 Years of Bebo Valdés
On October 17 at 8 pm.
At Drom NYC, 85 Avenue A, New York, NY 10009.
Bebo Valdés is Cuba's most influential figure. From being the house pianist and arranger at the renowned Tropicana club in Havana in the early 50's, to recording with Nat King Cole, his career spanned over six decades. He left Cuba in the 1960's and it was thanks to reedman Paquito D'Rivera that Bebo had a musical revival with his album Bebo Rides Again. From that time forward, he enjoyed praise for records such as Juntos Para Siempre, with his son Chucho, El Arte del Sabor, Bebo de Cuba, and Lágrimas Negras. Honoring Valdés' centennial, two young women pianists of today's contemporary latin jazz scene, Glenda Del E and Ariacne Trujillo will reimagine and interpret Valdés' music.
Casa Limon Gala
On October 18 at 7 pm. By invitation only.
At Drom NYC, 85 Avenue A, New York, NY 10009.
Building on last year's Gala, IMG Artists & Casa Limón, along with the Spanish Consulate, present new musical projects that will be developed during the next season. These artists' performances will be the centerpiece of this evening hosted at Drom. The acts will feature Casa Limón's artists, as well as a taste of the week's events which will include pianists Glenda Del E, Ariacne Trujillo, Nella, and many special guests.
Everybody Knows by Asghar Farhadi
On October 19 at 7 pm.
Songs By Javier Limón Ft. Nella.
At Rockwood Music Hall, 196 Allen St, New York, NY 10002.
Oscar award-winner Asghar Farhadi commissioned composer and producer Javier Limón to write the songs for his latest movie, Cannes opener Everybody Knows. The stellar cast is comprised of Penélope Cruz, Javier Bardem and Ricardo Darín. Venezuelan vocalist Nella performs in the movie as part of the cast as well. This will be a firsthand opportunity to listen to the songs of the movie in a live setting with Nella, Limón himself and a very special band. Nella Rojas hails from the island of Margarita, Venezuela. Having studied in Caracas, she moved to Boston to study at the prestigious Berklee College of Music where she met Javier Limón. Nella released her first single in March of 2018, and will continue to perform internationally during 2019.
Tali Rubinstein
On October 21 at 10 pm.
At Rockwood Music Hall, 196 Allen St, New York, NY 10002.
Casa Limón artist Tali Rubinstein is an Israeli recorder player, singer and composer for Latin Grammy award-winning albums, based in New York City. Originating in classical music and delving into jazz and modern music, Rubinstein has challenged the boundaries of the recorder, and gained international recognition for her exceptional talent and daring playing style.