Boa Mistura: Spread Love, It's the Brooklyn Way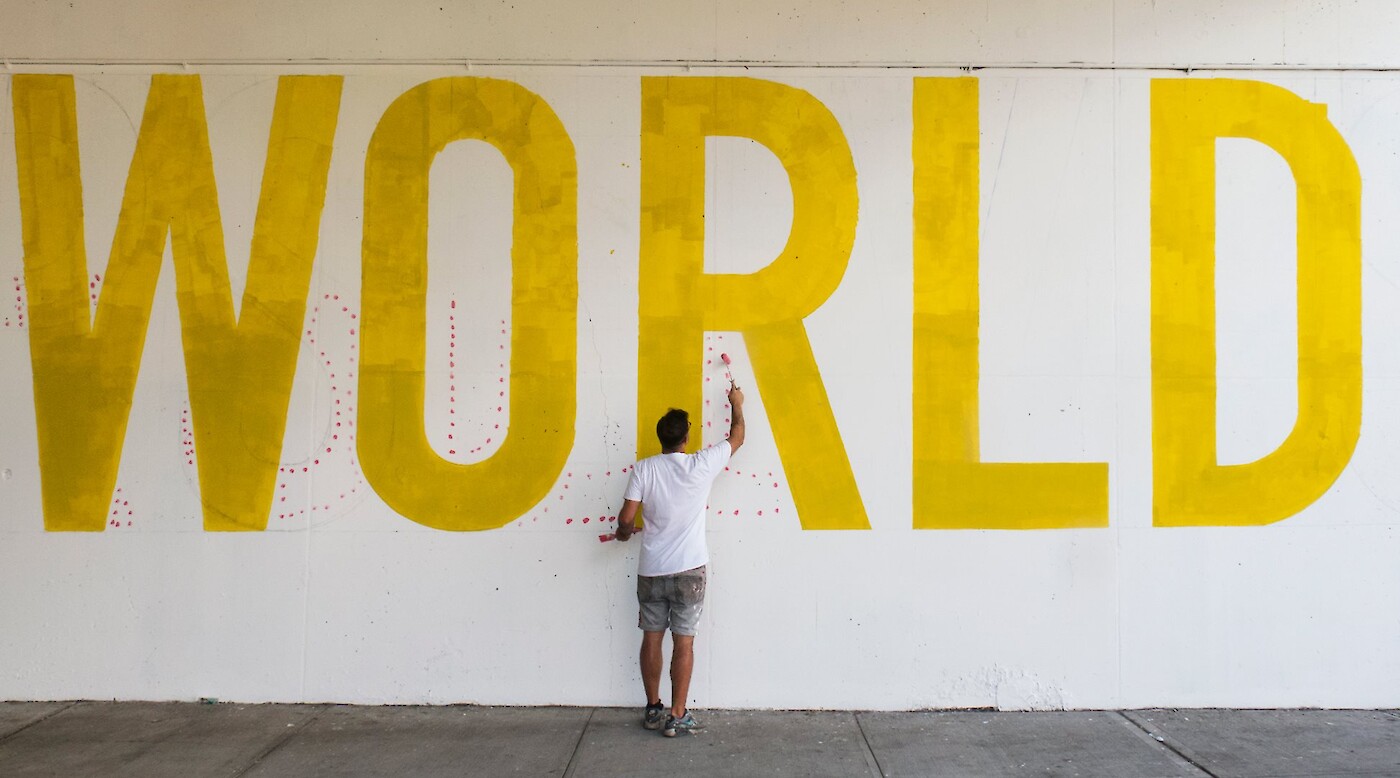 A community-based project by Spanish art collective Boa Mistura.
Throughout June, Boa Mistura is creating three murals in South Slope, Brooklyn with the help of community members. These murals, inspired by The Notorious B.I.G., an artist born and raised in Brooklyn, are being created with the help of volunteers. The project will not end with the murals, but will also include an exhibit at Open Source Gallery in August.
Murals created during this project are located on 3rd Ave. between 17th St. and Prospect Ave. (under the Prospect Expressway) and on the wall of Associated Market on 17th St. and the corner of 5th Ave.
About Boa Mistura
Boa Mistura is a multidisciplinary team with roots in graffiti art–the term "Boa Mistura" comes from the Portuguese "good mixture," referring to the diversity of careers and perspectives of each member. Founded in Madrid, Spain in 2001, the group develops their work mainly in the public space. Their murals adorn walls in South Africa, USA, UK, Brazil, Mexico, Georgia, Algeria, Norway, Serbia and Panama.
Boa Mistura has received awards from GRAFFICA and ARTAQ. They have worked with the Spanish Cultural Center, Cervantes Institute, Greenpeace, World Wildlife Foundation, Amnistia Internacional, Telefonica Foundation, and the Orange Foundation as well as with city halls in Paris, Madrid and Bogota. Boa Mistura has exhibited at the Bienal de la Habana (Cuba), Triennale Milano (Italy), Harvard University Graduate School of Design (USA), Centro de Arte Contemporáneo de Alcobendas (Spain), Bienal del Sur en Panamá (Panama), and Galeria Verdeau (France).
Members include Javier Serrano Guerra (architecture, Escuela Tecnica Superior de Arquitectura, Madrid), Juan Jaume Fernández (photography and video, University of the Arts, Berlin), Pablo Ferriero Mederos (graphic design, Aalto University of Art and Design, Helsinki), Pablo Purón Carrillo (advertising and public relations, Universidad Rey Juan Carlos), Rubén Martín de Lucas (civil engineering, Technical University of Madrid).
Mural unveiling on June 23, from 6 pm to 8pm, at Open Source Gallery.