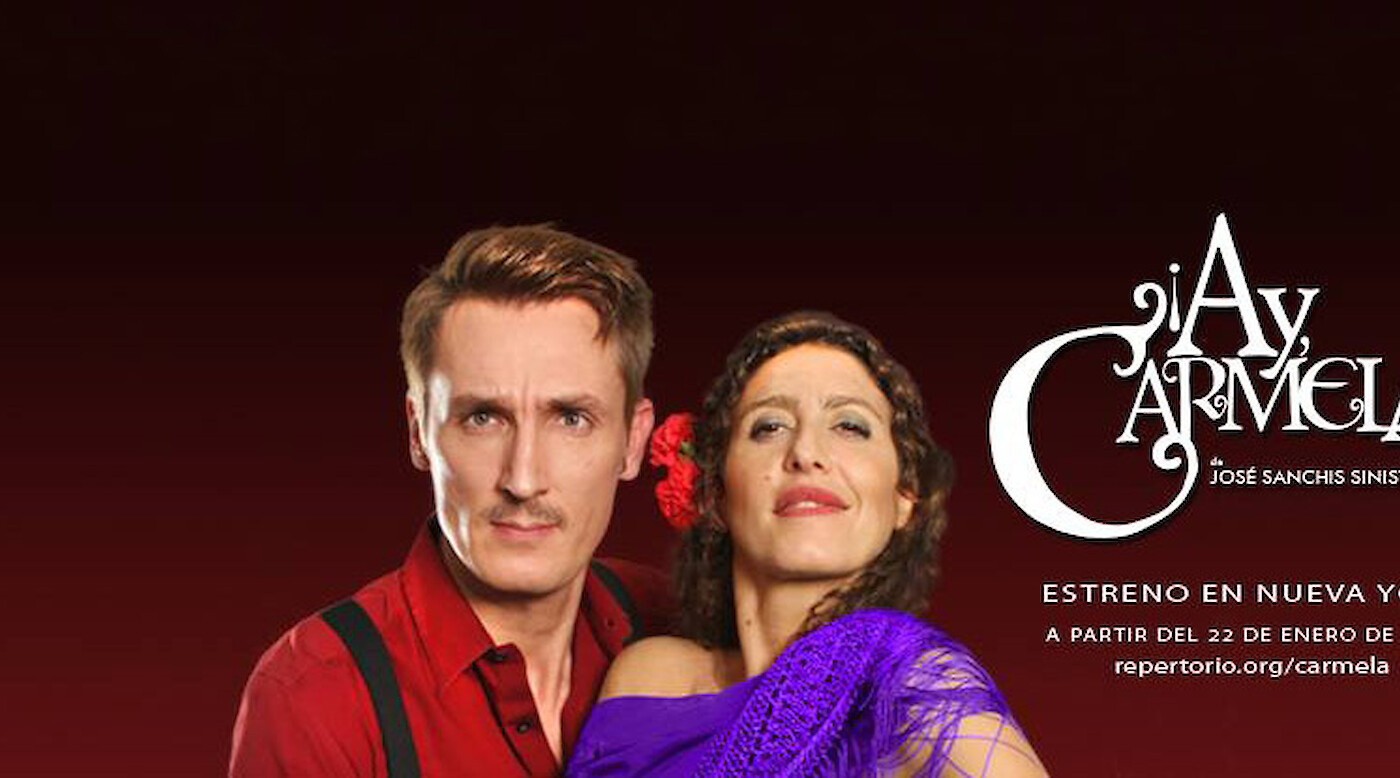 Following its worldwide success, in theatre and in film starring Carmen Maura, '¡Ay, Carmela!' finally opens in New York, presented by Repertorio Español.
Very few plays win the heart of audiences and critics alike as ¡Ay, Carmela!. Equal parts comedy and emotion, it's a hilarious tribute to love, the brave, and life in the theatre, and a heartbreaking look at the pointlessness in any war.
Carmela and Paulino survive the Spanish Civil War with their humorous variety show. Throwing in a touch of flamenco, a few spicy scenes and lots of brash, they put audiences in their pockets. An unexpected reversal makes them prisoners in the hands of Franco's army at a small town theatre. To avoid being shot, they'll have to improvise a comedy show for the other prisoners that night, making fun of them and betraying their own ideals.
¡Ay, Carmela!
By José Sanchis Sinisterra
Directed by Francisco Reyes
Starring Puy Navarro & Francisco Reyes
Buy tickets online. Special Presentation on January 22, 2014.