Antoni Muntadas and Marshall Reese present Political Advertisement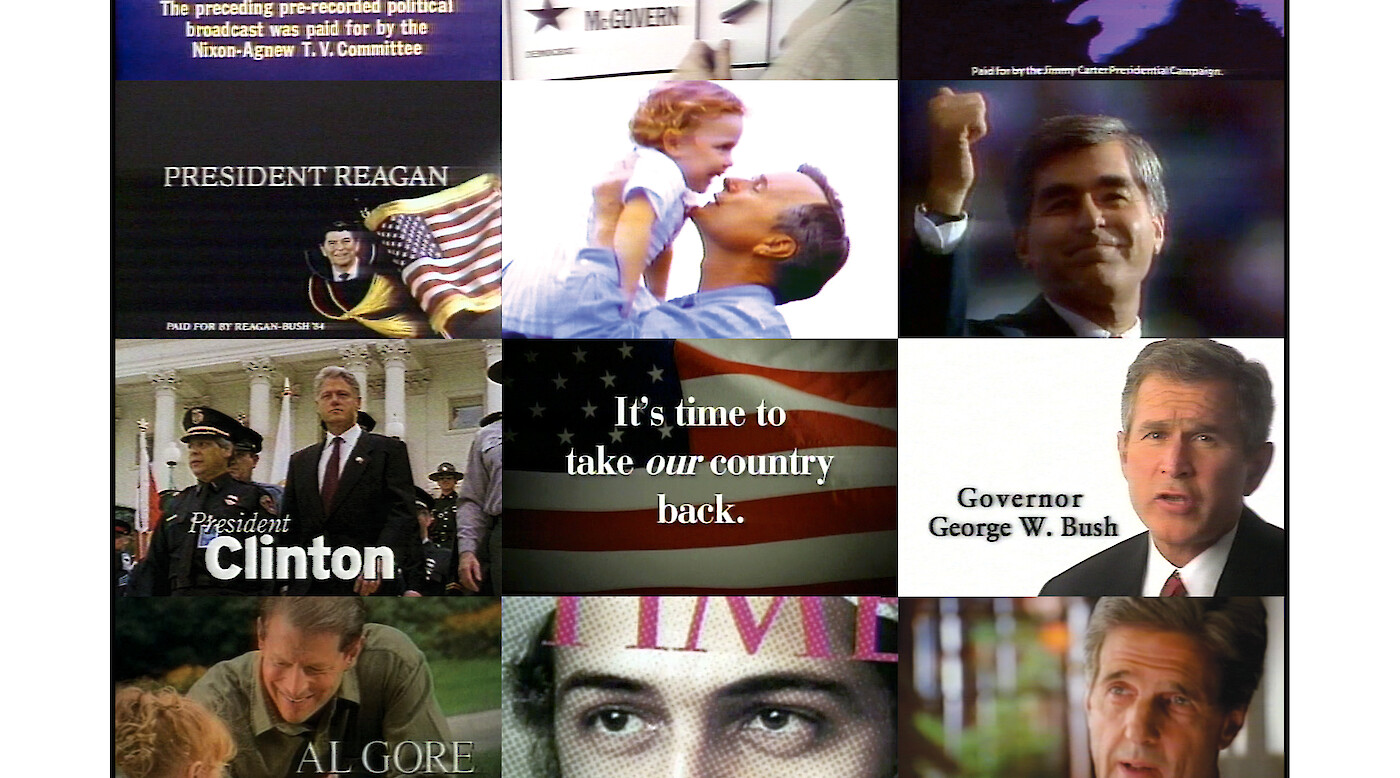 "Political Advertisement" is a personal vision of how politics and politicians are presented through the medium of TV.
For 32 years, artists Muntadas and Reese have been compiling a history of presidential campaign spots following the evolution of political advertising from its beginnings in 1952 to the present. Political Advertisement is a personal vision of how politics and politicians are presented through the medium of TV.
For the past nine general elections, the artists premiere the latest version of the tape in a public presentation, followed by a discussion about the impact of campaign advertising. This year author Michelle Goldberg, senior contributing writer to Slate.com, will moderate a discussion on the role of advertising in the 2016 election. Her work has also appeared in The New Yorker, Rolling Stone, The Nation, The Guardian (UK) and The New Republic.
Occurring during the final weekend of this year's campaign, this event will offer a timely and important outlet for discussion as many prepare to cast their ballots. The New York screening takes place at the School of Visual Arts Theatre, located at 333 West 23rd Street, on Friday, November 4th at 7 pm. This screening is a shared presentation by the School of Visual Arts and Electronic Arts Intermix.
Political Advertisement IX, 1952-2016
Muntadas and Reese first started working on this video project in 1984. This year they are presenting the 9th version. This fascinating anthology, updated to include ads from the 2016 presidential campaign, documents the selling of the American presidency since the 1950s.
Surveying the American televisual campaign process from Eisenhower to the Clinton and Trump campaigns, the artists trace the history of TV ads as political strategy and marketing technique. The artists state: Looking back at these political ads provides a key to understanding the evolution of images on television and the marketing of politics.