Andre & Dorine in New York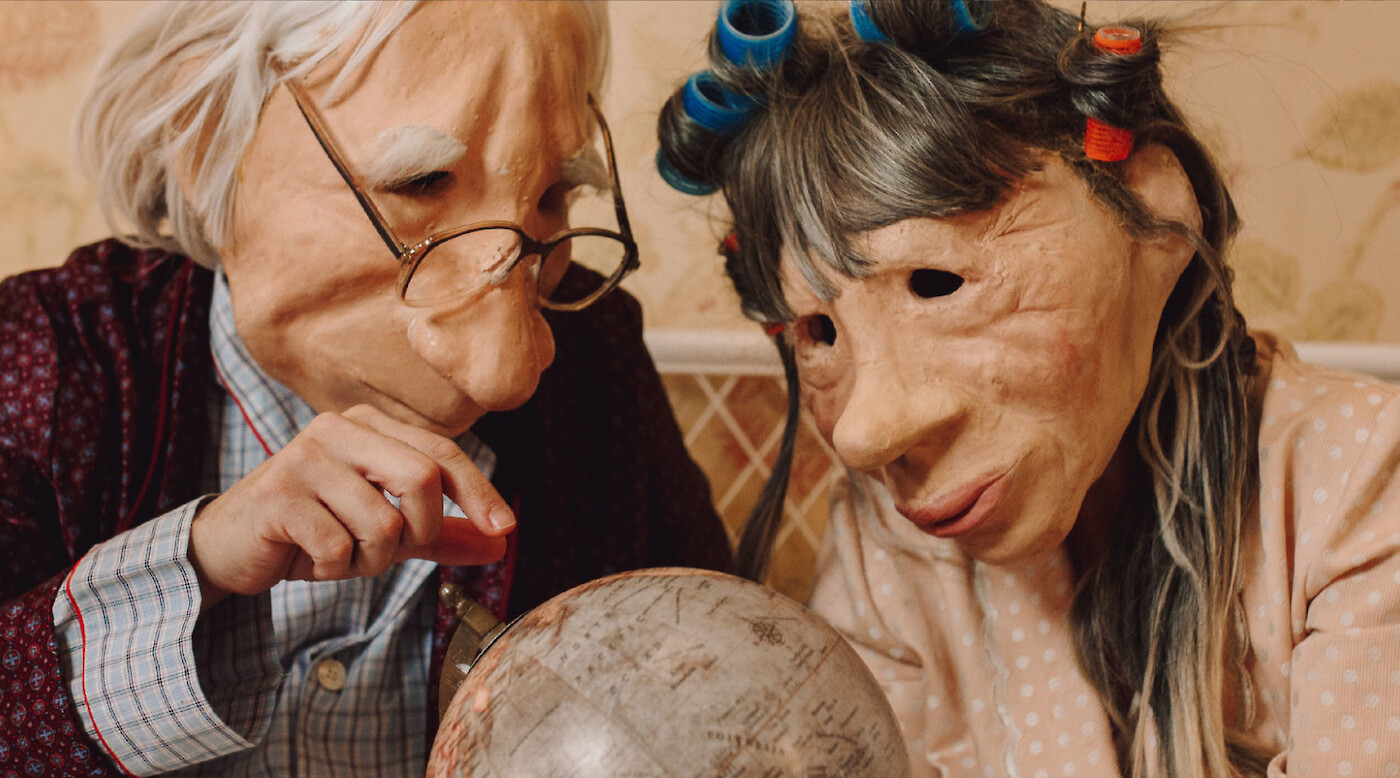 Performed by the internationally-acclaimed Kulunka Teatro, "André & Dorine" depicts the enduring love between an elderly couple as their lives are disrupted, but not overcome, by dementia.
André & Dorine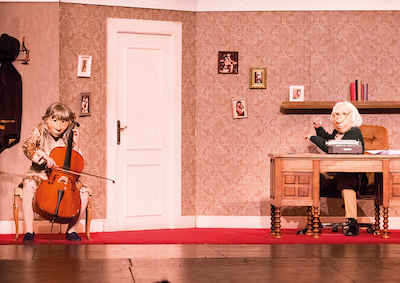 Performed by José Dault, Garbiñe Insausti and Edu Cárcamo.
Directed by Iñaki Rikarte
Written by Garbiñe Insausti, José Dault, Iñaki Rikarte, Edu Cárcamo and Rolando San Martín.
André & Dorine is a non-verbal theatre piece uses movement, puppetry, and mask to celebrate the shared lives of a pair of artists – André with his typewriter and Dorine with her cello – and how they relive and reinvent their love together as alzheimer's becomes a permanent part of their relationship.
About Kulunka Teatro
Established in 2010 in the Basque region of Spain actors Garbiñe Insausti and José Dault, Kulunka Teatro has won over audiences and critics alike from its first production, André & Dorine, to its most recent success, Solitude, which garnered the Spanish equivalent of a Tony Award for Best Play in 2018.
The company's mission is to experiment with a wide variety of stage languages in order to produce theatre that is vibrant, contemporary, committed and strongly connected to reality. The company has toured extensively throughout Europe, South America, Asia, and the United States, winning awards at the Birmingham European Theatre Festival (2011), and the La Habana International Theatre Festival (2011).