Wrinkles (Arrugas) in Miami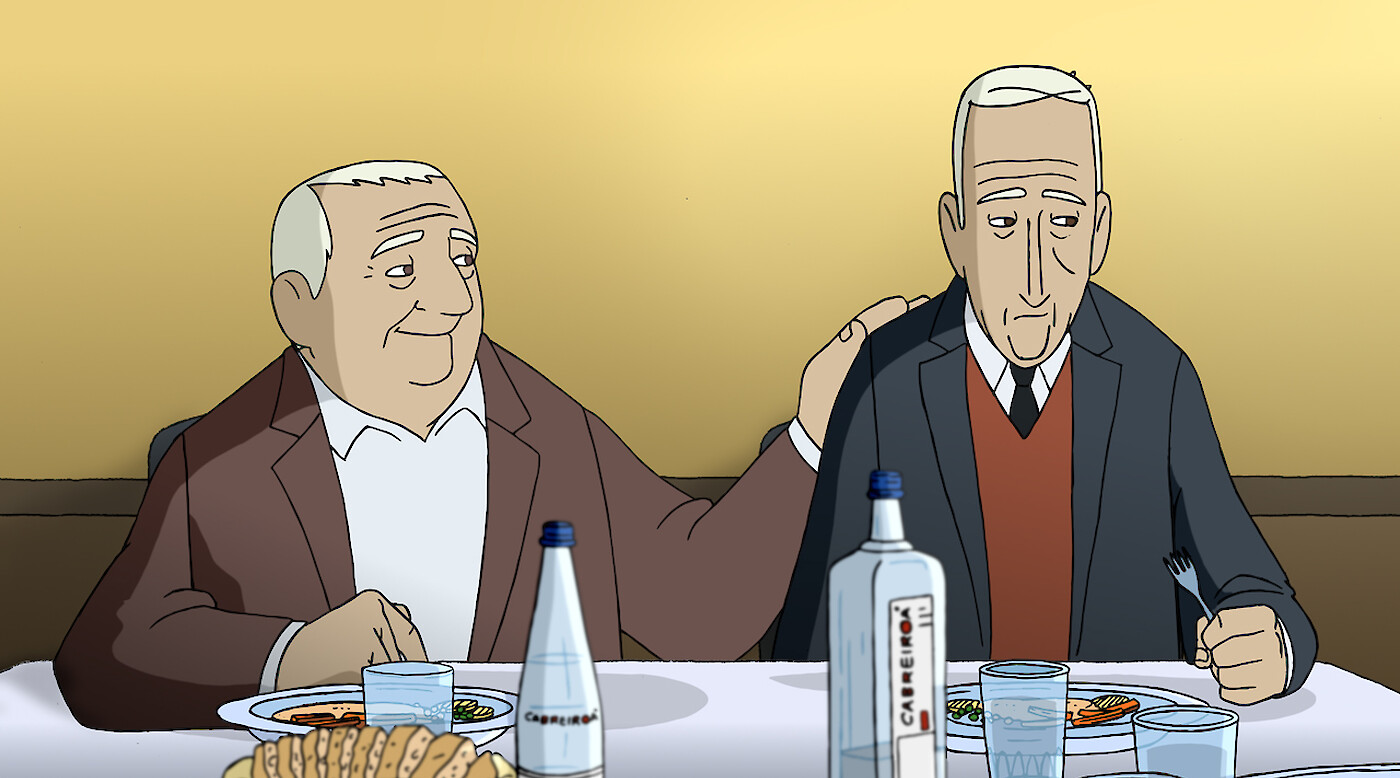 Based on Paco Roca's comic of the same title, 'Wrinkles' is an astonishing cocktail of friendship, resistance and life set among the unexpected landscape of an elderly care facility.
Martin Sheen (The West Wing, The Departed), Matthew Modine (The Dark Knight Rises, Weeds), and George Coe (Funny People, Archer) lead a cast of eccentric characters who rebel against authority in this wonderfully animated and poignant comedy for adults.
Based on Paco Roca's Award-winning graphic novel, Wrinkles (Arrugas), the story opens with former bank manager Emilio being dispatched to a retirement home by his family. His new roommate is a wily wheeler-dealer named Miguel, who cheerfully swindles small amounts of cash from the more befuddled residents but is also full of handy insider tips that are crucial to survival.
Like One Flew Over the Cuckoo's Nest in an old folks home, we are introduced to daily pill regimens, electric gates, and nighttime joyrides, as the reality of Emilio's future life begins to sink in. Using hand-drawn animation, Wrinkles moves freely between the inmates' daily routines and their more colorful, dementia-induced fantasies, leaving plenty of room for both tears and laughter as it pokes pointed fun at society's attitude towards the elderly.
Wrinkles (Arrugas)
Animation, Spain, 2011, 89 minutes. Directed by Ignacio Ferreras.
Script: Ángel de la Cruz, Paco Roca, Ignacio Ferreras, Rosanna Cecchini. Based on the comic Arrugas, by Paco Roca. Published by Delcourt/Astiberri. Character Design: Paco Roca. Music: Nani Garcia. Sound: Carlos Faruolo. Line Producer: Dani Martínez. Production Manager: Mariam Seoane. Animation Supervisor: Baltasar Pedrosa. Executive Producers: María Arochena, Ángel de la Cruz, Toni Marín, Tono Folguera, Daniel Martínez. Producers: Manuel Cristóbal, Oriol Ivern.
Showtimes
Friday, July 4th at 7 pm.
Saturday, July 5th at 1:15 pm, 3 pm and 7:15 pm.
Sunday, July 6th at 1:15 pm, 3 pm and 7:15 pm.
Monday, July 7th at 7 pm.
Tuesday, July 8th at 7 pm.
Wednesday, July 9th at 7 pm.
Thursday, July 10th at 7 pm.