Recent Cinema From Spain 2018 in Miami
The emblematic Olympia Theater hosts the 8th edition of "Recent Cinema from Spain," featuring appearances by leading figures in the Spanish film industry.
Get an early glimpse of Spain's rich, vibrant, and vital films on the big screen at the Olympia Theatre in Miami. Recent Cinema from Spain brings to Miami today's best films from Spain. This Seven Art showcase will feature appearances by leading figures in the Spanish film industry, who have contributed significantly to putting "Made in Spain" productions at the vanguard of filmmaking worldwide. Now in its 8th year in Miami, this showcase aims to attract and involve those who are interested in Spanish cinema and culture.
Sin Rodeos (Empowered)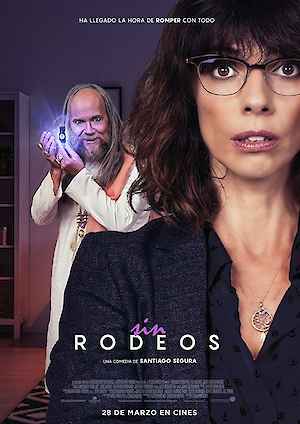 Paz seems to have the perfect life. She has a job, a partner and friends but something is missing. There are things she is unhappy about. She feels anxious and burdened but can't bring herself to express these feelings. Until one day she turns to a strange therapy that will make her say absolutely everything she thinks.
Tadeo Jones 2: El Secreto del Rey Midas (Tad the Lost Explorer and the Secret of King Midas)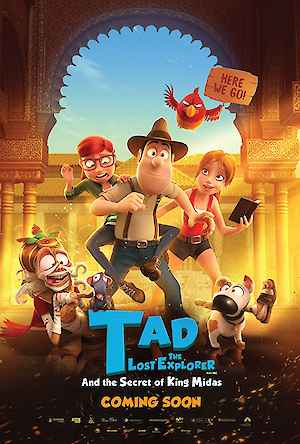 Self-proclaimed international explorer Tadeo Jones is back for another adventure in this 2018 Goya winner for Best Animated Film. After a two-year separation following their expedition in Peru, Tadeo (Óscar Barberán) and Sara (Michelle Jenner) reunite in a quest to find King Midas' necklace. Hot on their trails is greedy millionaire Jack Rackham (Miguel Ángel Jenner), who kidnaps Sara, the only person who knows where the parts of the necklace are located. It is all up to Tadeo and his band of misfits, including fellow-adventurer Tiffany (Adriana Ugarte), some animal friends, and one loudmouthed mummy, to stop Rackham and save the day.
Carmen y Lola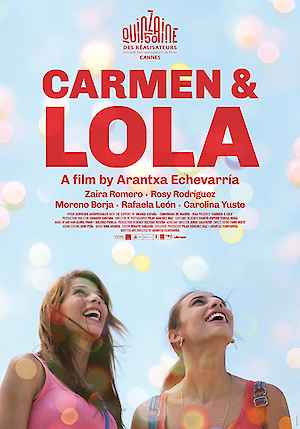 Making her feature film debut, writer-director Arantxa Echevarria creates an impassioned love story both universal and sharply specific, following the blossoming romance of two young gypsy girls. Carmen (Rosy Rodriguez) and Lola (Zaira Morales) find freedom in each other's company as they experience a true sense of identity for the first time. But as their relationship grows deeper, they face fallout from Madrid's traditional Roma community. Featuring a vibrant cast of first-time actors, Carmen y Lola premiered at the 2018 Cannes Film Festival (Directors' Fortnight) and marks the start of a promising filmmaking career.
El Reino (The Realm)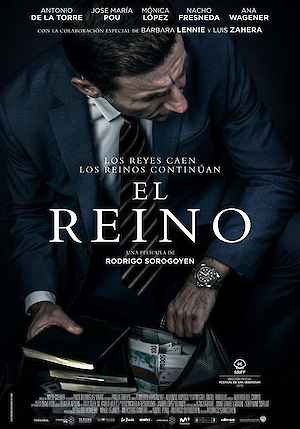 Manuel (Antonio de la Torre), an influential regional vice-secretary who had everything in his favor to take the leap into national politics, becomes trapped in a struggle for survival after a leak involves him in a corruption scandal. How far is a person willing to go in order to hold on to power? From the producers of The Secret In Their Eyes and Marshland.
Petra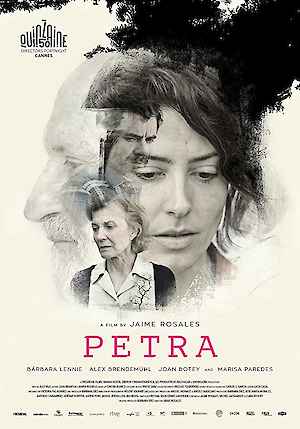 Following her mother's death, Petra embarks on a quest which leads to Jaume, a celebrated artist and powerful, ruthless man. As she attempts to uncover the truth, Petra meets Marisa, Jaume's wife, and their son Lucas. Gradually, these characters are driven to the edge as their stories intertwine in a spiral of malice, family secrets and violence. Fate's cruel logic, however, is derailed by a twist that opens a pathway to hope and redemption.
Todos Lo Saben (Everybody Knows)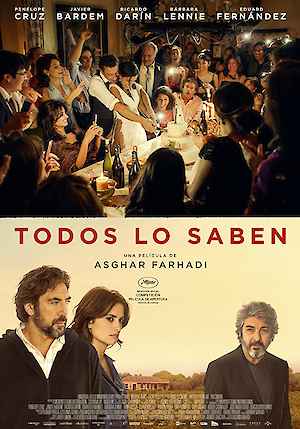 Laura and her children travel from Buenos Aires to the village where she was born, on a Spanish vineyard, to attend her sister's wedding. But unexpected events lead this gathering towards a crisis which exposes the hidden past of the family.