Prendidos by Compañía Alfonso Loza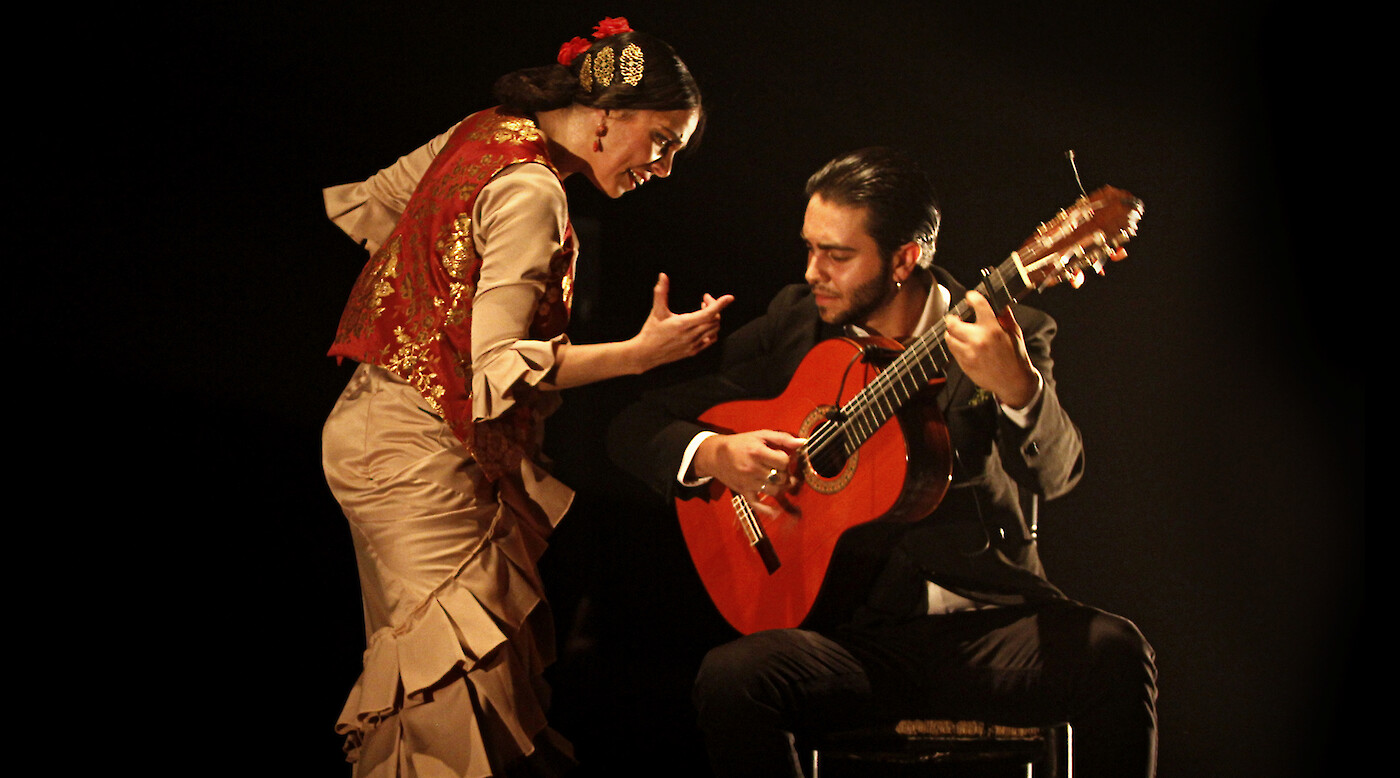 Internationally acclaimed artist Alfonso Losa, guest dancer Vanesa Coloma, guitarist José Luis de la Paz, and singer Ismael Fernández join forces in a performance combining the three basic pillars of flamenco: guitar, voice, and dance.
Showtimes
Program
A ti Grabiela (Bulería). Dance by Vanesa Coloma and Alfonso Losa.
Recuerdos. Vocals by Ismael Fernandez.
A tierra (Farruca). Dance by Alfonso Losa.
Los Canasteros (Tientos Tangos). Dance by Vanesa Coloma.
Guitar solo performance by José Luis de la Paz (José Luis Rodríguez II).
Alfareria (Solea). Dance by Vanesa Coloma.
Desde el cante (Fandangos). Dance by Alfonso Losa.
La fiesta (Jaleos). Dance by Vanesa Coloma and Alfonso Losa.
About Alfonso Loza
International Flamenco artist Alfonso Losa is recognized throughout the Flamenco world as one of the great talents of the current generation. As a child he was taught by Rafael de Córdoba and later studied at the Real Conservatorio de Danza. He soon became famous for his natural skill and worked with great masters such as El Guïto, Manolete, La China, Antonio Canales, and Javier Latorre. Loza is a laureate of Spain's most important Flamenco contests.
About Vanesa Coloma
Vanesa Coloma has participated as a guest and solo artist in the companies of Belén Maya, Jesús Carmona, Rocío Molina, Alfonso Losa, Manuel Liñán, and Noche Flamenca. Coloma has performed at some of the most prestigious Flamenco festivals, including the Seville Biennial, Jerez Festival, Festival de Cante de Las Minas, Suma Flamenca, Madrid en Danza, Flamenco USA Festival, Alburquerque Festival, Mont de Marsan Festival, and Nimes Festival.