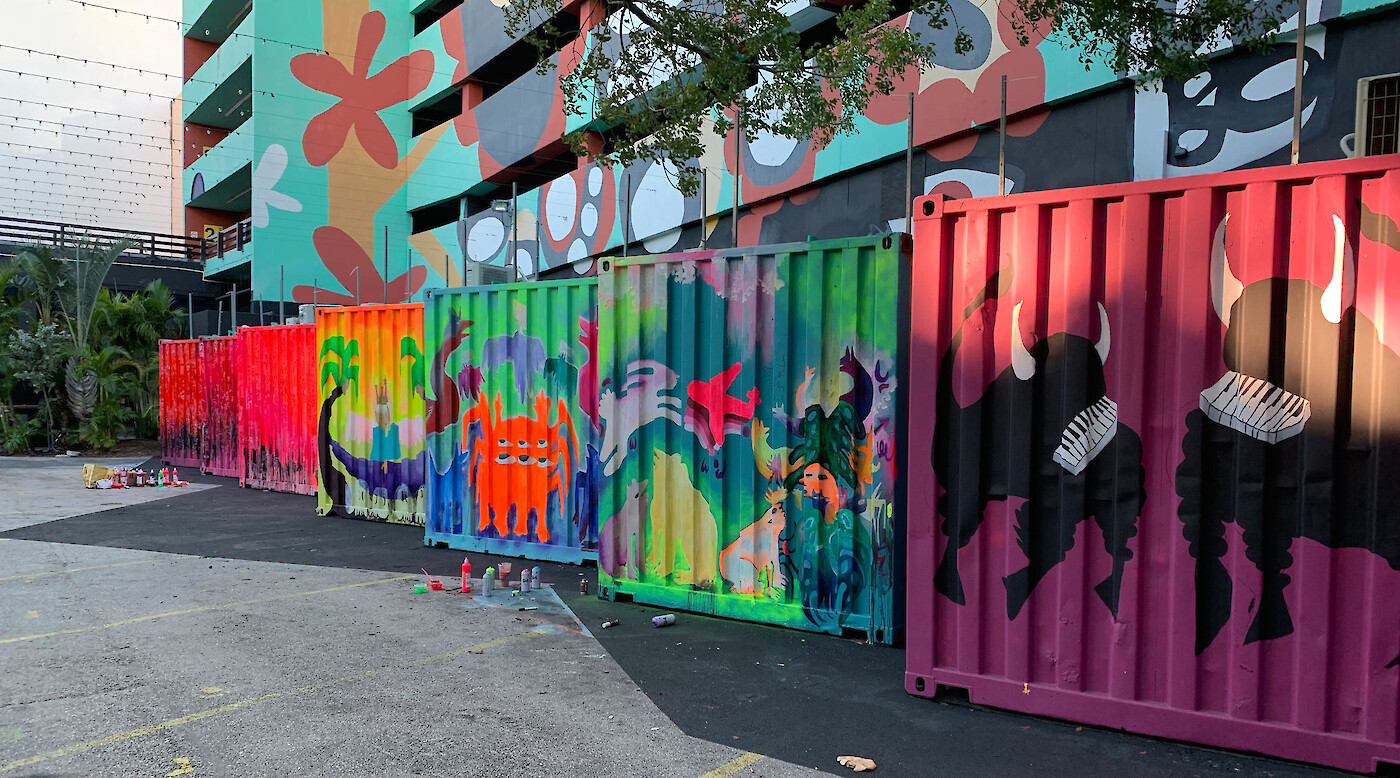 This new Microtheater project takes the audience on a journey through the ever-changing city of Miami and its diverse communities.
Program
Special opening with the real people behind the stories on Thursday February 14 at 8 pm.
I am Miami plays: every Thursday and Sunday from 8 pm to 11 pm; Fridays and Saturdays from 8 pm to 12 am.
I am Miami is a new series of microtheater plays that are part of the award-winning project Macro Directors for Microtheater Miami. I am Miami, written and directed by Spanish director Lucía Miranda, brings the biography of the city to life, with an inside look at its diversity and complexity through its people.
This theater season offers plays in English and Spanish with seven original 15 minute plays presenting, verbatim, real stories of love, immigration, passion, and survival extracted word by word, as told by its protagonists. The plays are performed concurrently, every half hour, eight times per night, inside shipping containers at the Microtheater Miami Patio.
About Lucía Miranda
Born in Spain, Lucía Miranda is an artistic director, playwright, teaching artist, arts manager and founder of The Cross Border Project. Miranda has worked with different groups of people in several countries, from Brazil to New York, from Argentina to Ecuador, from schools to indigenous communities. Her perspective on theater is based on the real testimonies of the people she interviewed. Miranda has earned several awards such as El Ojo Crítico Award of Theatre (2018), the ONU Woman Award of Latin America (2014), the Award for Young directors of Spain (2013) and the HOLA Award and the ACE Award for The Best Show in Spanish in New York (2011).