Filming Is Easier with Eyes Open: Spanish Cinema in Times of Crisis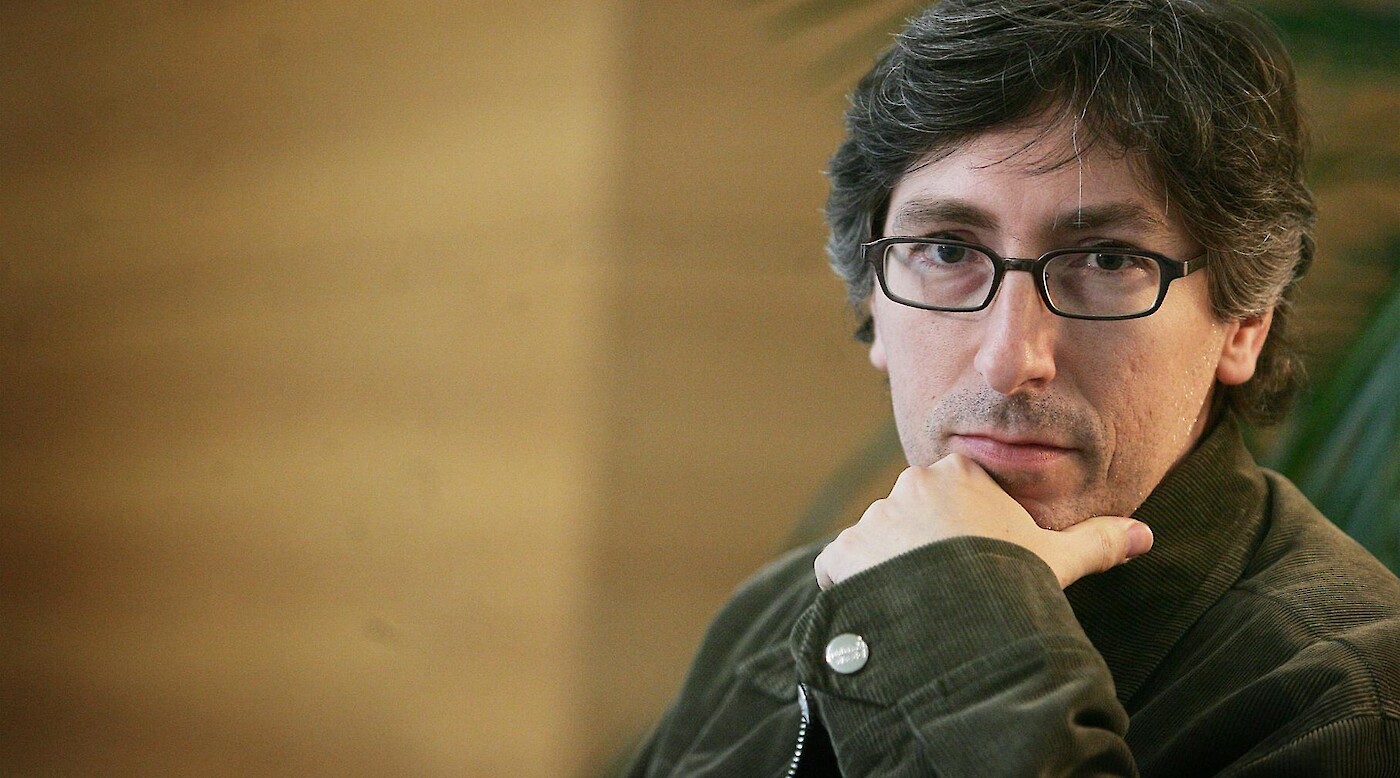 A panel discussion with David Trueba and Javier Cámara.
On Thursday, June 26, at 7 pm, Filmar es más fácil con Los ojos abiertos: Cine español en Los tiempos de crisis (Filming Is Easier with Eyes Open: Spanish Cinema in Times of Crisis) will focus on the challenges and opportunities, the limitations and creative possibilities, and the failures and successes of making films in Spain during the last few years in the midst of the greatest economic depression since the Spanish Civil War.
Panelists include both David Trueba and Javier Cámara; as well as Jessica Berman, long-time film producer both in Spain and the United States, whose credits include some of the best known films of both David and Fernando Trueba; Dr. Yvonne Gavela-Ramos, faculty of the University of Miami, whose focus is on Spanish cinema; and moderator Francisco Tardío, Director of Centro Cultural Español in Miami. The panel will be followed by a performance of the ongoing Microtheater program, also in Spanish, with the inclusion of a short play by David Trueba.
On Saturday, June 28, at 1 pm, there will be a second free public event, this one in English, at the Gables Cinema: David Trueba & Javier Cámara In Conversation With Nat Chediak.
David Trueba is a renowned director, screenwriter, and novelist whose diverse artistic output includes the films Soldados de Salamina, Bienvenido a casa and his first novel translated into English, Learning to Lose.
Javier Cámara is an award-winning actor from Spain whose features include three Pedro Almodóvar films, Hable con ella, La mala educación, and Los amantes pasajeros. This is an opportunity for an in-depth discussion of Trueba and Cámara's work in the film industry with the dean of South Florida's film programmers, the former Director of the Miami Film Festival, Nat Chediak.
View trailer for David Trueba's Living is Easy with Eyes Closed.