En cuerpo y alma: Ser mujer en tiempos de Franco
Author Aurora Morcillo Gómez presents her latest book where she discusses the symbolic relationship between the dictatorial rule of Franco and the female body as an allegory of the nation.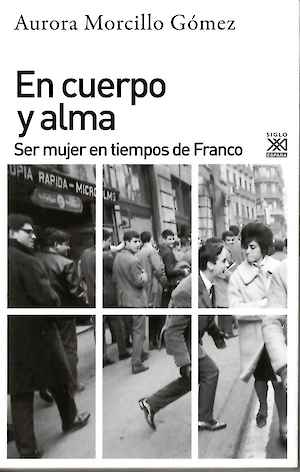 En cuerpo y alma: Ser mujer en tiempos de Franco (Madrid: Siglo XXI, 2015) is a compendium of more than twenty years of scholarship and a searching analysis of the role of gender in Franco's Spain. Professor Gómez creates an organic metaphor of the nation, in which the "nation" is transmuted into the physical figure of a "woman" with all its qualities (motherhood, vulnerability, fertility …). Women's bodies will play a central role in the political imaginary, and the control of these bodies becomes an essential tool of the regime's "power" for the attainment of its totalitarian goals.
About Aurora Morcillo Gómez
Aurora Morcillo Gómez is professor of history of Spain and gender studies in the Department of History at Florida International University. She was associate director of the Center for Women's and Gender Studies between 2003 and 2008. She currently directs the Spanish and Mediterranean Studies Program founded by her in 2012 under the Steven J. Green School of International and Public Affairs. Dr. Morcillo is a specialist in history of gender during the dictatorship of Franco, among her most important publications are Cultural and Social Memory of the Spanish Civil War (2014), The Seduction of Modern Spain: The Female Body and the Francoist Body Politic (2010) and True Catholic Womanhood: Gender Ideology in Franco Spain (2000, 2008).