A conversation with Belen Gopegui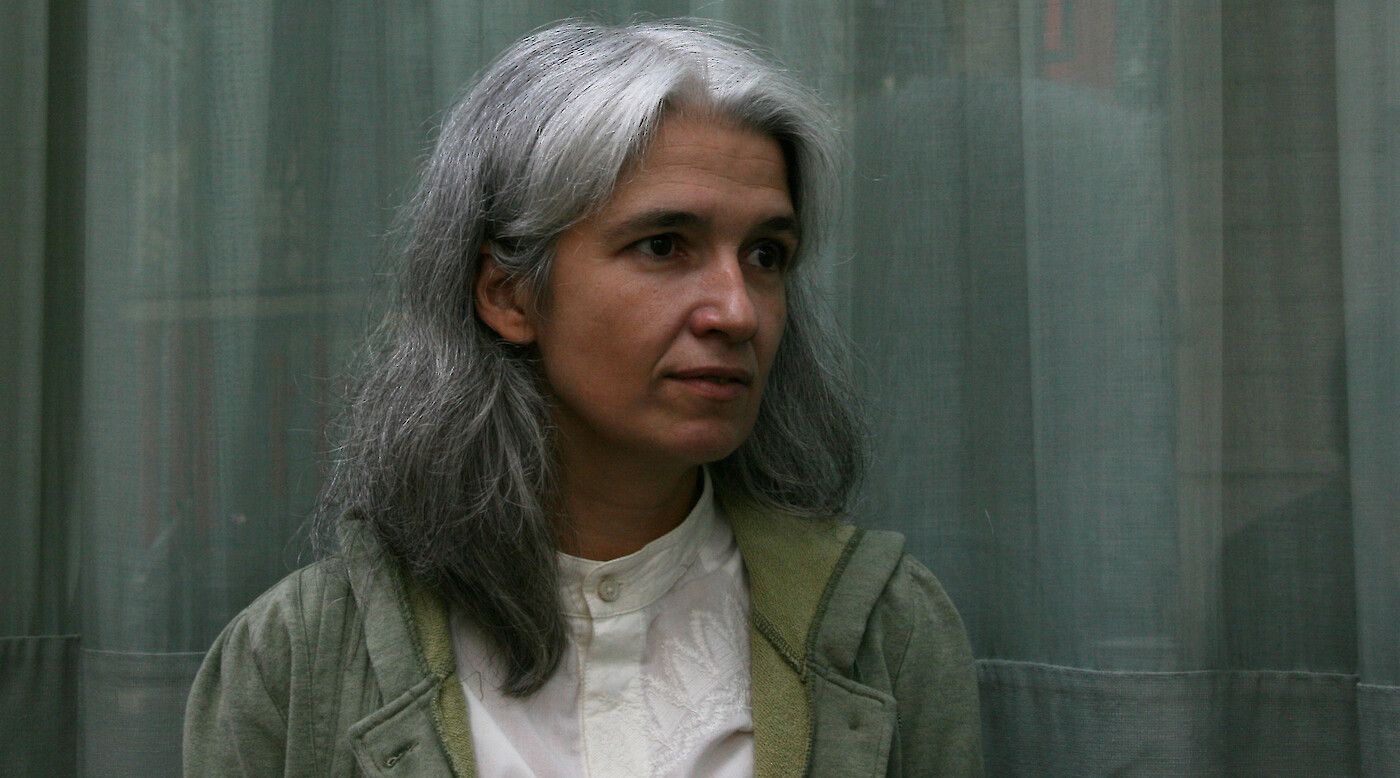 Spanish writer Belen Gopegui presents her works in conversation with Professor Gema Pérez-Sánchez from University of Miami, as part of the program "Creating in Feminine."
Creating in Feminine presents works by women and aims to create a space of dialogue and reflection about femininities.
About Belen Gopegui
After graduating in Law at the Universidad Autónoma de Madrid, Belén Gopegui published her first novel, La Escala de los Mapas (The Scale of Maps) in 1993. She has published several novels since then; her the latest one from 2014 is entitled El Comité de la Noche (The Night Committee). She has also written children books and published the play El coloquio in cooperation with Unidad de Producción Alcores.
About Gema Pérez-Sánchez
Gema Pérez-Sánchez is Associate Professor of Spanish at the Modern Languages and Literatures Department of the University of Miami (UM). She holds a Ph.D. in Romance Studies from Cornell University, an M.A. in English Literature from Bucknell University, and a B.A. in Music Performance (Flute) from the Real Conservatorio Superior de Música de Madrid, Spain. Her research focuses on contemporary Spanish narrative and film, cultural studies, immigration studies, and queer theory.