¡Viva la música! with Oscar Navarro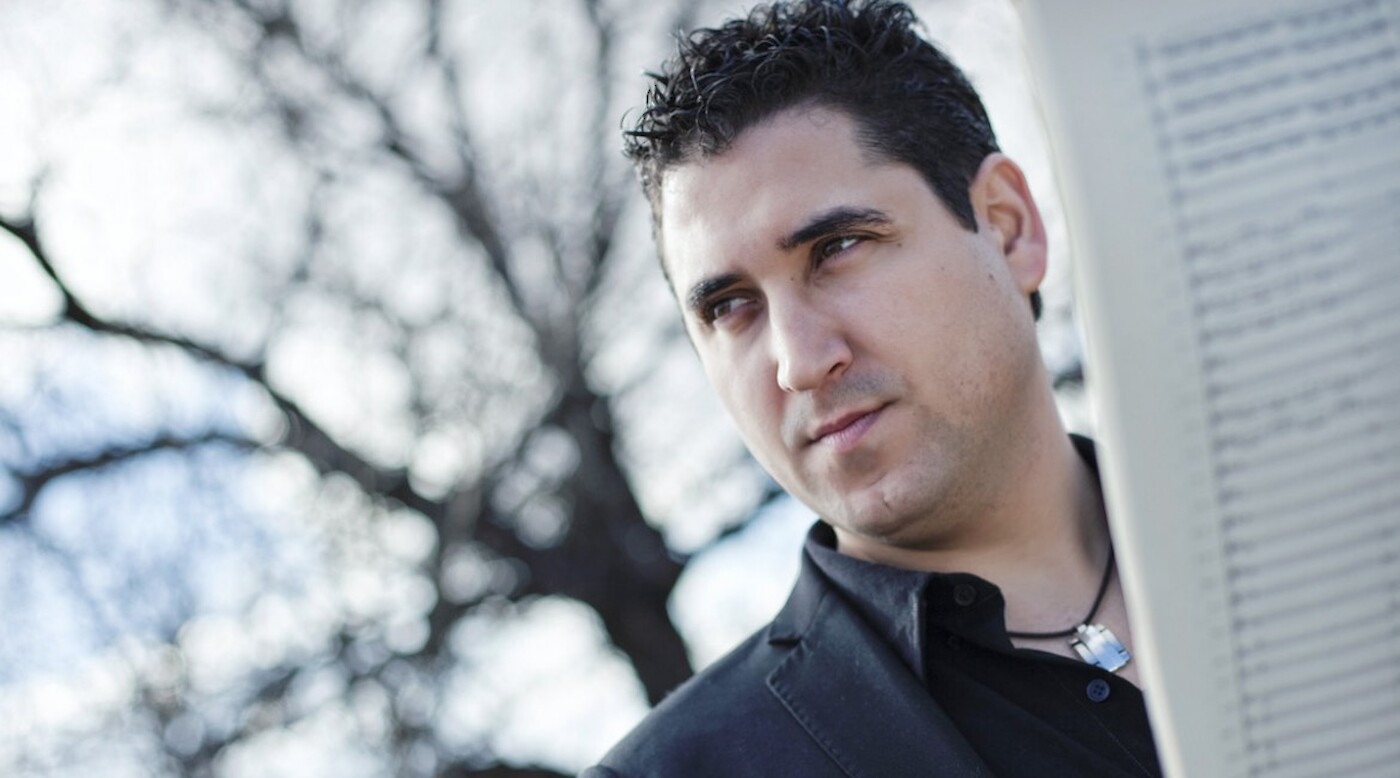 Spanish composer Oscar Navarro presents the American premiere of "Clarinet Concerto Nº 3" with the Downey Symphony Orchestra as part of its "¡Viva la música!" concert.
In honor of Downey's Latino and Spanish community, the Downey Symphony Orchestra features Downey Overture by Óscar Navarro, Andalucía Suite by Ernesto Lecuona, Clarinet Concerto Nº 3 by Óscar Navarro featuring Clarinetist David van Maele, Estancia Suite by Alberto Ginastera, and Bolero by Maurice Ravel.
About Óscar Navarro
Winner of the Hollywood Music in Media Awards and Nominee in the 2014 Goya Spanish Academy Awards, film composer Óscar Navarro has received many awards including the 10th Cinemoatography Music Critics Awards, Mundo BSO Awards, XIII Goldspirit Awards, Global Music Awards, Accolade Music Awards.
Navarro studied composition and conducted Valencia's Allegro International Music Academy with his mentor and friend Ferrer Ferrán. Shortly after he was selected by the prestigious University of Southern California Thornton School of Music to study scoring for motion picture and TV, he recorded music for major Los Angeles studios such as Capitol Records, Paramount Pictures and Warner Bros, and also for European studios (Kiev Radio Symphony Orchestra, Macedonia Symphony Orchestra and Spain's Cordoba Symphony Orchestra.) After finishing his studies, he received the Harry Warren Endowed Scholarship for Scoring for Motion Pictures and TV as the most advanced graduating student on his course.
In the film industry, Navarro has written music for feature films, short films and documentaries. His work for La Mula (The Mule) was nominated for Best Original Score at the 2014 Goya Awards (the Spanish Academy Awards), and the soundtrack for the documentary Sueños de Sal (Dreams of Salt) won the 2016 Goya for Best Documentary and the Musical Critics Awards Spanish Film for Best Score of the year.
Navarro has also written the music for short films such as Project K9, for which he was nominated for Best Soundtrack at the Hollywood Music in Media Awards, and the short Acting 101 by director Rene Rhi, for which Navarro received the nomination for Best Soundtrack at the Los Angeles independent Film Festival.